Tribunal finds gaps in Sanaullah data
Name, date mismatch triggers doubts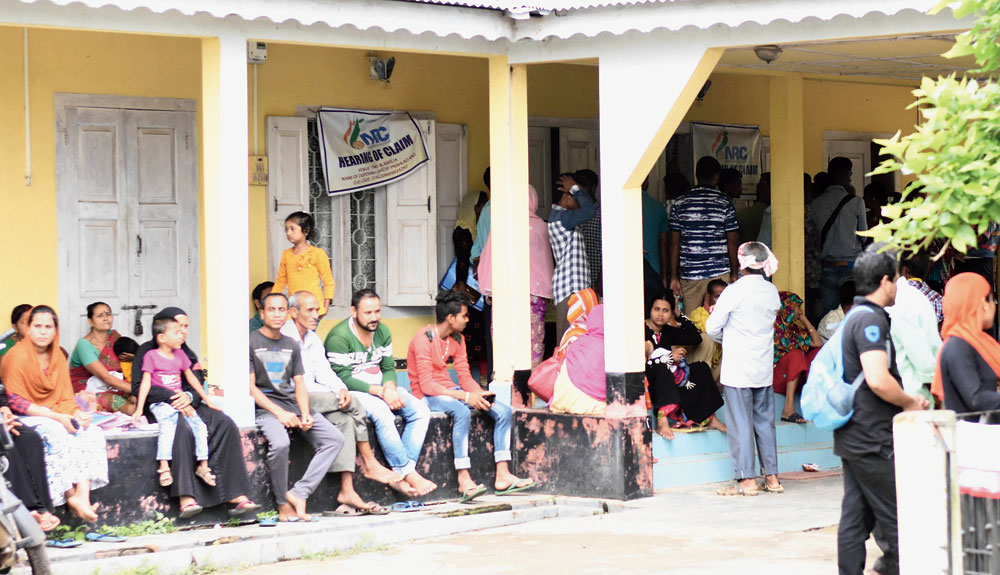 ---
|
Guwahati
|
Published 04.06.19, 06:43 PM
---
Family members of retired Armyman Md Sanaullah had different names in various documents submitted by him, apparently weakening his case at the foreigners tribunal, which declared him a foreign national.
The tribunal in its order pointed out that in the jamabandi (land records), the name of Sanaullah's grandfather was mentioned as Salimuddin, whereas he stated that his grandfather's name is Setu Sheikh.
"The name of the spouse of the opposite party (Sanaullah) is also differently mentioned in different documents, such as in the passbook and the discharge book (issued by the army). Her name is mentioned as Samina Begum. But in the voter list, it is mentioned as Satbhanu Nessa. The two names are not at all identical," the tribunal order said.
"The opposite party has mentioned that he has three children, Shahnaz Akhtar, Halmeen Akhtar and Shayeed Akhtar. But in the statement of the opposite party recorded by the inquiry officer, the names of his children were recorded as Munni Begum, Meena Begum and Sahit Ali," the order added.
Even in a certificate issued by gaonbura (village headman) Mati Ram Boro dated August 29, 2018, his name was mentioned as Sona Ulah and not Md Sanaullah.
The tribunal has also found other discrepancies in his statements and the documents submitted by him.
"The opposite party has submitted that his father had expired in 1973 but during cross-examination he said they are six brothers and sisters, and the sister named Daliman Nessa is aged about 40 years. Now the question is, if his father expired in 1973, that is 46 years ago, then his younger sister Daliman Nessa cannot be 40 years old," the tribunal order said.
The tribunal stated that Sanaullah submitted his date of birth as July 30, 1967, and during cross-examination he mentioned that he joined service in 1978.
"If he was born in 1967, then in 1978 the opposite party should have attained the age of 11 years only and being 11 years old he cannot join service. As such the statement made by the opposite party about his age is not reliable and trustworthy," the tribunal observed.
"Though in other document, the year of his joining service is mentioned as 1987 and if I consider it as a correct date then again the question arises why the opposite party's name is not enrolled in the voter list of 1986 as by then he had attained the age of 20 years," it added.