Terror-fund charge on accused in Aboh case
In the new chargesheet, NIA accused the duo of running an extortion racket to fund subversive activities of NSCN (I-M)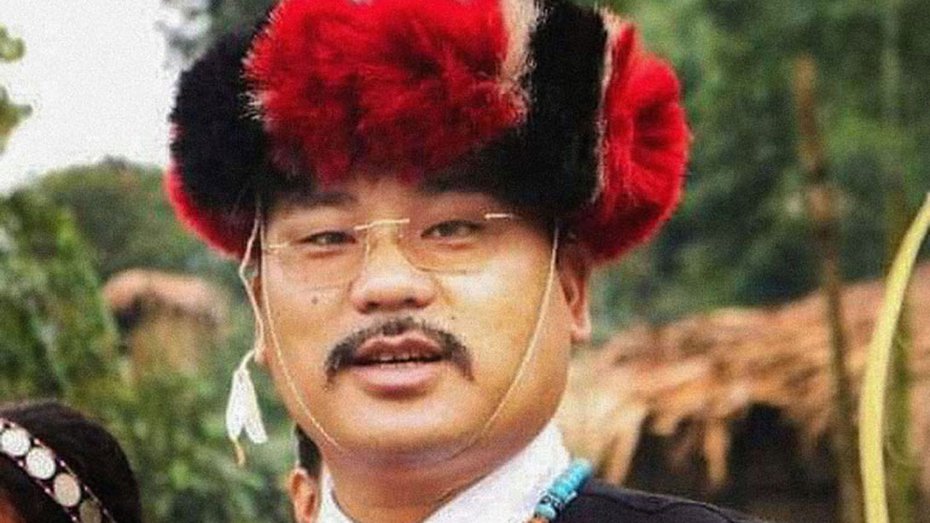 Khonsa West legislator Tirong Aboh
(PTI)
---
Guwahati
|
Published 16.02.20, 06:36 PM
|
---
The National Investigation Agency (NIA) on Saturday charge-sheeted two prime accused in the murder of Arunachal Pradesh legislator Tirong Aboh and 10 others, in a separate case of terror funding in Nagaland.
The accused, Luckin Mashangva alias Wanking Lowang of Dimapur and Jaikishan Sharma alias Jackson, were charged in the Aboh case in January.
In the new chargesheet, NIA accused the duo of running an extortion racket in the region to fund subversive activities of NSCN (I-M).
"Mashangva is a self-styled major of NSCN (I-M) and Sharma is a contractor in Tirap district of Arunachal Pradesh. They were extorting money from several businessmen and contractors to finance activities of the outfit," a source said
On August 20 last year, Dimapur police seized over Rs 10,46,100 from four persons, including the accused. A month later, the case was handed over to NIA to trace out the source of the money and its link with a suspected terror-funding racket.
"Accused Jaikishan managed to secure tenders of government work by threat, coercion and manipulation, and then paid substantial money to the leaders of the NSCN (I-M), thus raising funds for terrorist activities of NSCN (I-M)," the chargesheet said.
Investigation revealed that Sharma had also funded a group, led by NSCN (I-M) self-styled major general Absolom, involved in the ambush which killed Aboh and 10 others while they were going to Khonsa from Assam's Dibrugarh.
Sources said Aboh was targeted for actively working against extortion. The NSCN (I-M) had earlier threatened Aboh and his supporters for opposing its criminal activities.
On May 21, 2019, members of the outfit fired with sophisticated weapons at his convoy in which Aboh, his young son and nine others died. The incident occurred a few days before the Arunachal Pradesh Assembly poll results were declared, in which Aboh retained his Khonsa West seat.
Later, his widow Chakot Aboh was elected to the Assembly.
The NSCN (I-M), a Nagaland-based group, has been often found involved in unlawful activities like abduction and extortion in Tirap, Changlang and Longding districts of Arunachal Pradesh.