Gogoi slams govt on budget
The Congress leader said the budget has no plan to revive the economy of the country and increase income of people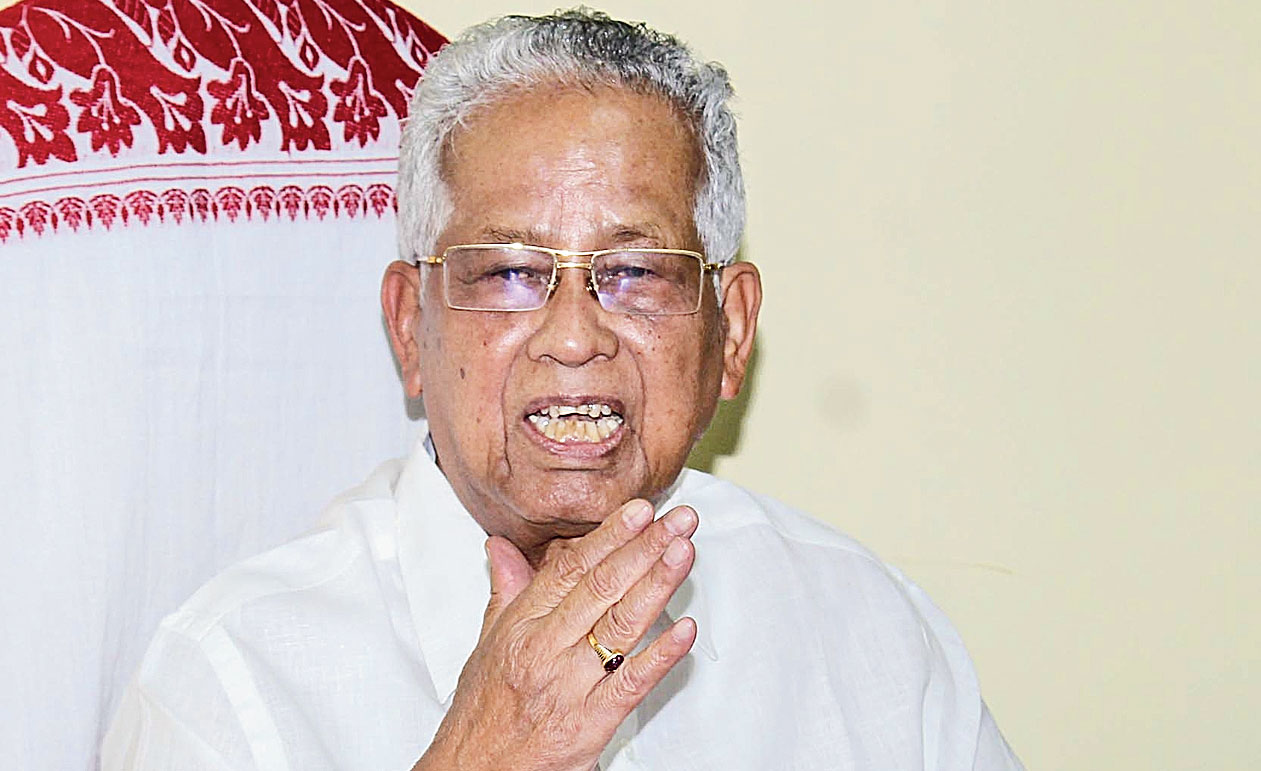 Tarun Gogoi
Picture by UB Photos
---
Guwahati
|
Published 03.02.20, 07:44 PM
|
---
Former Assam chief minister Tarun Gogoi on Monday reminded the Centre of the unfulfilled promises it had made in its previous budgets.
Talking to reporters here, Gogoi said in earlier budgets the Centre had made a few promises for Assam and funds were also allocated to them. "However, in reality those promises were not fulfilled and funds were either not released or partially released."
Gogoi's statement came days after the Centre presented the budget for this year.
He said among others, the Centre in its 2017-18 budget announced to set up a 60MW solar power project at Amguri in Upper Assam's Sivasagar district and promised to release Rs 95 crore for revival of the two paper mills in the state. "Similarly, the government had promised Rs 56 crore for social security of the tea tribe and Rs 56.99 crore for the Brahmaputra Valley Fertilizer Corporation Limited at Namrup. But the funds were not released," he said.
"The 2019-20 Union budget had allocated Rs 5,81,65.81 crore for the Northeast. The financial year is about to end but the Centre has released only 42 per cent of the allocated funds. Similarly, in 2017-18 budget the Centre allocated Rs 43,244.65 crore for the Northeast but released only 66 per cent of it," Gogoi said.
The Congress leader said the budget has no plan to revive the economy of the country and increase income of people.
All India Democratic Students' Organisation (AIDSO) also criticised the budget for "decreasing" funds for the education sector over the past budget.
"The government has reduced the allocated funds for education from 2.80 per cent of the total budget last year to 2.67 per cent. Because of it educational institutions will face financial problem," said Hemanta Pegu, secretary of the Assam committee of AIDSO.
Pegu said the Centre also cut fund allocation in research and innovation by 50 per cent.
He said cut in funds allocation in education reflects the Centre favours privatisation and commercialisation of education.