Sweet treat to woo students
We studied the problems of children and started using innovative techniques: managing director of an Institute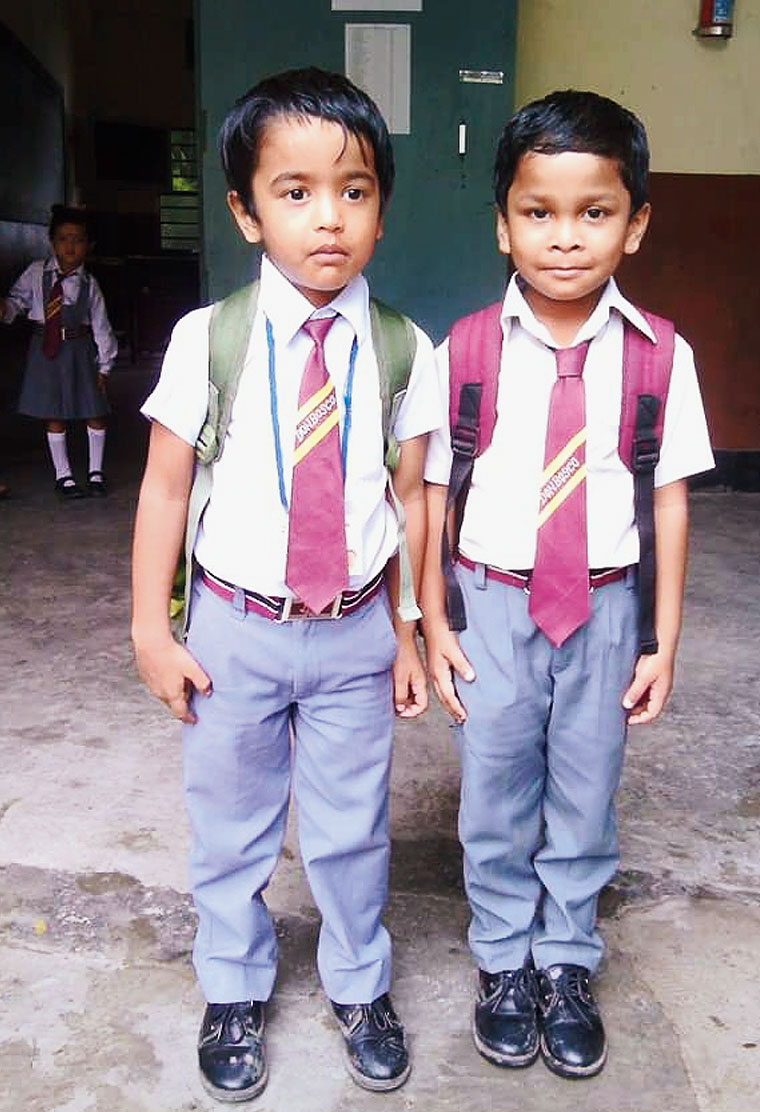 ---
---
Several schools in Assam's Tinsukia district are offering sweets to students to boost attendance in the new educational session, which has been affected by the cold and the protests against Citizenship Amendment Act (CAA).
"Rosogollas, gulab jamuns, chocolates, toffees and roses are offered to us. Going to school has never been so special before. Our school is decorated with cut-outs of most popular animation characters such as Chhota Bheem. The gate and the classrooms are decorated with mango leaves, balloons, rangoli and banana trunks which create a festive ambience. We like to come to school regularly," a kindergarten student of Learner's Educational Institution said on Saturday.
Aarin Saha of MDM Public School was happy too. "We are getting chocolates, toffees, sweets and flowers. We are happy to come to school," chirped Aarin.
Yashvi Kanu, 6, a student of Holy Faith International Public School, said, "The teachers and the principal are very friendly. I love my new school."
Sanjay K. Gupta, managing director of Learners Educational Institution, told this correspondent, "We studied the problems of children and started using innovative techniques. We are happy to see them glowing with joy. These initiatives will make their school days memorable, definitely boost attendance and a child's confidence, and minimise absenteeism and school phobia, if any."
Thomas Ellis Gibson, a veteran educationist, said, "Though Assam is experiencing a normal winter, 11 degrees Celsius is recorded during the day and eight degrees Celsius at night. The mercury may dip further. A cold spell swept the entire Northeast last week. So, several guardians are thinking of sending their wards to schools only on or after Basant Panchmi (Saraswati Puja).
"The second and the most important reason for their absence is the ongoing movement against the Citizenship Amendment Act (CAA). Parents are taking their children to protest rallies. I have never seen such things in the past 30 years. Bringing children back to schools regularly is definitely a good initiative," he added.
On Saturday, the weather was chilly and the anti-CAA protest was again intensified in Tinsukia district.