Supreme Court rejects Meghalaya coal transportation pleas
More than 1,000 cases of illegal coal mining detected in the state since the coal mining ban came into effect in April 2014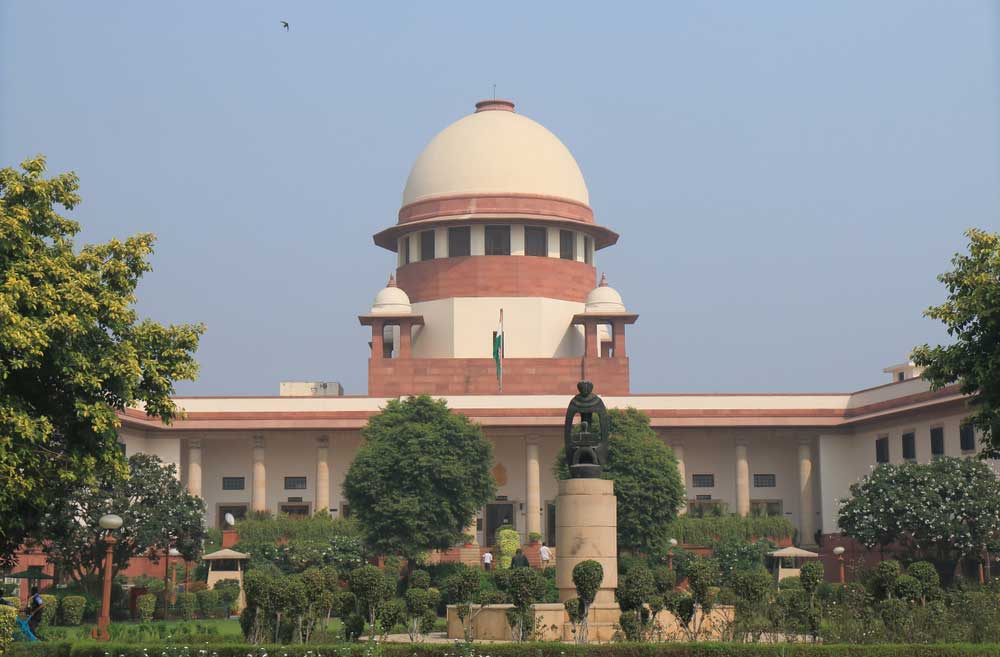 The Supreme Court
(Shutterstock)
---
Shillong
|
Published 11.03.19, 06:49 PM
|
---
The Supreme Court on Monday rejected pleas to allow transportation of coal by trucks in transit prior to an order which halted it. The Assembly was informed that more than 1,000 cases of illegal coal mining were registered since 2014 across Meghalaya.
Last year, the apex court had allowed transportation of extracted and assessed coal up to January 31.
However, on January 15, the court ordered that there would be no transportation of coal lying at the sites.
The State Co-ordination Committee of Coal Miners and Dealers Forum had filed a petition seeking direction from the court to allow their trucks that were in transit as on January 15 to be allowed to proceed and transport their coal and also to pass through government check posts and weighbridges to their respective destinations.
However, the court rejected the plea.
The court also did not entertain the plea of another miner who wanted to transport the coal he had legally procured from local dealers in the Garo hills.
On the issue of lifting the coal mining ban as petitioned by one Lber Laloo, the court is likely to hear the matter on March 28.
The coal mining ban was imposed by the National Green Tribunal (NGT) since April 2014 following a petition filed by the All Dimasa Students' Union.
In the Assembly on Monday, chief minister Conrad K. Sangma said there have been more than 1,000 cases of illegal coal mining, which were detected in the state since the coal mining ban came into effect in April 2014. These cases have all been registered.
Replying to a calling attention motion, Conrad said in 2014, there were 203 cases pertaining to illegal coal mining, which were registered.
In 2015, the number went up to 541 while in 2016, the figure came down to 117. In 2017 and 2018, there were 274, and 163 cases registered, respectively.
A case of alleged coal mining in East Jaintia Hills had led to a major accident where 15 miners found themselves trapped inside a mine since December 13. The mine is located at Ksan under Saipung police station.
A search and rescue operation was launched, but until Sunday, only two miners' bodies have been retrieved and efforts are still on to trace the others. The work now is mostly confined to dewatering of the main shaft, where the miners were stuck, and the adjacent abandoned mines.
However, the navy and personnel from Odisha fire and disaster management service had been withdrawn from the operations.
The apex court has also been monitoring the search and rescue operations at Ksan, following a petition filed by an advocate.