Sunbeam to dispel Covid-19 darkness
Assamese filmmaker releases video to spread positivity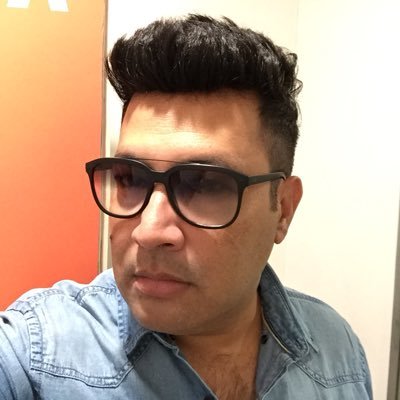 ---
|
Guwahati
|
Published 29.05.20, 11:46 PM
---
Mumbai-based Assamese filmmaker Arunjit Borah has come up with an experimental video with nine other filmmakers from nine countries in an attempt to "spread positivity" amid the negativity wrought by the Covid-19 outbreak.
After releasing the video, called Sunbeam, on various digital platforms on Friday, Borah said, "The world is going through a difficult time. However, though Covid-19 has brought in so much fear, anxiety and depression into the world, on a positive note, this has come as a blessing in disguise. It has brought the whole world together, helping us realise the fact that we are humans first despite the differences of race, language, religion, demography and complexion. I firmly believe that the end of this crisis will transform the world by changing the way we have been thinking and living. The brighter days are sure to come. There is always a bright sun waiting at the end of a dark night."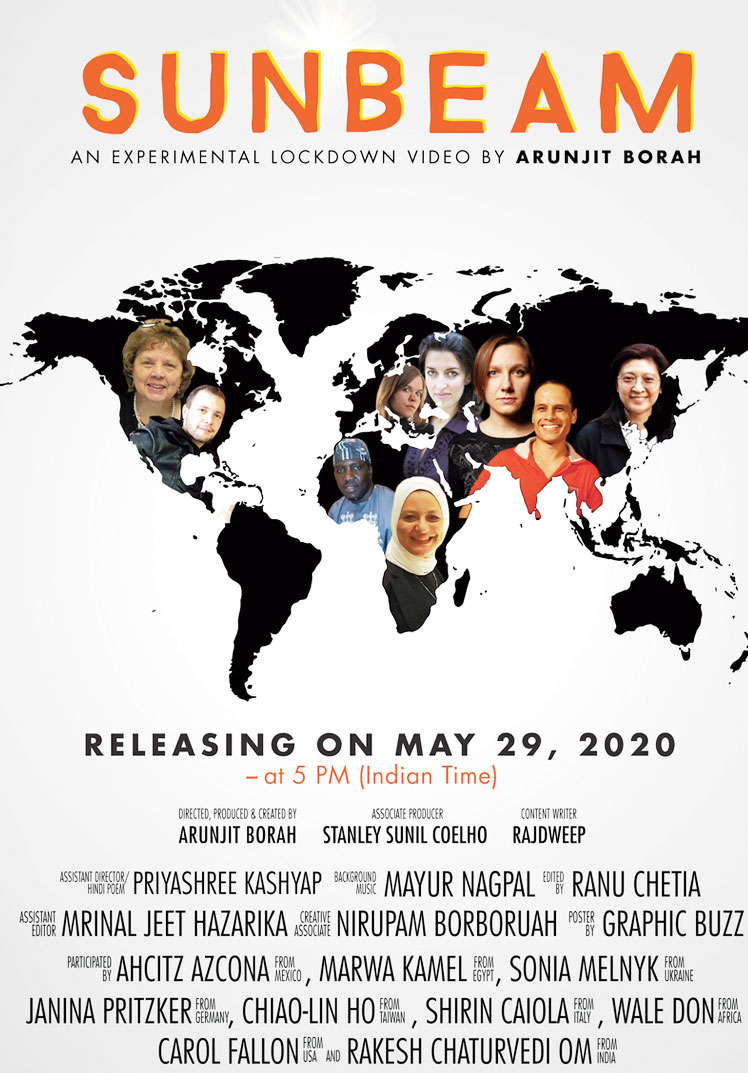 The 3.6-minute video has captured global attention with artistes and other people sharing their thoughts about the difficult times and yet staying positive.
The video features Ahcitz Azcona from Mexico, Marwa Kamel from Egypt, Sonia Melnyk from Ukraine, Janina Pritzker from Germany, Chiao-lin Ho from Taiwan, Shirin Caiola from Italy, Wale Don from Africa, Carol Fallon from the US and Rakesh Chaturvedi Om, of the film Kesari fame, from India.
The positive thoughts expressed by the artistes from their homes were clubbed by Borah, who said the video was made by following all lockdown rules and regulations.
"It was a lovely experience. They (other filmmakers) liked the project and happily agreed to be a part of it. I'm thankful to each one of them," he said.
Associate producer Stanley Coelho from Chicago said, "This global experimental lockdown project had a purpose and I think we were able to achieve it through this video. You may not understand the language of every participant, as they belong to different parts of the world, but they bring one strong message for all of us — to be one and to be positive."
Borah has been a part of several important projects in Mumbai and has worked with some big names of the tinsel town. His debut feature film, Midnight Song, has also been appreciated at various film festivals.