Providing a platform to budding Mizo artists
The initiative aims to introduce the state's treasure trove of art to the rest of India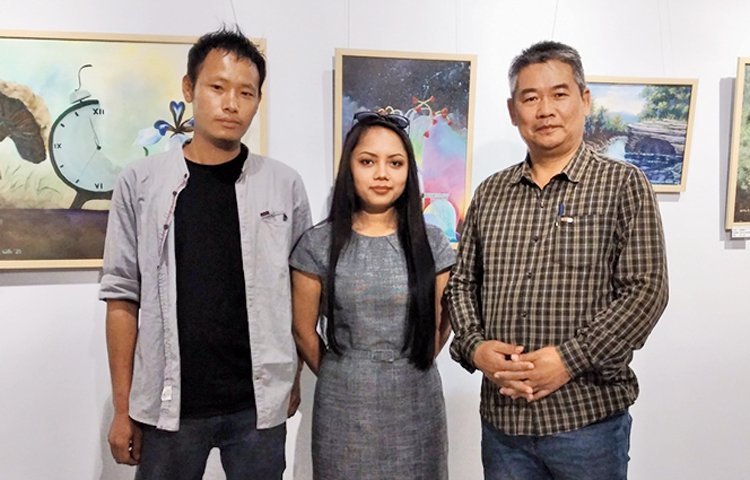 ---
|
Calcutta
|
Published 22.02.20, 06:39 PM
---
A dwindling mushroom plant, a faded table clock and a bright blue lily… this is how Zaithanmawia Varte depicted his idea of "momentary life". A farmer from a remote village in Mizoram's Kolasib district, Zaithanmawia gets to sit with his colours, paint brushes and canvas only in the evening after a day's job on the farm.
"Painting is my passion. I am intrigued by the idea of living this precious life to the fullest as long as it exists," said the 33-year-old at the fourth edition of Colours of Mizoram, an exhibition, organised by the Mizoram government's information and public relations department at the Academy of Fine Arts here on Saturday.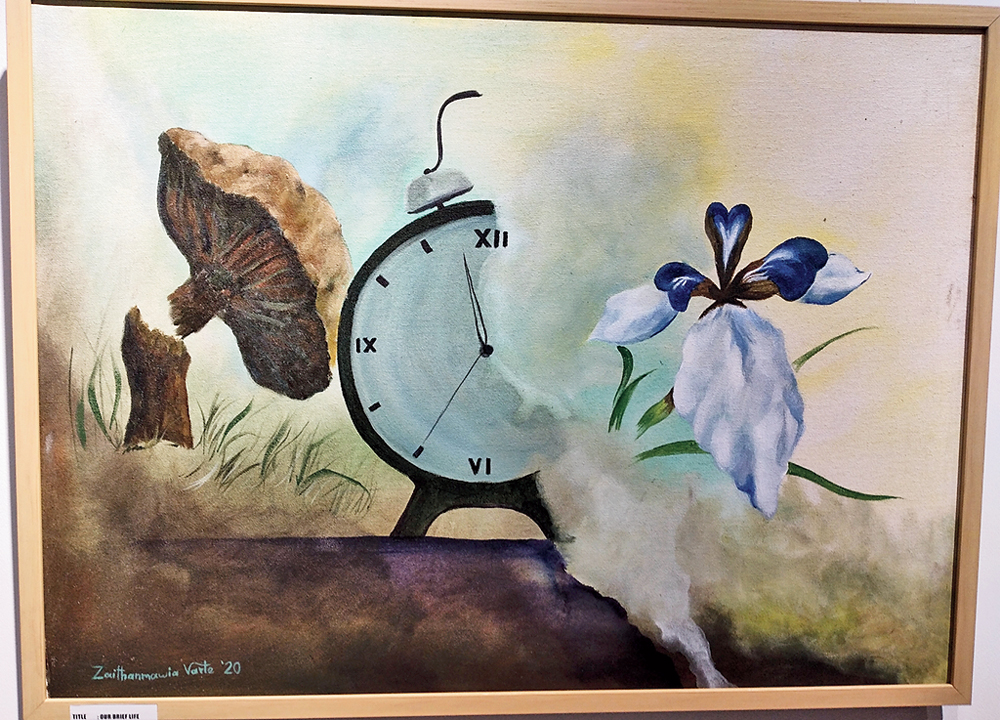 Zaithanmawia graduated from Mizoram School of Fine Arts in 2010, years after Mizoram emerged from the clutches of the country's worst militant bloodbath. "Our day-to-day life in Mizoram is tough, devoid of any basic amenities. Our work is unknown to the people of the mainstream Indian art world. Still, hundreds of young artists pursue their passion," he added.
President of the Mizoram Arts Development Society and one of the organisers of the event, Laltanpuia, said the initiative aims to introduce the state's treasure trove of art to the rest of India and provide a platform to budding Mizo artists.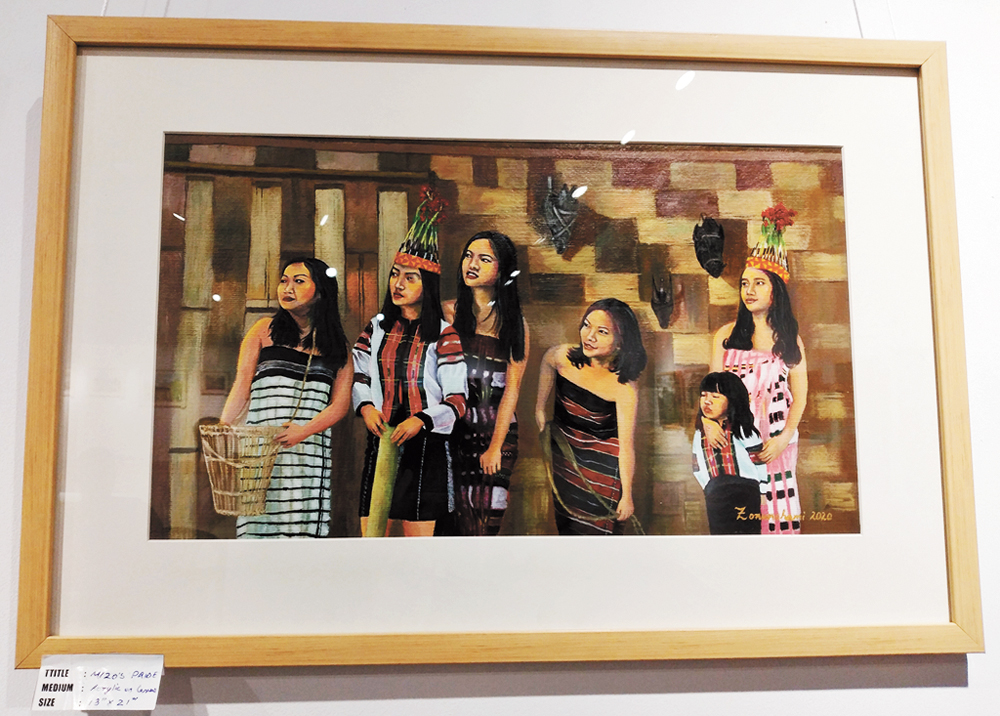 The Society financially supports struggling artists of the state and promotes their work on state and national platforms.
Former principal of Government College of Art and Craft and chairman of Asiatic Society Isha Mohammad inaugurated the exhibition on Friday evening, while principal of Government College of Art and Craft Chatrapati Dutta graced the occasion. Altogether 53 artists of the Mizoram Arts Development Society took part in the exhibition.
For 27-year-old Zonunchami, a freelance artist of Aizawl, painting is therapeutic. "I suffer from depression and anxiety and painting is my respite. I feel happy when I experiment with bright colours," said the artist, who made five of her friends pose in traditional Mizo attire to complete her painting, Mizo Pride, in two weeks. They said art is "a brilliant form to make people across India aware about Mizoram".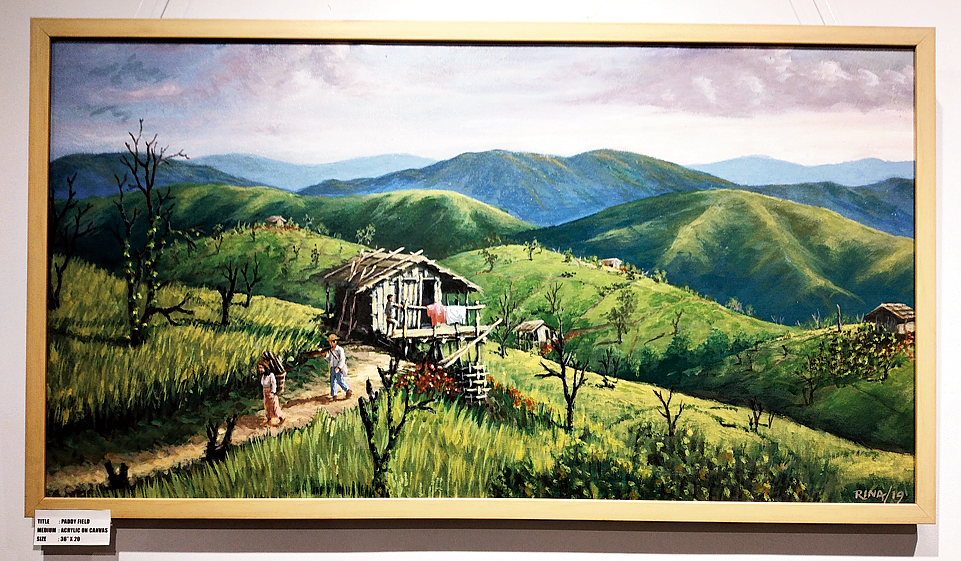 Right from landscapes to villages, daily lives, culture, topography of the state and its people along with abstract subjects feature in the stellar exhibition, which will continue till February 26.