Price spectre haunts tea industry: Goenka
Indian Tea Association chairman Vivek Goenka said the industry is not being remunerated enough for its teas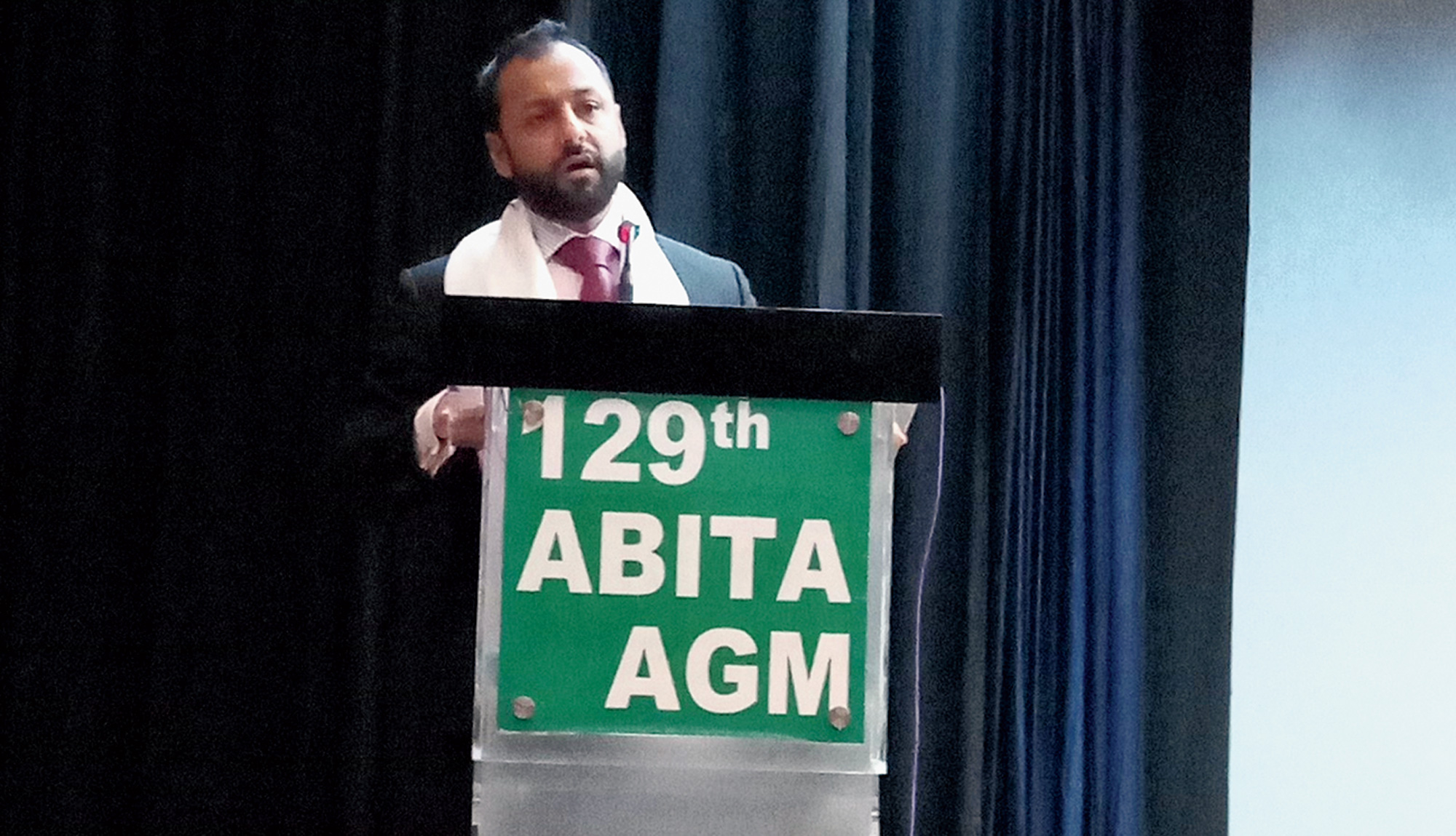 Vivek Goenka in Jorhat on Saturday.
The Telegraph picture
---
Guwahati
|
Published 09.03.19, 07:33 PM
|
---
The Indian tea industry on Saturday said they will not be able to meet the rising aspirations of their workforce and invest in estates and factories if they do not get remunerative prices.
Speaking at the 129th annual general meeting of Assam branch Indian Tea Association in Jorhat on Saturday, Indian Tea Association (ITA) chairman Vivek Goenka said the industry is not being remunerated enough for its teas.
"Prices are the burning issue of the industry today. While costs continue to increase, the increase in prices has been marginal. In the last five years, the compound annual growth rate of input costs has been close to 11 per cent, but the corresponding growth in tea prices has been below two per cent," Goenka said.
Assam labour and tea tribes welfare minister Pallab Lochan Das was the chief guest at the meeting.
Last year, labour wages increased to the tune of 25 per cent but Assam tea prices increased only by around three per cent from Rs 152.75 per kg in 2017 to Rs 157.69 per kg in 2018.
"Such a scenario has reflected in huge losses for a majority of the tea producers and even today we continue to sell tea below our cost of production. Unless the producer receives prices above their cost they will not be able to meet the rising aspirations of their workforce and further invest in their estates and factories," he said.
Goenka said consumers are willing to pay a higher price for the teas they consume. "To ensure that we are able to invest in our plantation, our stakeholders and our workers, we need higher prices and this can only be met if the buyers, packeteers and the retailers pay us a higher price for our produce and pass on the costs up the value chain. The future of the industry and the future of lakhs of workers is doomed if the maximum retail price and the prices at the auctions do not increase," he said.
On the production front, he said global production in 2018 was up by over 60 million kg compared to the previous year because of a surge in Kenyan crop by around 52 million kg. The tea production in India in 2018 was to the tune of 1,318 million kg as compared to 1,322 million kg in 2017, largely because of the Tea Board's order to suspend production from mid-December, which was a welcome step.
"The issue of rapid increase in production and lower pace of increase in consumption does not augur well for the industry and this unhealthy demand-supply situation is one of the primary reasons for poor prices in auctions," Goenka said.