'One family, one job' scheme in Sikkim
The scheme envisages providing jobs to a member of every family who does not have a government job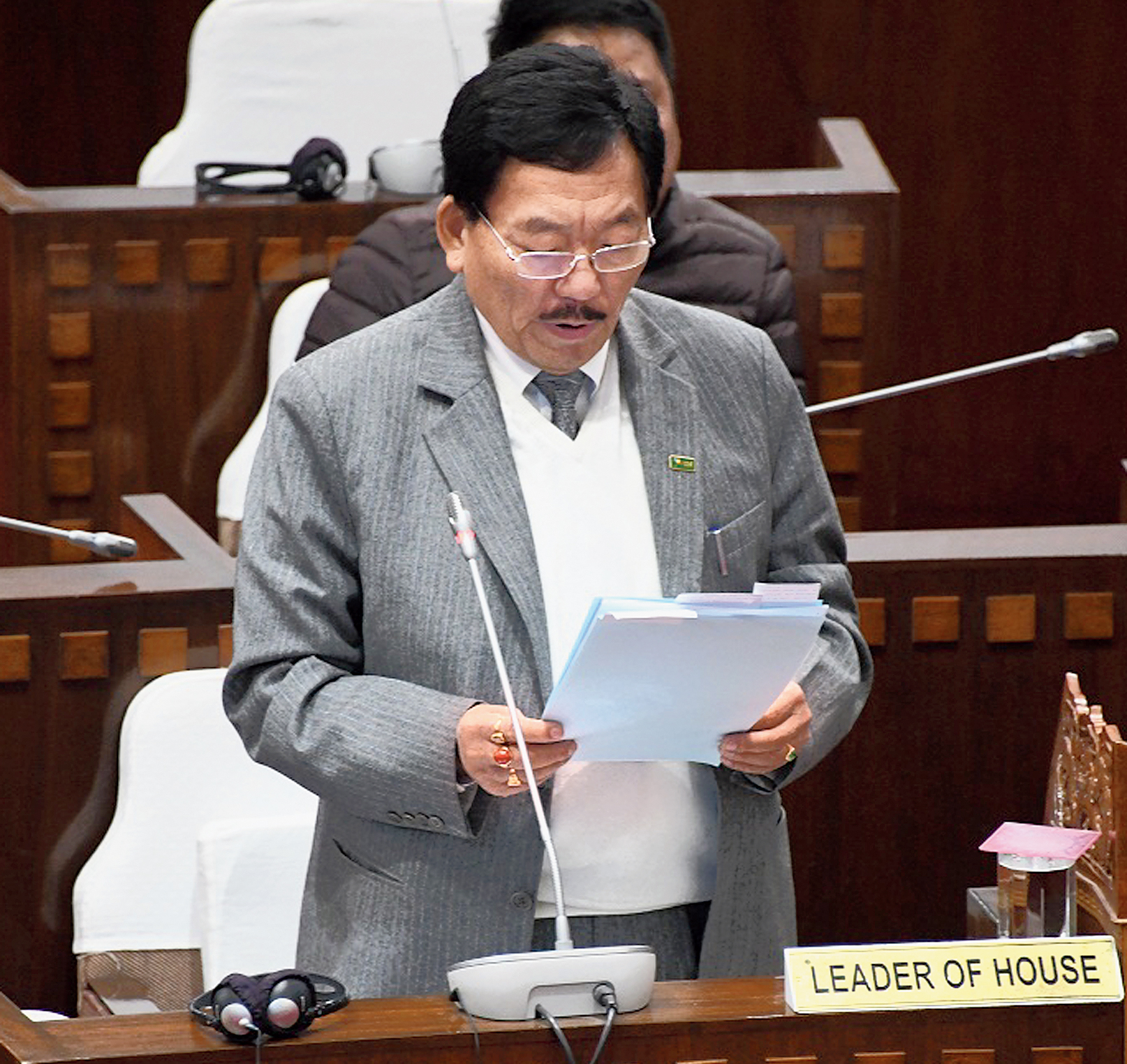 Pawan Chamling speaks in the Sikkim Assembly on Thursday
The Telegraph picture
---
Gangtok
|
Published 20.12.18, 11:09 PM
|
---
The Sikkim Assembly on Thursday approved creation of over 16,000 temporary jobs in different departments as part of the government's 'one family, one job' scheme announced by chief minister Pawan Chamling earlier this year.

The scheme envisages providing jobs to a member of every family who does not have a government job.
"We want to implement the one family, one job scheme immediately and provide about 20,000 jobs to the youths of Sikkim within December. We have allocated maximum funds for this scheme," Chamling told the Assembly.
The Sikkim Democratic Front chief minister said the short two-day session of the Assembly — which ended on Thursday — had been called particularly to execute the job scheme, which is being seen by many as a bid to woo voters before the Assembly elections due by the middle of next year.
An official source said the scheme would cost the government about Rs 250 crore annually to provide temporary jobs to 20,000 people.
The new recruits will be absorbed into 12 different departments with as many as 3686 posts being created in the roads and bridges department alone. The highest salary of
Rs 18,000 per month will be given to junior engineers and the lowest package of Rs 9,000 per month will be given to safai karmacharis, office assistants and others.
Although Chamling gave the figure of 20,000, data from different departments show that just over 16,000 temporary jobs will be created.
The chief minister had on Tuesday said the appointment letters under the scheme would be handed over to the beneficiaries at the 'Rozgar Mela' to be organised at the Paljor Stadium here in the first week of January.
Opposition parties have termed the job scheme as a stunt to influence voters before the elections.
Their contention is that if the government is really serious in providing employment to the youths, it should give them permanent jobs.
The ruling SDF called the scheme a wonderful initiative to address the problem of unemployment in the state. "If the Opposition is calling this a stunt, are they then suggesting that they are opposed to the scheme? Do they have a better scheme?' asked K. T. Gyaltsen, the SDF spokesman.
Gyaltsen said it was not possible to provide permanent jobs to such a huge number of people at one go. "This is a historic step of the government to ensure at least one member of every family is employed in the government," he said.