Numaligarh Refinery Ltd enhances LPG yield in Guwahati
The company on Friday said it is operating round the clock with bare minimum staff manning operations in its refinery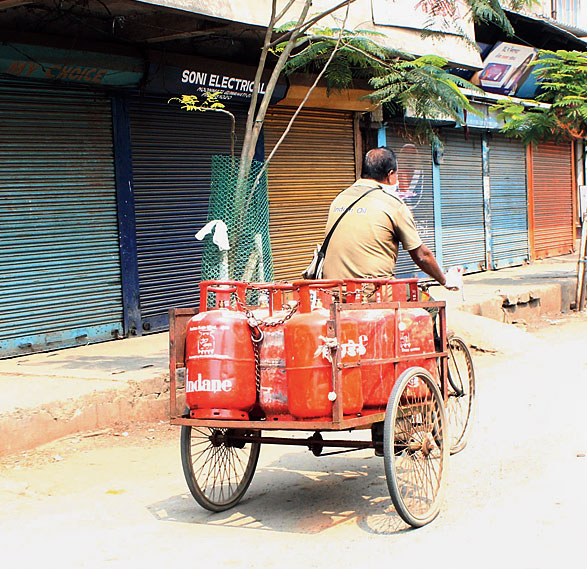 ---
|
Guwahati
|
Published 27.03.20, 07:25 PM
---
Numaligarh Refinery Ltd (NRL) is enhancing its LPG yield by around 8 per cent to ensure there is no scarcity of the commodity.
The company on Friday said it is operating round the clock with bare minimum staff manning operations in its refinery and two marketing terminals in Numaligarh and Siliguri.
As of now, the refinery is running around at full throughout supported by employees working on 12-hour shifts observing complete social distancing and other measures.
It has geared up to face the prevailing global medical exigency arising out of the Covid-19 outbreak and the lockdown imposed by the Centre to contain the disease.
"LPG yield has been enhanced by around 8 per cent," NRL managing director S.K. Barua told The Telegraph.
"The objective has been to ensure availability of essential transportation fuel motor spirit and high-speed diesel and LPG, the scarcity of which would affect common masses. NRL is, in fact, maximising its LPG production so that there is no scarcity of the commodity in the event refinery production has to be reduced in view of lower demand of motor spirit and high speed diesel," the company's statement said.
Numaligarh Refinery Ltd (NRL) in 2018 had augmented and upgraded its LPG bottling plant to "contribute significantly" towards Pradhan Mantri Ujjwala Yojana (PMUY), a flagship scheme of the Centre that offers free gas connections to the rural poor.
It has augmented its LPG-bottling facility from 10,000 tonnes to 42,000 tonnes per annum so that it can contribute significantly towards the flagship scheme launched in May 2016 to provide clean fuel by way of LPG cylinders to BPL households and improve health of women through smokeless kitchens.
According to the guidelines, public utilities such as petroleum, CNG, LPG, PNG have been exempted from the lockdown to deal with the situation.
Employees are taking precautionary steps including frequent sanitizing and use of proper Personal Protective Equipments (PPEs) is being religiously followed.
It has already implemented the work from home policy for its employees to encourage social distancing and curb the spread of coronavirus infections.