NPF challenges Rio claim on bill 'silence'
The Opposition party said it would welcome a threadbare debate on the floor of the Assembly on the bill issue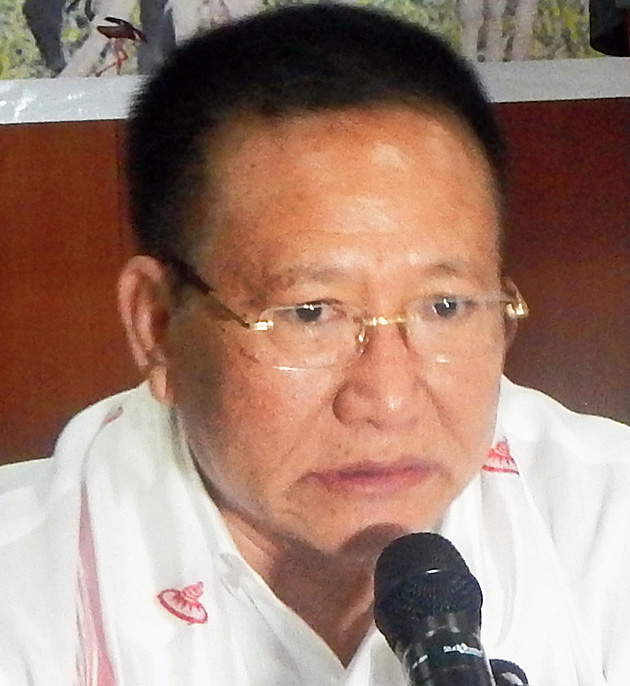 ---
Dimapur
|
Published 16.02.19, 06:30 PM
|
---
Opposition Naga People's Front on Saturday rejected the ruling Nationalist Democratic Progressive Party (NDPP)'s allegations that chief minister Neiphiu Rio was "directed" to "remain silent" on the citizenship (amendment) bill when he was a Lok Sabha MP by his former party, the NPF.
Reacting to ruling NDPP's allegations, the NPF, in a release, termed the allegation against NPF Legislature Party leader T.R. Zeliang as "absurd, immature and childlike". Zeliang was the chief minister of Nagaland when Rio was a Lok Sabha MP.
"Rather than spewing more lies and beating around the bush while trying to wriggle out of the mess, which Rio had created in handling the bill issue, it would do him and his party good to apologise for the short-sightedness and putting the existence of indigenous Nagas on sale so that he could cling on to his chair," the NPF said.
The NPF asked the NDPP who had served a full five-year term as the state's home minister before becoming chief minister for 11 years? It said Rio ruled for a longer period than Zeliang who was chief minister for only three-and-a-half years amid "endless turmoil" allegedly created by Rio to "stay relevant" in state politics.
The Opposition party reminded the ruling party that "those who live in glass houses should not throw stones at others".
The NPF also dismissed the NDPP's "consistent stand" vis-à-vis the citizenship bill as "the greatest joke that any political party can come up with".
It also termed the ruling party's claim that important issues like the citizenship amendment bill and matters related to Nagaland were not listed initially in the Lok Sabha on January 8 as the "pinnacle of baloney".
The NPF alleged that "Lok Sabha MP Tokheho Yepthomi absconded from Parliament when his presence was most needed".
On the NDPP's charge that it is trying to dilute the special provisions under Article 371 (A), the NPF said it, being the oldest regional party in the region, had always put the interest and well-being of the Nagas ahead of everything and would continue to do so.
"We are not as myopic as the NDPP and we deal with important issues with caution so that the interest and the future of the Nagas are not jeopardised. The NDPP was ever ready to sell out the rights of Nagas for the sake of continuing in power," the NPF alleged.
The Opposition party also said it would welcome a threadbare debate on the floor of the Assembly on the bill issue.