States on track to lift BPL people: Niti
The Tendulkar Committee estimated in 2011-12 that 21.92 per cent of the Indian population lives below poverty line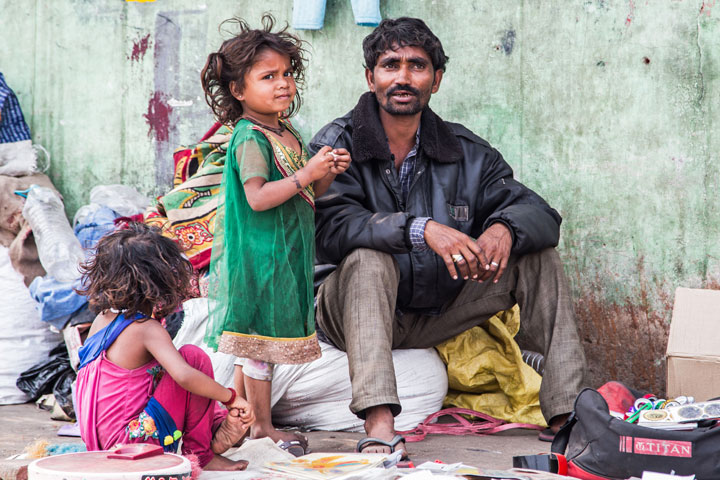 Almost 10 per cent of people lived below the poverty line in 2015 globally
Representational image from Shutterstock
---
Shillong
|
Published 02.01.20, 10:29 PM
|
---
Meghalaya, Tripura, Nagaland and Mizoram are among the states, which are close to taking the the percentage of people living below the poverty line to 10.95 per cent by 2030.
This has been reflected in the second edition of the Sustainable Development Goals (SDG) India Index, which comprehensively documents the progress made by states and Union Territories towards achieving the 2030 SDG targets.
The index was released on Monday by Niti Aayog.
According to the index, the Tendulkar Committee estimated in 2011-12 that 21.92 per cent of the Indian population lives below poverty line. Six states and an equal number of Union Territories have achieved the national target of reducing the poverty rates to below 10.95 per cent by 2030.
Goa among the states and Andaman and Nicobar Islands among the Union Territories have the lowest poverty rates at 5.09 per cent and 1 per cent, respectively.
Against this national average, Meghalaya has recorded 11.87 per cent as people who are living below poverty line. But Arunachal Pradesh, Ass-am and Manipur have recorded a percentage of more than 30.
Arunachal Pradesh, Tripura, Mizoram and Meghalaya have a higher percentage of households with any usual member covered by any health scheme or health insurance.
Persons provided employment as a percentage of persons who demanded employment under MGNREGA was highest in Mizoram and lowest in Assam while Assam and Mizoram Proportion of the population (out of total eligible population) receiving social protection benefit under Maternity Benefit.
The percentage of households living in katcha houses (rural and urban) is highest in Arunachal Pradesh and negligible in Nagaland.
In the index brought out by Niti Aayog, it was stated that almost 10 per cent of people lived below the poverty line in 2015 globally. However, even with declining poverty rates, it is estimated that in 2030, almost 6 per cent of the world's population would be still living in poverty.
Acute deprivation and exclusionary processes accentuated by natural calamities conspire to make poverty persist.
Social protection systems help by ameliorating distress and creating conditions to exit poverty, but often do not reach all intended people or are not enough to meet the goals.
According to Niti Aayog, there are challenges in implementing poverty alleviation programmes. It said the commitment of the government to eradicate poverty can be realised if initiatives of states/Union Territories complement action at the national level.
"There is need for greater coordination among the centrally sponsored/central sector schemes, the state government schemes, and the local development initiatives of the panchayati raj institutions and urban local bodies," it said.
It pointed out to regional disparities among the states.
While noting that much of India's poverty is concentrated in rural areas and in low-income states, the difference among the states/Union Territories in terms of the proportion of people living below the poverty line is stark: Chhattisgarh has 39.93 per cent of people living below poverty while the corresponding figure for Andaman and Nicobar Islands is 1 per cent.
Niti Aayog stated that rapid urbanisation, while bringing a range of economic benefits, has brought with it enormous challenges, most noticeably in the form of demand-supply gaps in housing, infrastructure, employment and other economic opportunities and services.