Nod to coal fund-use guidelines
Plan for land reclamation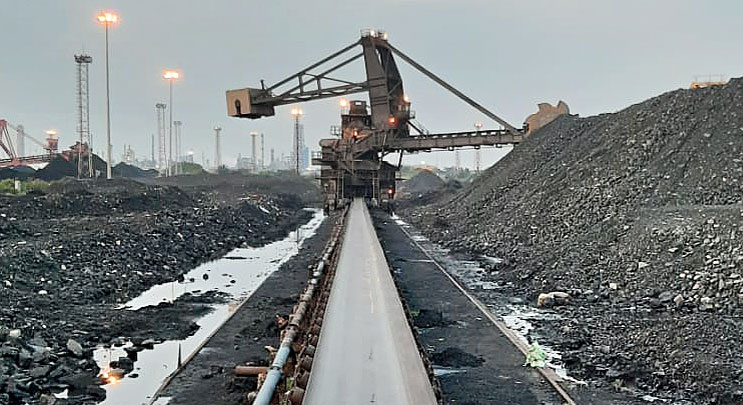 ---
|
Shillong
|
Published 17.12.19, 08:51 PM
---
The Meghalaya cabinet on Tuesday approved the guidelines of the Meghalaya Environment Protection and Restoration Fund (MEPRF) to use it for land reclamation in areas affected by coal mining.
"The guidelines have been pending, and the cabinet has approved them for implementation and utilisation of funds available," chief minister Conrad K. Sangma told reporters after the cabinet meeting.
Stating that the funds were collected after the ban on coal mining, Conrad said it has accrued upto Rs 445 crore and out of this, Rs 100 crore has been given to Central Pollution Control Board in pursuance of the Supreme Court order on July 3. "The state government had opened an account in a nationalised bank for MEPRF and 10 per cent of the market value of coal per metric tonne was collected from the transportation of already extracted coal as allowed by the Supreme Court."
The funds, transferred to the CPCB, will again be used in Meghalaya, and different committees have been set up with different guidelines put in place and different areas where money can be used, have also been identified.
"Some of the areas where funds will be utilised include pilot projects on reclamation of abandoned coal mines by involving reputed institutes, insulation of pollution control devices, development and transfer of treatment technology, restoration of ecology damaged by coal mining, including tree plantation, closure of abandoned mines by controlled blasting and reclamation of area, drinking water supplies, public awareness, restoration of water quality, closure and sealing of old mine shafts having opened into rivers and stream beds. There are about 14 areas and all are related to land reclamation," the chief minister said.
Coal auction policy: On the status of coal auction policy, Conrad said the state government had finished the process almost two months ago.
"After the rules were made for transportation, we had put it up before the B.P. Katakey Committee. The Katakey committee meeting was postponed three times and the last meeting was also inconclusive. Now after the government has done all its work, we are waiting for the committee to give its final approval so that we will be able to go ahead. The government is ready for it and the guidelines have been set. It is only a matter of approval by the committee," he said.
The chief minister said he was not aware that Justice Katakey had resigned as chairman of the NGT-constituted committee.
The Supreme Court, in its judgment passed on July 3, directed the Meghalaya government to hand over the extracted coal to Coal India Limited for auctioning in all likelihood through e-auctioning.
Earlier, an affidavit filed by the state mining and geology department in the Supreme Court, said the total quantity of coal, which has been extracted and assessed, but yet to be transported, is 32,56,715 metric tonnes.