No arrests in sandbar attack case
Dibrugarh MP Rameswar Teli has announced an ex gratia of Rs 5 lakh for the family of the deceased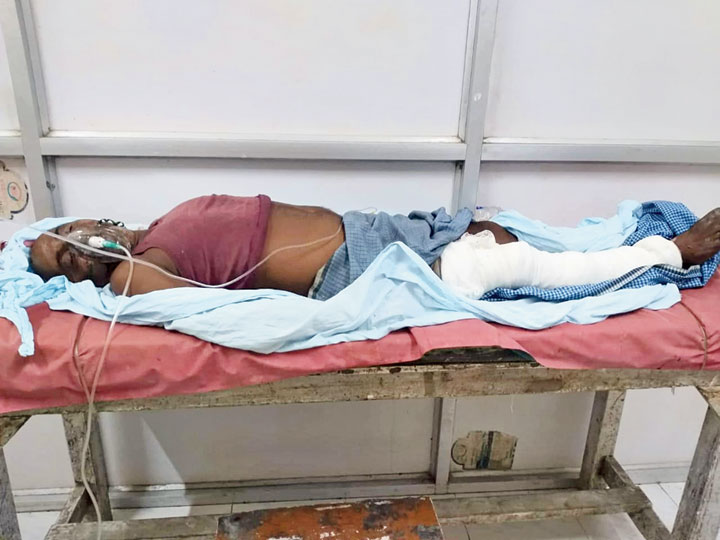 ---
---
Police are yet to arrest the accused four days after a group of over 100 people, suspected to be members of student union Takam Mising Porin Kebang (TMPK), attacked milkmen residing on Charkholia Ramsing Sapori in Upper Assam's Dibrugarh district on Friday. A milkman, identified as Murali Yadav, 55, was killed, while several others were injured.
Additional superintendent of police (headquarters) Dhruba Bora said on Tuesday: "We have intensified our operations to nab the culprits. We have identified 10 miscreants involved in the incident who are absconding. A fixed picket of armed police personnel has been deployed on the sandbar."
Residents of the sandbar are still haunted by the attack. "Some are still in shock because their houses were torched and the attackers even assaulted women, children and elderly people. Some of them fled to other places and didn't return. We are poor farmers earning a livelihood by selling milk. We are living here for decades but we have no security," said resident Pradip Yadav.
Around 1,000 families, mostly milkmen, are living on the sandbar.
"We need permanent security in our area because any untoward incident can happen at any time. The district administration should think about a permanent police station in our area," said another resident.
Dibrugarh MP and Union minister of state for food processing industries Rameswar Teli has announced an ex gratia of Rs 5 lakh for the family of the deceased.
On Monday, Purvottar Bhojpuri Sammelan submitted a memorandum to governor Jagdish Mukhi through deputy commissioner Pallav Gopal Jha on the burning of houses of Hindi-speaking people and the death of a person. Sammelan president Prem Upadhyay said, "The Assam government has never arrested and punished a single person involved in the killing and assault on Bhojpuri-speaking people in the past few years. It has always neglected our people and failed to provide security. We, therefore request the administration to allow us to get arm licences for safety and self-defence because we have lost faith in the district administration and the government." He said they demanded compensation of Rs 25 lakh each to the affected families and Rs 50 lakh to the family of the deceased.
The sandbar residents are angry that no leader from the ruling BJP had visited them after the incident, including local legislator Prasanta Phukan. "Before elections, the leaders came here seeking votes but when we are facing a crisis, nobody from the party came to see us. We are being used as a vote bank by the politicians," said another resident.