NE states have relatively lesser Covid cases
Numbers of active cases in region stand at 3,731, and recoveries at 5,715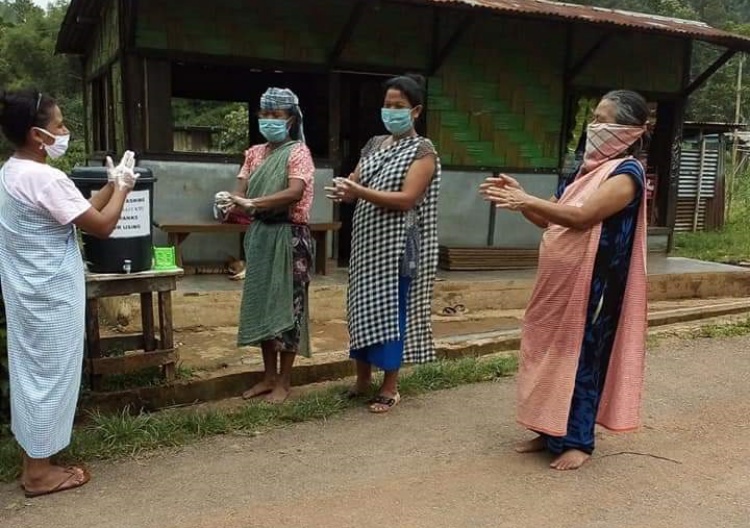 ---
|
Shillong
|
Published 26.06.20, 11:26 PM
---
The Centre has noted that there were more recoveries than active Covid-19 cases in the Northeast while stating that it has "pro-actively and strongly supported" strengthening of medical care infrastructure in the region to fight against the global pandemic.
In an official release, the Centre noted that the northeastern states have a comparatively lower number of Covid-19 cases compared to the country.
It stated that while the active cases are 3,731, the recoveries exceed this at 5,715. "The death rate continues to be low, with no deaths in Manipur, Mizoram, Nagaland and Sikkim," the release said.
The table revealed that Assam has the highest number of active cases (2,279) while Meghalaya has the least (three, but one more active case was detected during the day).
Apart from the active and recovered cases, the region has recorded 12 deaths so far due to the pandemic.
Moreover, the statement claimed that a critical factor which hampered the efforts of the states of the region in combating the Covid-19, outbreak was a "complete lack of testing facilities".
"But today, because of the focussed attention of the Centre through the ministry of health and family welfare, the Northeast has 39 testing labs in the public sector and three in the private sector, totalling to 42 labs," it said.
Moreover, it said the region suffered from an acute lack of dedicated Covid-19 hospitals, health centres and care centres.
It said the healthcare infrastructure across all the Northeast has been substantially supplemented.
Currently, the region has 60 dedicated Covid hospitals, 360 dedicated Covid health centres, and 1,098 Covid-care centres, the release stated.
It stated that the Centre has supported the states of the region in stepping up the number of ICU beds, isolation beds, oxygen-supported beds and ventilators.
"This has played a critical role in effective clinical management of Covid-19 cases," it said.
Besides, it said the Centre has facilitated the availability of N-95 masks, PPE kits and HCQ tablets.