Nagaland to ban dog meat
The first formal demand for the move was made in 2016: Sources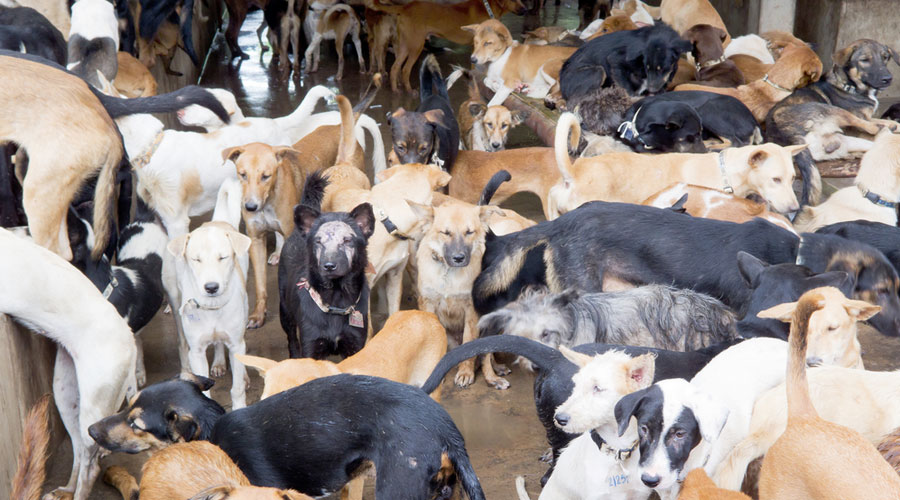 ---
Guwahati
|
Published 04.07.20, 06:11 AM
|
---
Nagaland has decided to ban the import and sale of dogs and dog meat, which many in the state deem a delicacy with high nutritional and medicinal content.
Nagaland chief secretary Temjen Toy announced the decision on Friday afternoon through a tweet.
"The state government has decided to ban commercial import and trading of dogs and dog markets and also the sale of dog meat, both cooked and uncooked. Appreciate the wise decision taken by the state's cabinet @Manekagandhibjp@Neiphiu_Rio," Toy tweeted.
Sources said the first formal demand for a ban on the sale of dogs and dog meat in the state was made in 2016.
Dog slaughter is illegal under Section 429 of the Indian Penal Code and Section 11 of the Prevention of Cruelty to Animals Act, 1960. Nor do the Food Safety and Standards Regulations, 2011, allow the slaughter of dogs or cats for food.
The ban comes a day after the Federation of Indian Animal Protection Organisations (FIAPO) repeated its appeal to the Nagaland government to immediately ban the sale, smuggling and consumption of dog meat. The FIAPO has a presence in 70 cities and boasts over 1,000 activists.
The dog trade in Nagaland has been vast and well entrenched.
Over 30,000 stray and stolen dogs, mostly smuggled in from neighbouring Assam, are slaughtered every year in Nagaland, sources said.
A dog catcher in Assam gets Rs 50 for a single catch, which fetches about Rs 1,000 in the wholesale markets in Nagaland. One kilo of dog meat sells for about Rs 200-250 and a dog for about Rs 2,000, the sources said.
In March, the Mizoram Assembly had unanimously passed the Animal Slaughter Bill 2020 to remove dogs from the definition of animals suitable for slaughter, which most feel is the first step towards banning the sale and consumption of dog meat.
Apart from the northeastern states of Nagaland, Mizoram and Manipur, dog and cat meat is popular in China, South Korea, Indonesia, Cambodia, Laos and Vietnam. Some 30 million dogs and 10 million cats are killed annually for their meat.
FIAPO executive director Varda Mehrotra had said in a statement on Thursday: "We are once again hit by shock and horror at recent images that have emerged from 'animal markets' in Dimapur (Nagaland) where dogs are seen in terrified conditions, tied up in sacks (gunny bags), waiting at a wet market, for their illegal slaughter, trade and consumption as meat."
The FIAPO has offered to collaborate with local authorities to spread awareness about animal laws.
Abu Metha, adviser to Nagaland chief minister Neiphiu Rio, has welcomed the government decision as a "progressive" move.