Move to skill 30000 Assam youths
Mission-1000 launched to provide advanced skilled development and exam lessons to Assamese youth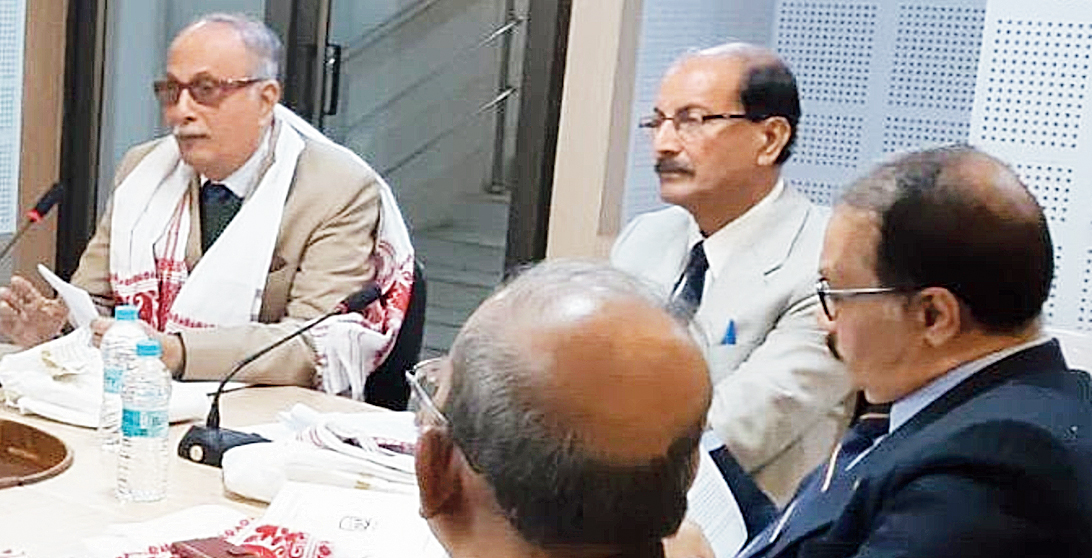 ---
|
Guwahati
|
Published 02.01.19, 06:42 PM
---
The North East Institute of Advanced Studies has launched the Mission-1000, which aims to train more than 3,00,000 youths from Assam in five years by providing advanced skilled development and exam lessons.
Mission-1000 also aims to produce 1,000 skilled, trained and competitive youths from each of the 33 districts, a total of 33,000 who will be trained at the institute here.
According to the 2011 census, there are more than 1.5 million educated unemployed youths in Assam. According to a report by the Union ministry of human resource development in 2015-16, Assam produces approximately 2,17,652 graduates every year.
At the secondary and higher secondary level, the state produces around 1,40,000 passouts each year, adding up to 4 lakh educated youths. The institute is targeting these youths by organising conclaves in all districts.
Assam Planning Commission vice-chairman Dipak Kumar Borthakur said during the programme on Tuesday, "Assam needs comprehensive planning for youth development and Mission-1000 is the first step in that direction. People want to contribute but don't know the way. The syllabus has to be made need-oriented. We are working on a delivery system."
Institute founder Keshav Ch. Das said the Assamese people are struggling with numerous socio-political and economic issues, ranging from demographic transition to lack of industrial growth; politics of identity crisis to poor agriculture production; weak infrastructure development to distortion in higher education system. "To tackle and mitigate these age-old problems, we need strong and able leadership at all levels. We particularly need a breed of Assamese bureaucrats, clerks, technical staffs who could emphatically understand the problems and find solutions."
Senior journalist Samudra Gupta Kashyap, KC Das College principal Hrishikesh Baruah, retired bureaucrat Saline Nath and NE-IAS director Sankar Ray, among others, attended the event.
The institute has provided solutions like raising awareness on competitive exams, reviving the 28 industrial training institutes in the state, mentoring students, building an ecosystem, including libraries in rural areas, and imparting training to increase the capabilities and competitiveness of youths.