Kamtapur Liberation Organisation hopeful of peace pact before Jan 26
Statehood on the table, says panel member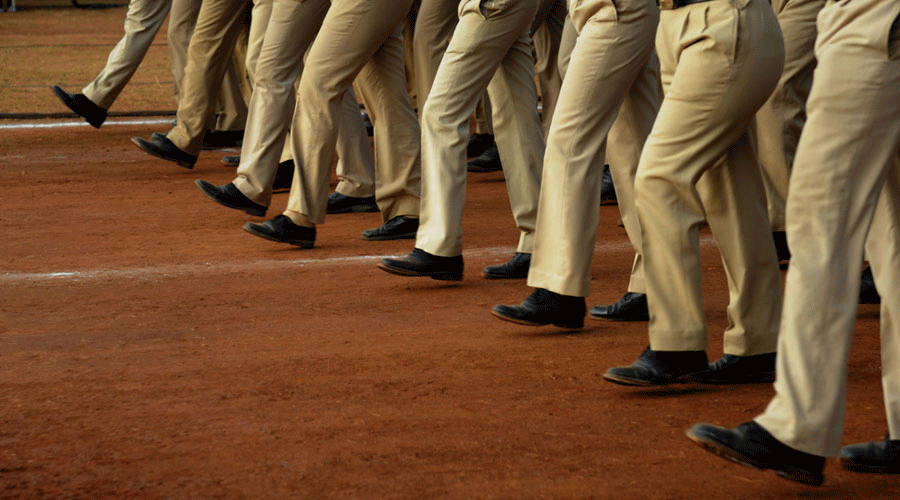 Representational file image
---
Guwahati
|
Published 18.01.23, 05:12 AM
|
---
Biswajit Ray, who is part of a five-member committee formed by the Kamtapur Liberation Organisation to facilitate talks between the Union government and the KLO, said on Tuesday that he was "hopeful" of a peace accord between the outfit and the Centre by January 26.
However, it is not clear how the "peace talks" will progress when the Bengal government, a major stakeholder, is out of the loop. 
Ray, a former president of the All Koch-Rajbongshi Students'  Union  (AKRSU), told The Telegraph that the demand for the separate Kamtapur state comprising 16 districts — eight in Bengal, six in Assam and two in Bihar — would be on the agenda of the talks.
Ray's claim came on a day a video emerged showing Jiban Singha, the self-styled chief of the KLO, and six others trekking through a forest. Dilip Narayan Deb (Devojit Singha), another member of the KLO committee formed for the talks with the Centre, is also shown in the video. 
"Today, all of us from the KLO are walking out of the forests to join the discussions with the Indian government for the peace treaty. We seek cooperation from all. To take us, we have sir with us," KLO member Joy Koch was seen saying in the video in the Rajbanshi language. 
There had been reports earlier that Singha had left the forests in Myanmar and entered India for the talks with the Centre.
Talking to The Telegraph, Roy said: "We are hopeful of a peace accord being signed between the KLO and the Centre by January 26 ( Republic Day). KLO chief Jiban will be there for signing the treaty. He is currently somewhere near Nagaland, along the Indo-Myanmar border." 
Asked about the opposition to the statehood demand in Bengal, Assam and Bihar, Ray said: "Talks have been going on with the Centre's representatives where the demand for a separate state with 16 districts and other demands have been submitted. The KLO has left it to the Centre on how it handles the statehood demand."
He rejected reports that Singha, who is in his fifties, had surrendered before the Assam Rifles in Mon district of Nagaland.
"Why should he surrender when both the KLO and the Centre are keen on peace talks to resolve the issue? What is for sure is that he will sit for the peace talks.... We don't know whether he (Singha) will fly straight to Delhi from Nagaland or Assam," Ray, who is expected to be in Delhi soon, said.
Formed in 1995, the KLO has been fighting for Kamtapur state. In December 2021, Assam chief minister Himanta Biswa Sarma had in a tweet said: "... I welcome the desire of KLO leadership to join mainstream at an early date to resolve all issues through political dialogues." 
The other members of the peace committee  formed  by the KLO are  Harshabardhan Barman, Tom Adhikari and  Malkhan Singh.