IIT-Guwahati self-check kiosk for symptoms
The fully automated apparatus 'takes only about 30 seconds' to check whether a person is safe to enter any premises or not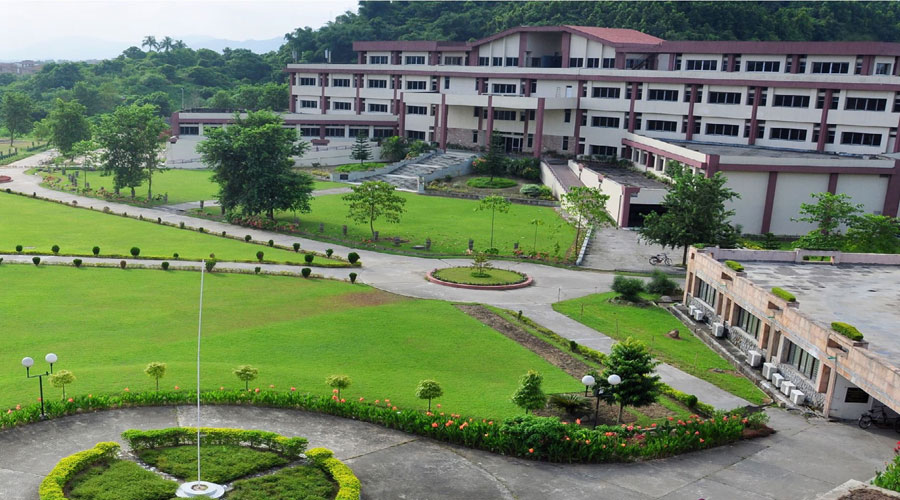 ---
|
Guwahati
|
Published 11.09.20, 05:41 AM
---
Indian Institute of Technology (IIT), Guwahati, in collaboration with an Udaipur-based company, has developed a "first-of-its-kind" self-check kiosk that "instantly" detects and records Covid-19 symptoms such as high body temperature and low blood oxygen content.
The fully-automated kiosk, developed according to World Health Organisation (WHO) guidelines and costing between Rs 3.5 lakh and Rs 7.5 lakh depending on the specification and features, "takes only about 30 seconds" to check whether a person is safe to enter any premises or not.
"It is a swift and very accurate contactless check which can determine if an individual is running a fever, low blood oxygen levels and, therefore, potentially has Covid-19 or any another viral or bacterial infection," the release said.
The release also said a person and his belongings will also undergo 360 degrees disinfection while passing through the UV-C chamber of the kiosk.
The kiosk has been developed by Senthilmurugan Subbiah, associate professor, department of chemical engineering, IIT Guwahati, and Puneet Talesara, founder, Workspace Metal Solutions Private Ltd, Udaipur.
The IIT has also installed a kiosk on its campus. The team has also filed for a patent.
Talking about the innovation, Subbiah said, "Overall, the kiosk system can provide a community solution to fight against Covid-19 by ensuring surveillance of an individual's health and disinfection of the items belonging to the individual."
With the gradual easing of lockdown restrictions and return to normal life, it is the need of the hour to ensure safe entry to any premises, the team said.
Assam is one of the worst-affected states in the country, with over 1.33 lakh Covid-19 cases and 396 deaths. The rising number of critical cases prompted the state health department to launch a one-week plasma donation drive — Lohitanjali — in Guwahati on Thursday. Overall, India has more than 4.47 million coronavirus cases and 75,062 deaths.
Talesara, founder of Workspace Metal Solutions Private Ltd and also an IIT Guwahati alumnus, said: "The current catastrophic situation made us realise the importance of hygiene for a safe environment.
'The self-check kiosk' is an invaluable solution for quick detection of illnesses and reduce the spread of bacteria and viruses. This is a 100 per cent Indian product and I feel that it will be a very good resource to fight the pandemic."