Gauhati High Court seeks status report
The eight youngsters, who defied lockdown, were apprehended by volunteers of Dinthar local-level task force on Saturday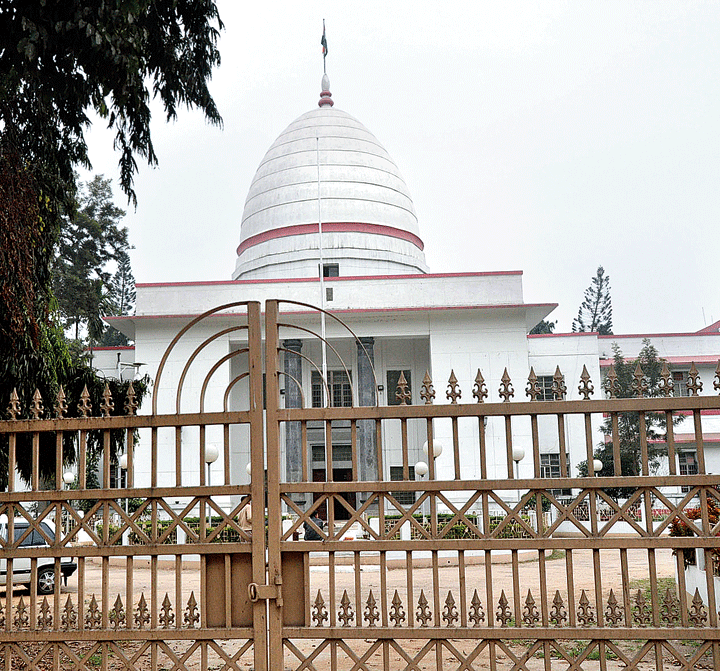 ---
|
Aizawl
|
Published 29.04.20, 07:00 PM
---
The Aizawl bench of Gauhati High Court on Wednesday asked the deputy commissioner and the superintendent of police of Aizawl district to submit a "status report" on Saturday's incident in which eight teenagers who flouted lockdown were allegedly assaulted by volunteers of a local-level task force, within two weeks.
The seven respondents, including state chief secretary, home secretary and chairman of Dinthar local-level task force on Covid-19 should also submit their affidavits in opposition within two weeks, with regard to the incident and also clarify what steps have been taken or will be taken so that such incidents are not repeated in future, the order issued by Gauhati High Court judge, Justice Michael Zothankhuma said.
The eight youngsters, who defied lockdown, were apprehended by volunteers of Dinthar local-level task force on Saturday.
Dinthar is one of the well-known localities in western part of Aizawl.
The incident came to light the next day when a video footage showing volunteers beating and slapping the teenagers was circulated on social media.
The Dinthar local-level task force in its statement on Tuesday claimed that the teenagers were caught while smoking ganja and violating the lockdown imposed to contain the spread of novel coronavirus.
The matter is being taken up by the court in view of reports in a section of media and the local-level task force's press statement.
The court said the perusal of the case shows that there has been outright violation of Article 21 of the Constitution.
"No person or authority has the right to take the law into his or its own hands, in violation of the constitution of the country and the laws made there-under," it said.
The court observed that the youngsters should have been handed over to police or excise officials if they had been caught with drugs or ganja so that they could be tried by a court under Narcotic Drugs & Psychotropic Substances (ND&PS) Act, 1985. Similarly, If curfew or lockdown was violated, the violators should have been handed over to the police for appropriate action under the existing law.
The court said the state respondents should ensure that instructions or guidelines or parameters, within which the various local or village task forces are to operate, are not flouted.