Flood-study team to assess funds quantum
Assam witnessed the worst floods since 2004 and in the last wave of floods, over 90 people died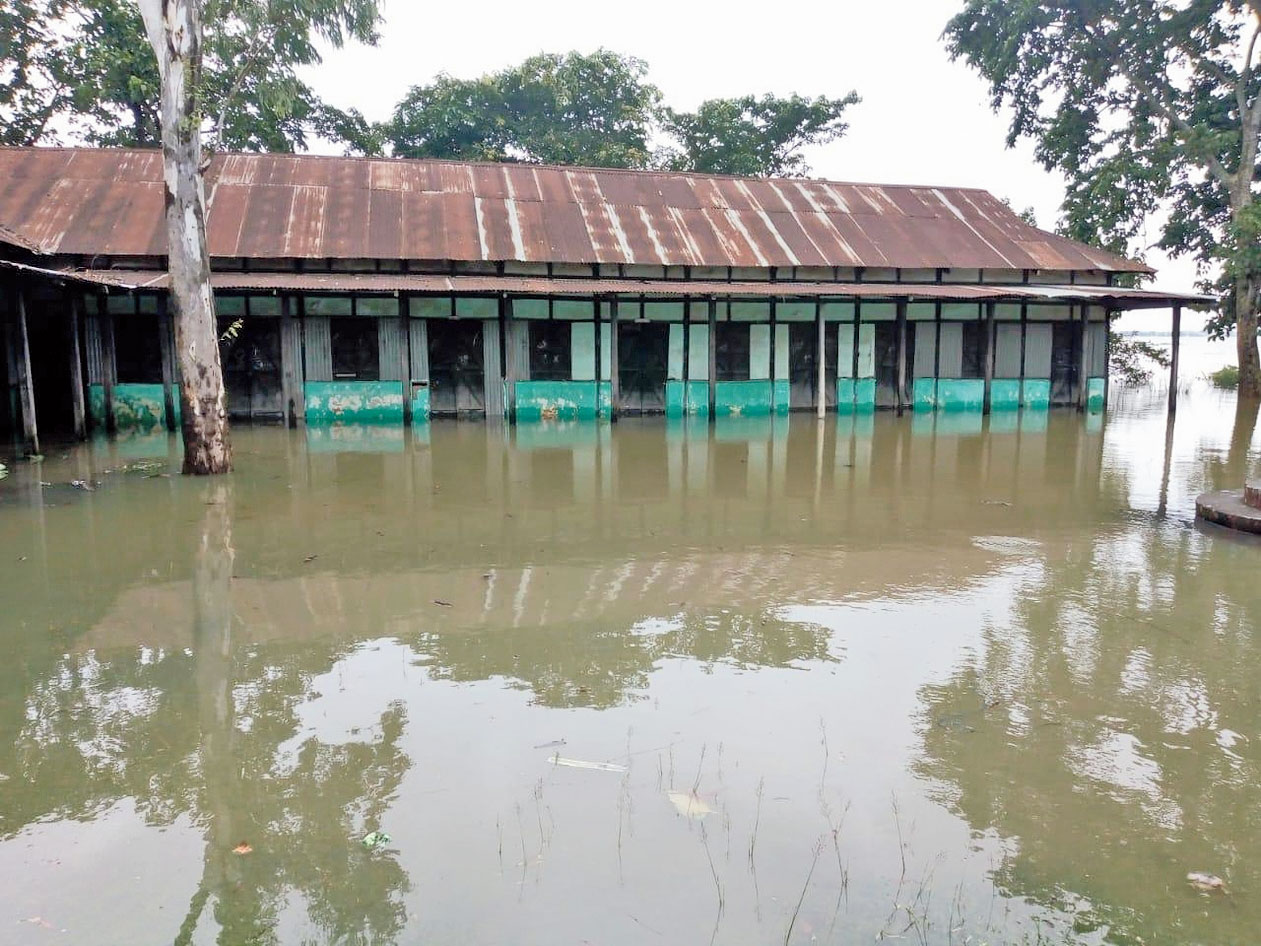 ---
|
Shillong
|
Published 24.08.19, 07:29 PM
---
Inter-ministerial teams from the Centre will conduct on-the-spot assessments in all the flood-affected states of the country for recommending allocations for additional funds.
After a high-level meeting chaired by Union home minister Amit Shah recently, the ministry has constituted Inter-Ministerial Central Teams (IMCTs) to visit Assam, Meghalaya, Tripura, Bihar, Uttarakhand, Himachal Pradesh, Gujarat, Rajasthan, Maharashtra, Karnataka and Kerala which were affected by the recent floods.
An official communiqué stated that till now, the IMCTs used to visit the affected states only once after the receipt of memorandum from the affected state concerned.
The same IMCT will again visit the state after submission of the memorandum for detailed assessment of the damages and relief operations conducted for making final recommendations for allocation of additional funds.
Assam witnessed the worst floods since 2004 and in the last wave of floods, over 90 people died. Almost all the 33 districts and a population of over 53 lakh were affected.
In Tripura over 20,000 people were rendered homeless and took shelter in 61 relief camps following floods triggered by incessant rain.
Due to heavy flooding, five districts were affected including Dhalai, South Tripura, Khowai, West Tripura and Sepahijala, besides some parts of Gomati district.
Floods wreaked havoc in Meghalaya recently where around three lakh people were affected. But the flood was mainly confined to the villages under West and South West Garo Hills districts due to flow of backwaters from the Brahmaputra and Jinjiram rivers.
At a meeting of the Himalayan states held recently, Meghalaya chief minister Conrad K. Sangma had pointed out that previous allocations under the State Disaster Response Fund (SDRF) fell short of the actual requirement and there was a strong need to enhance the allocations under SDRF.
Additionally, he said, a separate "Disaster Rehabilitation Fund and a Disaster Mitigation Fund" needed to be created with full funding from the Centre.
Conrad said these steps are essential to ensure that the development efforts of the governments are not completely neutralised because of frequent natural disasters.
The principal accountant-general's office has recently observed that in Meghalaya, out of the total fund amount of Rs 56.70 crore under the SDRF, the government disbursed Rs 52 crore during 2017-18, leaving Rs 4.70 crore unutilised at the end of the year.