Female leopard rescued in Assam
We rescued the leopard and took her to Jokai beat office: Official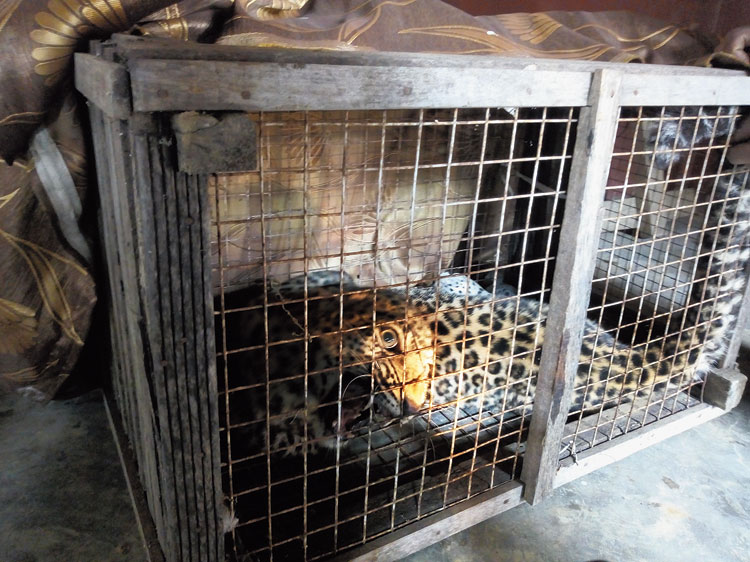 ---
---
Forest officials rescued a female leopard which had fallen into a drain at Mohmoria, 4km from Jokai beat office, in Upper Assam's Dibrugarh district on Sunday.
"We rescued the leopard and took her to Jokai beat office," a forest official said.
"I informed the forest department after seeing that a leopard had fallen into a drain. There is a large leopard population in Jokai reserve forest and they often come out in search of food," a resident, Ranjan Gogoi, said.
Dibrugarh forest ranger Nareswar Das said the leopard was being treated.
Recently, four persons were injured after a leopard attacked them at Sasoni in Naharkatia in Dibrugarh district on Wednesday. Forest officials rescued and released it in Jeypore forest.