Ex-AASU leader likely to join AGP
Moni Madhab is likely to contest the Lok Sabha elections from Kaliabor constituency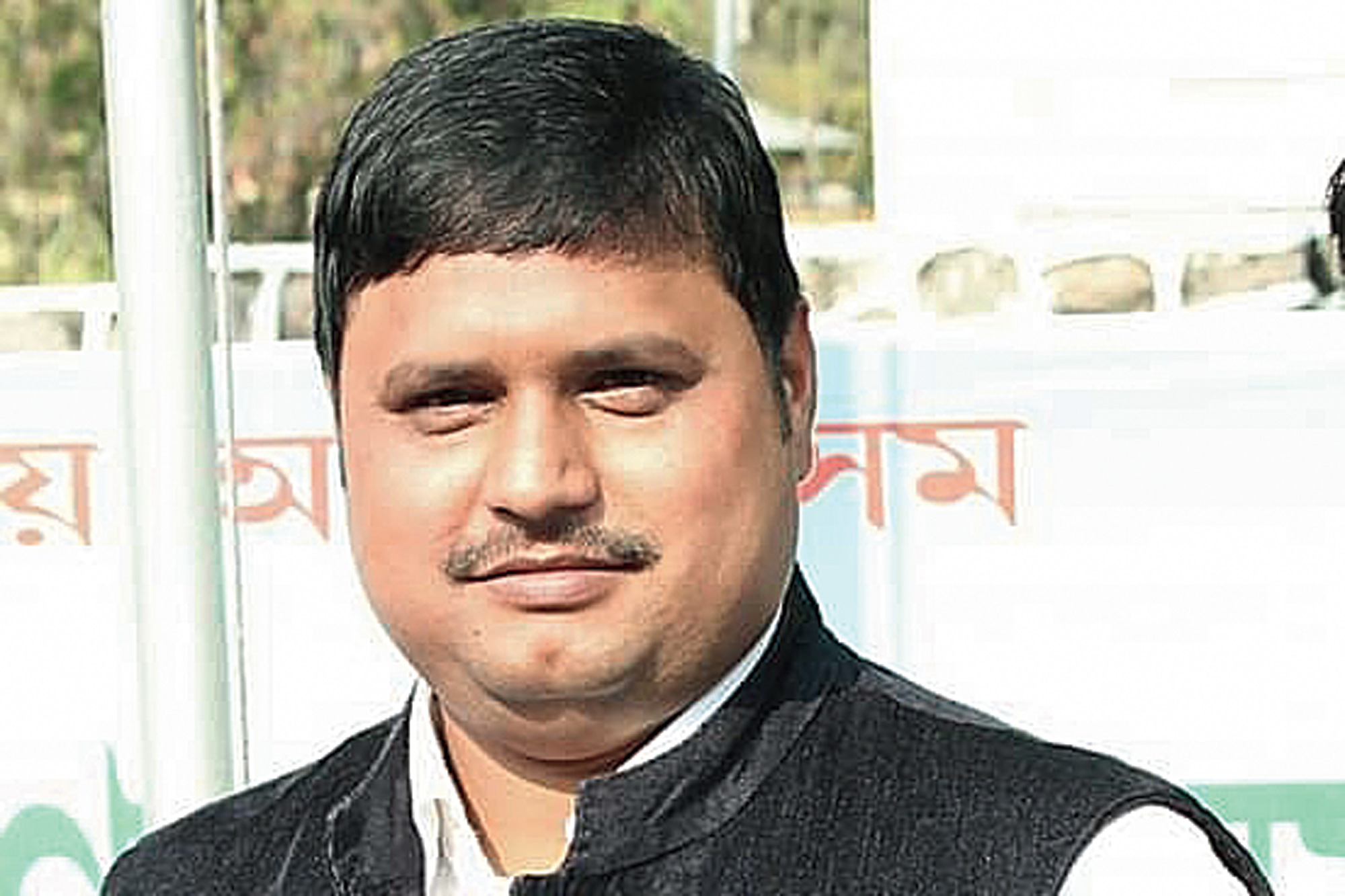 Moni Madhab Mahanta.
Manoj Kumar Ojha
---
Doomdooma
|
Published 16.03.19, 07:29 PM
|
---
The All Assam Students' Union on Saturday said Moni Madhab Mahanta, who quit from its vice-president's post on Thursday, will keep working for Assam and Assamese people.
Moni Madhab, the younger brother of AGP leader and minister Keshab Mahanta, is likely to contest the Lok Sabha elections from Kaliabor constituency, with speculation rife that he might join the AGP.
The central organising committee secretary of AASU's Tinsukia unit, Dipankar Sonowal, said on Saturday: "Moni Madhab Mahanta has been associated with AASU since 1997 and working for the uplift of Assamese art, culture and language. I wish him all the best for the future and urge him to continue his work for Assam and Assamese people. I hope he will never go against the interests of the indigenous communities."
AASU president Dipanka Nath said its constitutional mandate restricts its leaders and members from joining political parties. Yet, the organisation has produced innumerable politicians, including chief minister Sarbananda Sonowal, cabinet minister Himanta Biswa Sarma and former chief minister Prafulla Kumar Mahanta.
Moni Madhab said, "Although I have formally quit the organisation, I will always remember it is the AASU through which I had been serving Mother Assam and raised my voice for our language, art and culture. I will keep serving my 'akhomi aai' (Mother Assam) and our people. I seek the blessings of one and all." AGP spokesperson Manoj Saikia confirmed on Saturday that Moni Madhab will join the party soon.
On the other hand, Congress legislator Durga Bhumij said on Saturday the AGP was "axing its own feet" by renewing its alliance with the BJP.
"Many regional political parties lost their existence after allying with national parties. It is a wrong decision taken by certain AGP leaders. The AGP is no more a party that thinks for Assam and Assamese people and the BJP is also in the same boat. The BJP touted the slogan of jati, mati, bheti (community, land and hearth) but did not protect them when it came to power. The BJP leaders in Assam only do what Narendra Modi and Amit Shah ask them to do," Bhumij said.
"Shah had said that if the BJP retains power, it will re-introduce the Citizenship (Amendment) Bill, 2019, which is completely against the interests of indigenous people. The Congress will benefit from the alliance as AGP votes will be transferred to the Congress," he added.