Dibrugarh sends green message
Environment features in a big way in the Pujas of Dibrugarh this year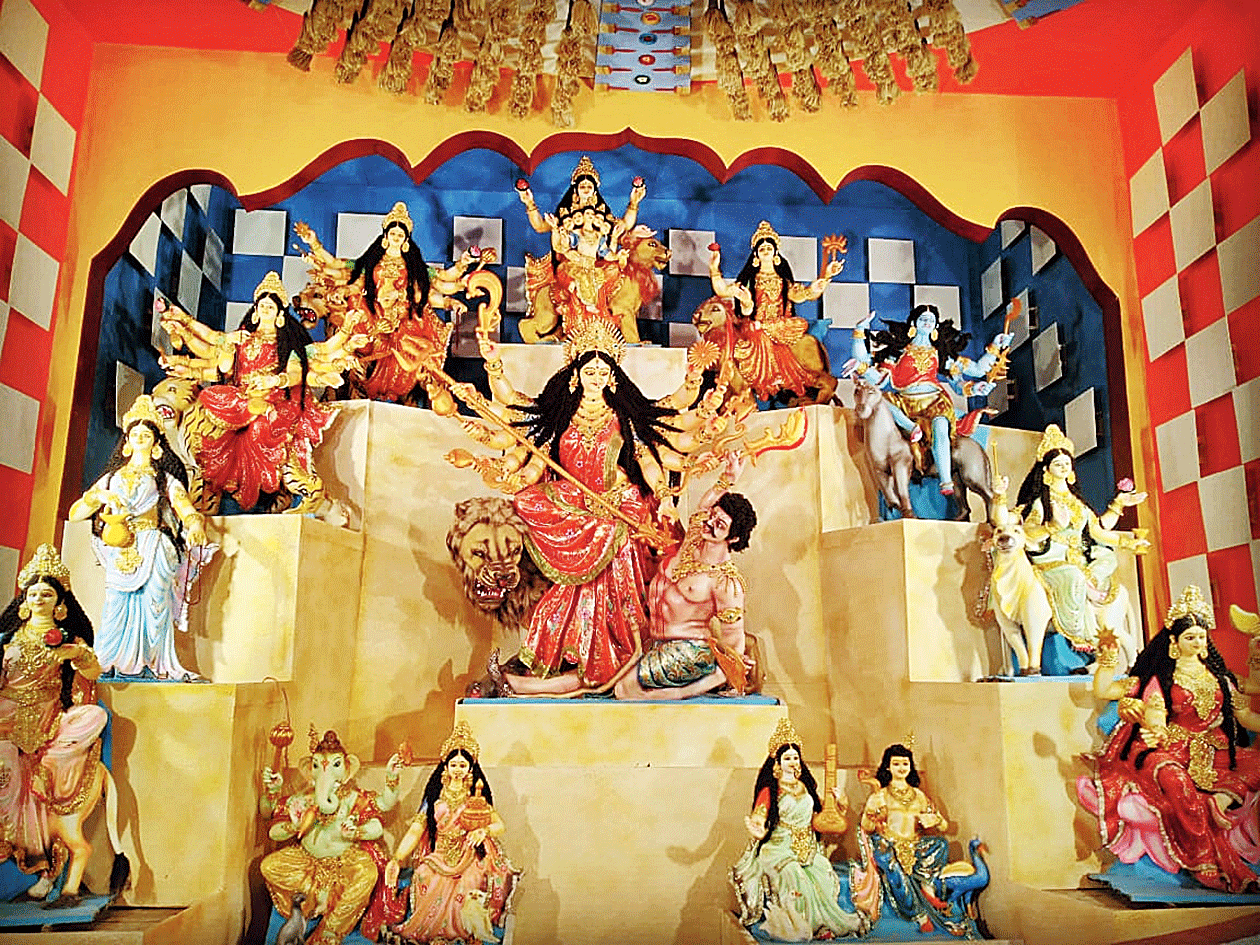 ---
---
Environment features in a big way in the Pujas of Dibrugarh this year.
The Theatrepara Malipatty Durga Puja, inaugurated on Thursday evening, has made its pandal from waste materials. The Puja has become a big crowd-puller over the past few years because of its themes.
"We are in our 39th year and our theme is Nav Durga avatar. Our idol is made up of eco-friendly materials. We have decorated out pandals with pictures of heroes of Assam and India," said Aman Chirania, a member of the Puja committee.
He said workers have been working on the pandal for the past month. "Every year, we try different themes. This year, we have made our pandal with waste materials and used paints which are not harmful," he added.
Another member of the committee said, "With the Bogibeel bridge opening last year, we are hoping that people from Dhemaji will come to see Pujas in Dibrugarh."
Most Puja pandals in and around Dibrugarh are theme-based.
The Marwaripatty Durga Puja, which is celebrating its platinum jubilee this year, has dreamland as its theme. Chief minister Sarbananda Sonowal inaugurated the Puja on Thursday. "Our idol is made of clay and eco-friendly items. People are appreciating our Puja," a member of the committee said.
The Jhalukpara Sarbajanin Durga Puja, which is in its 62nd year, has replicated Uttarakhand's Char Dham — Yamunotri, Gangotri, Kedarnath and Badrinath. Sonowal inaugurated this Puja too on Thursday.