Flood and erosion threatens Dibrugarh village
Families driven to shift to a safer place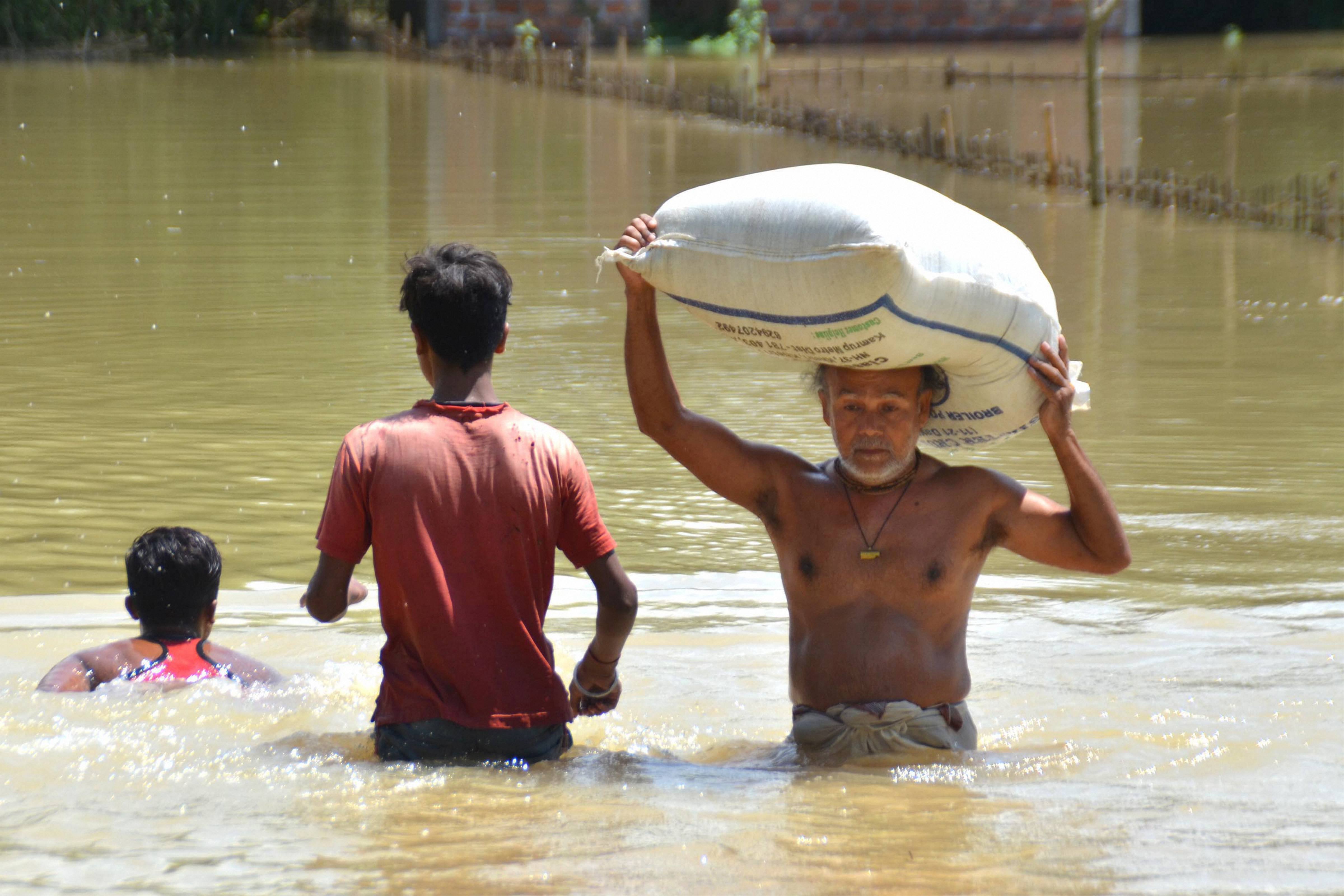 ---
---
Flood and erosion are threatening the very existence of Rongmola village under Chabua revenue circle in Assam's Dibrugarh district even as the villagers battle the Covid-19 pandemic.
The Brahmaputra and its annual floods have already engulfed a huge area of agricultural land and houses at Rongmola, located 5km from chief minister Sarbananda Sonowal's native village, Muluk Gaon. The 92 families of the village are living in fear and anxiety as the Covid-19 pandemic has already made life miserable and the first wave of floods this year has driven people to shift to a safer place.
Shyamal Das, a villager of Rongmola, said, "We are living in constant fear. Every year, our land is taken away by the hungry river. We lost a lot of land to erosion last year. The first wave of floods has inundated the entire village and brought miseries for us. Now, the people are living in a relief camp. They are, however, maintaining social distancing. We are already facing a hard time because of Covid-19 and battling for survival. We are not getting any government help. Every year flood ravages our village and we have to start from scratch. We are facing an uncertain future. The politicians use us as a vote bank during elections but don't address our problems after that."
Tengbari village under Chabua revenue circle is facing a similar fate. Every year, the village loses huge agriculture land to erosion.
A villager said, "Most of us are dependent on agriculture and the flood has affected our cropland. We are already battling coronavirus. We had expected many things from the BJP government but they have not done anything to stop the erosion, as a result of which we are losing our land."
Every year, Assam loses large tracts of land to erosion but the government has failed to solve the problem permanently.
Another villager of Tengbari said, "Despite repeated pleas, the government is doing nothing to solve the perennial problem of flood and erosion. We watch helplessly as flood damages our land and erosion eradicates it."