Coronavirus outbreak: Student body 'bans' tourists from entering district in Nagaland
The union urged the law enforcing authority to ensure strict compliance and vigilance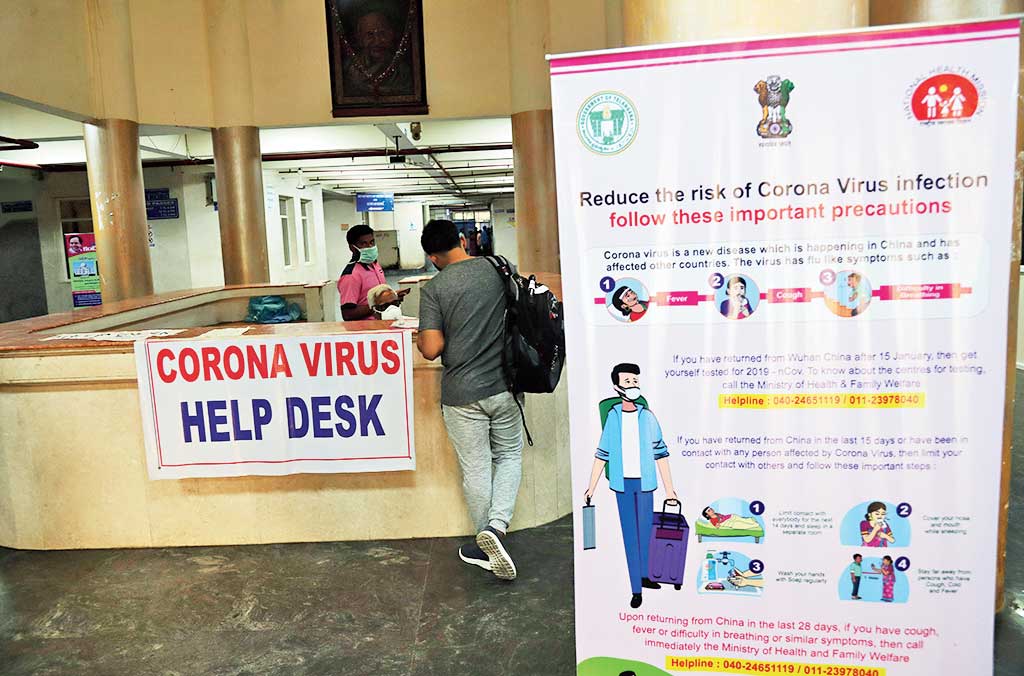 The union advised the public to avoid travelling to other districts/states/countries during this "critical situation".
AP
---
Dimapur
|
Published 12.03.20, 06:42 PM
|
---
The Konyak Students' Union has banned the entry of both foreign and domestic tourists into Mon district in view of the spread of coronavirus.
KSU president Bumang Phaiba and general secretary Phoe Konyak said in a release on Thursday that the decision to completely restrict entry of tourists in the district was taken at its emergency meeting held on Tuesday.
The union urged the law enforcing authority and the district administration to ensure strict compliance and vigilance. It called for ensuring public safety by screening tourists entering the district, especially ahead of the Aoleang Festival.
The union has also appealed to the state government to take preventive measures and all the medical staff of the district to be stationed at their respective posting places.
It advised the public to avoid travelling to other districts/states/countries during this "critical situation".
The Angami Youth Organisation also urged the state government to take all precautionary measures, including imposing restrictions on issuance of inner-line permits to foreign tourists from coronavirus-affected countries until such time the virus is fully contained. It sought mandatory screening of all passengers at the airport.
In a notice on Thursday, Dimapur deputy commissioner Anoop Khinchi directed the people to compulsorily use masks and hand sanitisers.
He also asked the salespersons, shopkeepers and others who come in contact with a large number of people to wear masks. All establishments must keep hand sanitisers available for their and public use, Khinchi said.
ENPO resolution: The Eastern Nagaland Peoples' Organisation (ENPO) resolved that the people of eastern Nagaland would not extend cooperation in any "national red-letter event" henceforth as there has been no indication of any interest by the government of India on its demand for a separate state. It decided to intensify and strengthen the statehood movement and form the Eastern Nagaland Youth Front.
The organisation, at its central executive council meeting, reiterated its support for an early, peaceful and long-lasting solution to the Naga imbroglio, a release said on Thursday. However, it said any solution that may appear to be detrimental to the peace and unity of the people of eastern Nagaland will be opposed.