Painter Sujit Das's idea cheers up kids & parents from the region
Online painting contest helps keep kids busy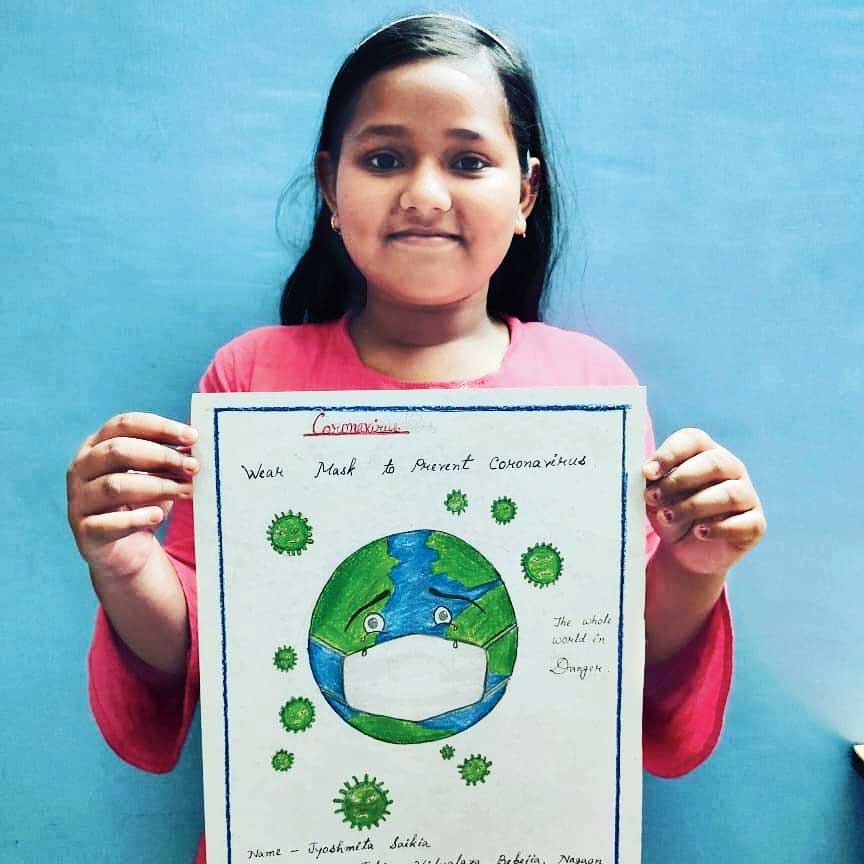 ---
|
Guwahati
|
Published 30.03.20, 10:45 PM
---
Prithvi's parents were a little worried about how to keep their playful 12-year-old indoors when a lockdown to break the chain of the Covid-19 pandemic was announced last week.
However, thanks to Sujit Das, folk artist and Guinness record holder who came up with the idea of holding online painting competitions among the state's schoolchildren, Prithvi and over 400 children like him were kept busy indoors last week. Das said he thought of the competition while trying to keep his son indoors.
Das is known for his popular Assamese comic series Rangmon and works on traditional manuscript painting of Assam.
He was recognised by Guinness World Records for painting a portrait of state icon Kalaguru Bishnu Prasad Rabha with a 28-foot-long painting brush weighing 22kg in 2012.
Das said, "The weeklong competition was possibly the biggest of its kind in the state. Altogether 442 school children participated and submitted 3,536 paintings. The idea was to keep children busy during the lockdown.."
Das posted the idea on social media on March 24, the day nationwide lockdown was declared.
"Immediately, many children and parents contacted me and we decided to go for it. The response was overwhelming. I held painting workshops with children on social media too," he said.
Niharika Chaliha, a teacher, said, "It was such a welcome step. We were trying to find ways to keep our kids indoors for a long time and then Das came up with this idea. My two kids also participated. They enjoyed it thoroughly and it helped to keep them indoors."
The competition, in which children from Nagaland and Tripura participated too, ended on Sunday night.
While the competition was open to all kinds of ideas, many kids painted their notion of coronavirus.
At least 12 competitors will be awarded.
Das is now thinking of taking the competition to the next level.
"I am planning a handicraft competition in which children will be asked to create toys using regular household items. I am also planning to take artists and sculptors from other parts of the country on board this time. They can also guide the children," he added.
The next online competition will begin on April 5.