Officials rake up relief row
People have so far contributed over Rs 89 crore to the Assam Arogya Nidhi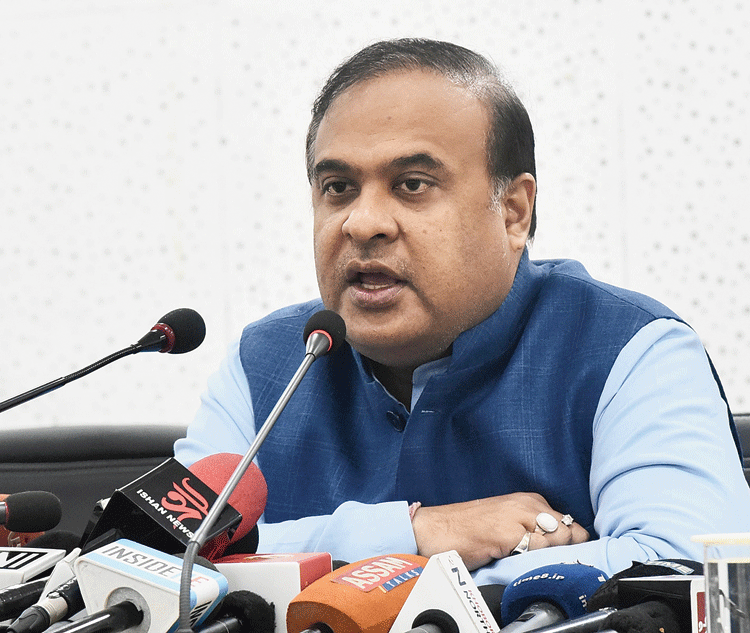 A letter to Himanta Biswa Sarma, signed by a member of Baksa FT enlists contributions of Rs 65,999 by 18 members and employees of various FTs in lower Assam
File picture
---
Guwahati
|
Published 11.04.20, 07:03 PM
|
---
A section of judicial officers and employees of foreigners tribunals (FTs) in Assam have raked up a row by donating to Assam Arogya Nidhi from their salaries with a rider that the funds may not be used for treatment of certain sections of Covid-19 patients.
A letter to Assam finance and health minister Himanta Biswa Sarma, signed by a member of Baksa FT, Kamalesh Kumar Gupta, enlists contributions of Rs 65,999 by 18 members and employees of various FTs in lower Assam's Baksa, Barpeta and Kamrup, Silchar in Barak Valley and Morigaon in central Assam.
The letter, purportedly sent on April 7 and leaked to the media on Saturday, concludes with an appeal: "Our only prayer is that the help may not be extended to the members of violators."
People have so far contributed over Rs 89 crore to the Assam Arogya Nidhi.
The appeal has apparently come in the wake of the fact that most of the novel coronavirus-affected in Assam (28 of 29) are returnees of a religious congregation held at Nizamuddin Markaz in Delhi last month.
It has also been revealed that some of the Nizamuddin returnees also took part in a congregation of about 100 people at a mosque here which has been declared a containment zone since Friday.
Three of those who attended the congregation have already been tested Covid-19 positive and some of the attendees are stated to be untraced so far for test and quarantine.
Gupta also took the opportunity to apprise the minister that the remuneration of the FT members have not increased since 2015 and, thus, they could not contribute a larger amount.
However, the appeal from a judicial officer, who is administered the oath to be apolitical and non-communal in his capacity, has stirred a hornet's nest among civil society.
"It is a condemnable appeal from a judicial officer. It is wrong to generalise and marginalise a whole community, whether deliberate or inadvertent, of a few people. In fact, the government should look into the matter take necessary action against the errant officials and employees because they don't deserve to hold such posts in the judiciary system of a democratic and secular country," working president of Goria, Moria, Deshi Jatiya Parishad Nurul Haque told The Telegraph.
"When the civil societies like us have already condemned the act and appealed to them to come forward for necessary treatment etc, it is observed that a section of people are trying to communalise and politicise this humanitarian crisis," he added.
When contacted, a top FT official here said it was a sheer violation of the model code of conduct of a judicial officer or an equivalent to pass such an appeal. "Gauhati High Court will certainly take note of the matter and initiate action against the errant officials/staff. The state government also has the power to take action against such officials," he said.
Efforts to contact Gupta proved futile.