Oldest masjid in Guwahati asks all to opt for home namaz
Burha Jame Masjid general secretary said only 3 officials of the mosque will offer their rituals and namaz on Friday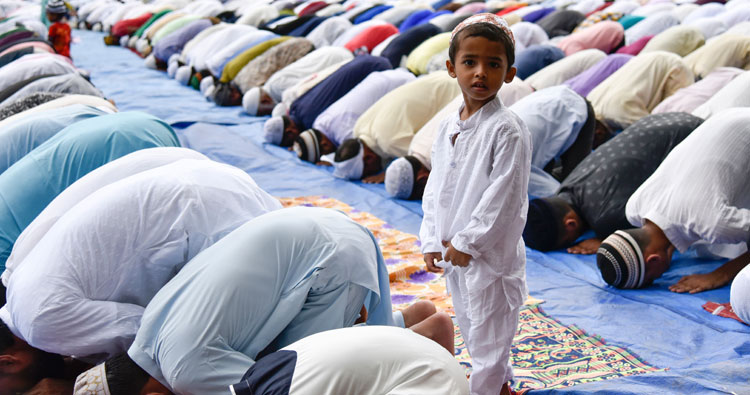 Earlier, the mosque committee had appealed all Muslim community people not to come to Burha Masjid to perform the Jumma namaz but to perform it at a nearby mosque with all the necessary precautions.
(Shutterstock)
---
Guwahati
|
Published 02.04.20, 08:47 PM
|
---
Burha Jame Masjid, one of the oldest mosques in the city, will close from Friday after the masjid committee urged the faithful to offer namaz (prayers) at home to check the spread of Covid-19 in Assam. The Friday prayers are usually offered in a group.
The development comes after 20 people from the state tested positive for novel coronavirus after attending a religious congregation in New Delhi's Nizamuddin last month.
Last Friday, many reached Burha Jame Masjid to offer prayers.
Nizamul Haque, general secretary of the mosque, told The Telegraph, "It's very important to follow the lockdown regulations as virus is spreading. Therefore, we have decided to shut the mosque for the people. Only three officials will conduct the namaz on Friday."
Earlier, the masjid committee had appealed to the people not to come to the mosque to offer Friday prayers but at a nearby mosque with all necessary precautions. This time, it appealed to all to follow the lockdown religiously.
All India United Democratic Front (AIUDF) chief and Dhubri MP Maulana Badruddin Ajmal too appealed to all Muslims in Assam to stay home so that nobody can point fingers at the community for the actions of a few people. "Muslims should stop venturing out without any valid reason and should stay indoors during the lockdown period, not for themselves but for the entire society," he said.
Ajmal said people should pray in their houses till the lockdown ends or till the spread of the virus was arrested.
"Police and civil administration have been pointing out that some people, particularly Muslims, are coming out on the streets without any reason. We must stop this and eradicate the risk of this disease by cooperating with one another."
All Assam Minority Students' Union (AAMSU) leader Azizur Rahman said precautions need to be taken during this period. Any person, who feels they might be having coronavirus symptoms, should immediately reach the nearest health office and get themselves checked, he said. He appealed to everybody to remain calm and stay indoors.
Already, 108 temples in Assam, including the Kamakhya temple atop Nilachal hills here, have shut their gates to pilgrims and devotees as a precaution against the spread of Covid-19.