Actor lends help to bamboo artisans from Tripura
Initiative backed by Manoj Bajpayee provides livelihood to youths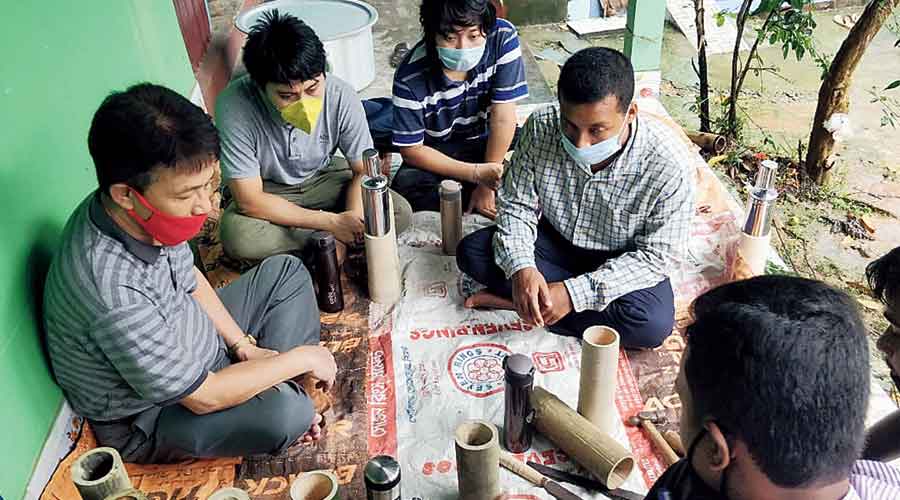 ---
|
Guwahati
|
Published 24.09.20, 01:25 AM
---
Actor Manoj Bajpayee, who had highlighted the plight of migrant workers during the coronavirus-induced lockdown, has now extended technical and financial support to artisans from Tripura villages engaged in making bamboo water bottles through an organisation he is actively involved with.
Bajpayee in an Instagram post on World Bamboo Day on September 18 announced that a fifth livelihood project under the Shramik Sammaan initiative "is taking shape" at Lembuchera village in Tripura's West district, around 10km from state capital Agartala.
Tripura's bamboo bottles had first hit the headlines when actor Raveena Tandon had placed an order for a bottle in June and backed the initiative for providing livelihood options to locals on Twitter.
Bajpayee said a group of 20 people are being trained in making "trendy eco-friendly water bottles from bamboo which is found in plenty in the state" and that the proposed unit could boost their economic condition by creating additional employment opportunities.
Shramik Sammaan, an initiative to generate livelihood and employment for migrant worker friends, has tied up with an Agartala-based organisation Youth For Integration.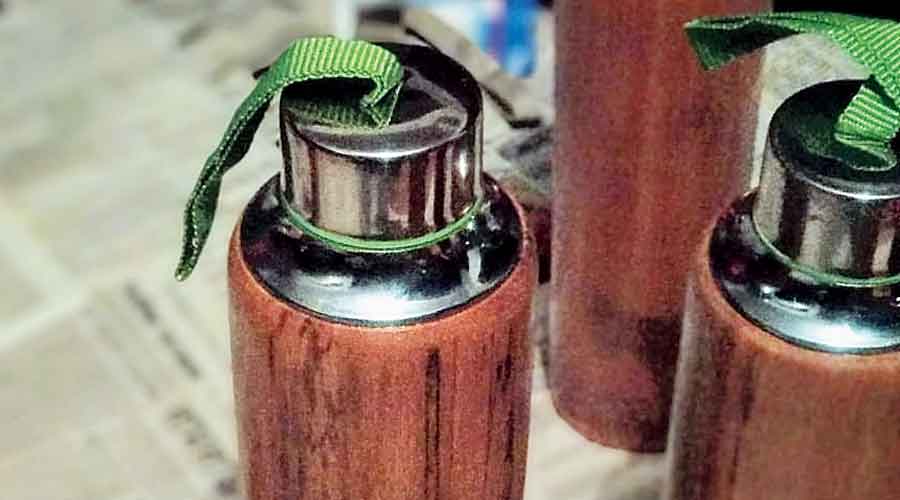 Working with the weaker sections, the YFI will mentor the project and help in marketing the "uber cool accessory", Bajpayee said, urging all to donate for this project for the tribal artisans from Tripura.
YFI president Bibhuti Debbarma told The Telegraph that they have already completed the initial training of 30 boys and girls from Lembuchera. The next batch will be from Barmura Hills, an hour's drive from Agartala, whose training will start in October under a team from Shramik Samman.
Shramik Sammaan will be supporting 75 livelihood projects across the country within a year, the move reflecting Bajpayee's deep "gaon" (village) connection, Debbarma said. He said they will require around Rs 60,000 to train a group of 30 youths for 10 days, including providing them equipment.
He also said they have received two orders for 100 bottles from Assam, of which they have delivered 45, and another for four bottles from Kanpur.
"We are very grateful to Manoj ji for supporting us. It is a dream come true. We hope more celebrities become part of such livelihood projects. From what I could gather Manoj ji is very attached to his native village in Bihar. He knows the plight of migrants and weaker sections, so he is trying to help in his own way. His gaon connection is very strong. It is also a huge boost to the vocal for local initiative," Debbarma said.
Bajpayee has been in the news for bringing the focus back on the lakhs of migrants walking home during the lockdown through a Bhojpuri rap, Bambai Main Ka Ba, which he has sung and performed. The video has garnered over 5.6 million views on YouTube since its release two weeks back.
Debbarma also thanked the Forest Research Centre for Livelihood Extension, Agartala, a central government agency where the training is being held and its director Pawan Kaushik for being actively involved in training and promoting bamboo-based products, including the bottles that cost Rs 600 per piece.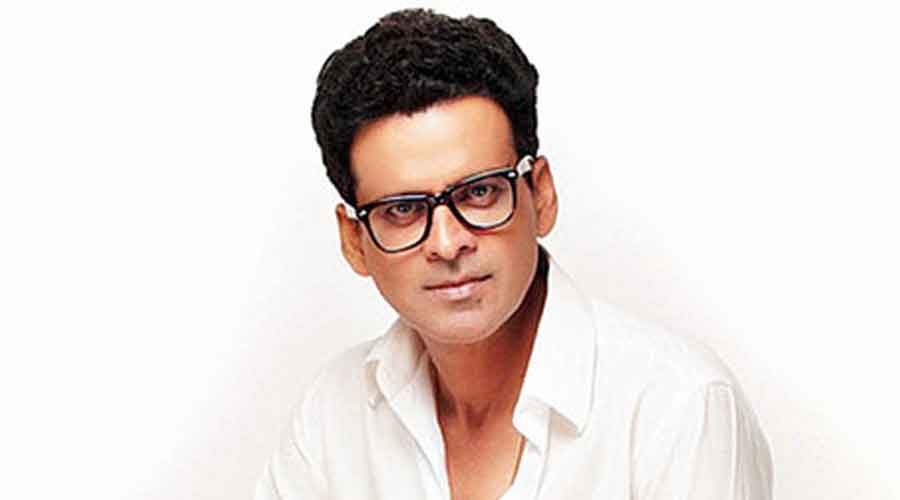 The Tripura government is betting big on the bamboo industry to promote livelihood options through the Tripura Rehabilitation Plantation Corporation (TRPC) involving bamboo products such as furniture, bottles, straw and jewellery.
The latest addition is bamboo cookies, which was launched on World Bamboo Day by Tripura chief minister Biplab Kumar Deb. Made from muli bamboo, the cookies are "delicious, nutritious and beneficial" for those having diabetes and cancer, Deb said.
Bamboo shoot is also very popular in the Northeast because of its taste and health benefits.
Besides TRPC, Japan International Cooperation Agency (Jica) and Indo-German Development Cooperation are also promoting bamboo cultivation and products in Tripura, which is working on adding about 15,000 hectares under bamboo cultivation.
As many 21 species of bamboo are found in Tripura.
Demand for bamboo bottles shot up after prices soared in exporting countries such as China, Vietnam, Myanmar and Japan, sources said, adding there are enquiries from metro cities and also from the US and European countries.
"We need to build capacity and produce quality products to cash in on the demand. Each bottle now costs Rs 600 and an expert artisan can churn out six bottles a day," Debbarma said.