Dust major factor for pollution in Guwahati
Lockdown has no impact: PCBA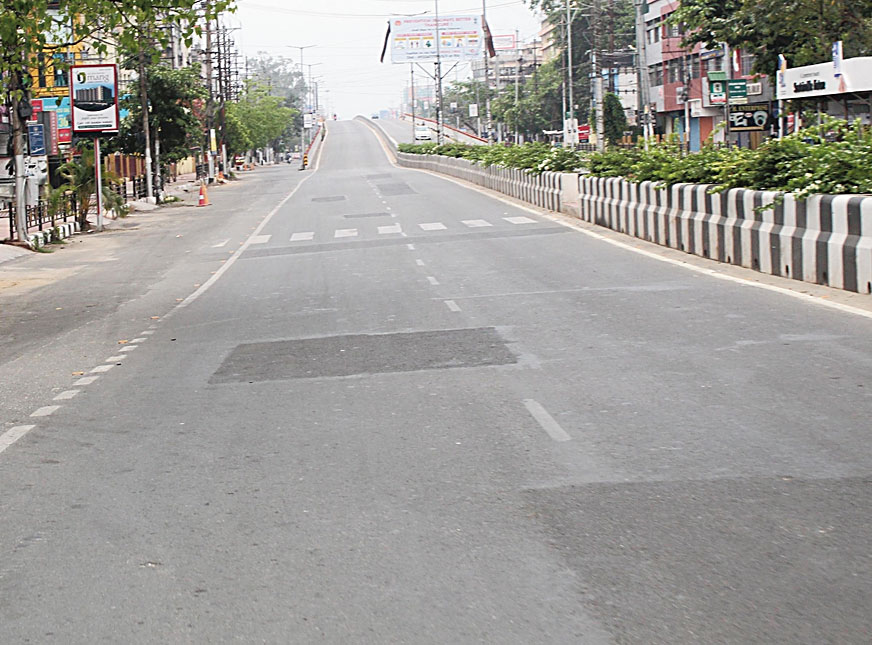 ---
|
Guwahati
|
Published 03.05.20, 11:10 PM
---
Pre-monsoon showers have improved air quality in Guwahati, but there has been no impact of over a month's lockdown on the city's air. The Pollution Control Board Assam (PCBA) has attributed dust as a major factor responsible for pollution in the city.
The daily average air quality in the city has almost been in the "good" category over the past month.
According to PCBA data, air quality index (AQI) was in "good" category in the 16 days, "moderate" in nine days and "poor" in five days during April.
The city's air quality had dipped to "moderate" category in January, February and March, according to the data of PCBA.
An AQI between 0-50 is considered "good", 51-100 "satisfactory", 101-200 "moderate", 201-300 "poor", 301-400 "very poor" and 401-500 "severe". Above 500 AQI is "severe-plus emergency" category.
Prolonged exposure to "moderate" air quality can lead to breathing discomfort in people with lung ailments, heart disease besides children and older adults.
Altogether there are six AQI monitoring centres in Guwahati.
Out of six, four air quality monitoring centres recorded the PM10 level higher than 150 micrograms per cubic metre (µg/m3) in March. The average AQI in terms of PM10 pollutants at the PCBA building in Bamunimaidam was 153 (µg/m3).
PCBA chairman Y. Suryanarayana, told The Telegraph the variation in AQI values is primarily due to variation in PM10 values. "But due to rain since mid-April, the pollution has reduced as rain helps bring down the AQI level. But, the lockdown has not contributed to the air pollution reduction," he said.
He said the attributes of PM10 are seasonal weather characteristics.
Suryanarayana said it has been caused by prolonged dryness, local physiographic and meteorological conditions, vast sandy banks of the Brahmaputra, dust generated through hill cutting, road dust and windblown dust, increased infrastructure development and construction activities, vehicular congestion/traffic activities.
"In Assam, during dry season (November to April) the dust concentration (PM10 concentration) in ambient air remains higher than the permissible limit but reduces once monsoon starts (from May to October)," Suryanarayana said.
He said the steps taken by the board to control air pollution in the state as well in Guwahati. These are:
Strengthening of air quality-monitoring network in the state
Public awareness through dissemination of AQI
Through website and other media, involvement of schools and academic institutions in awareness programme