Cheer for Guwahati football fans
On the Calcutta fixture, Stimac said the team was excited to play in front of a packed crowd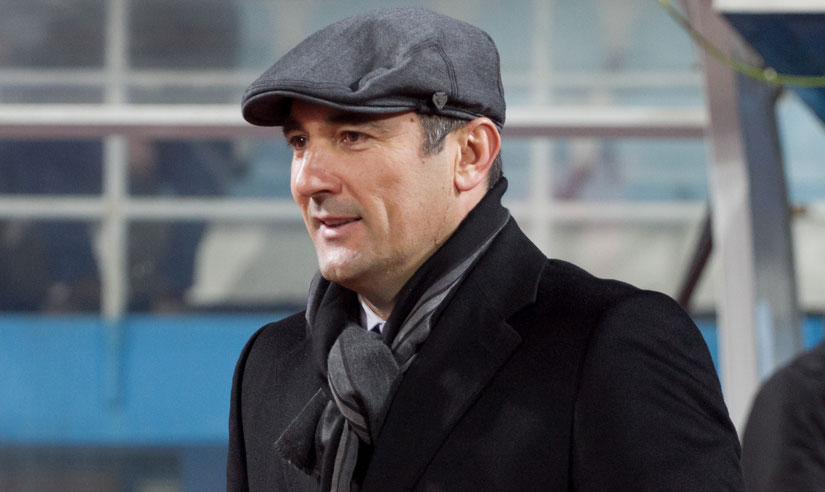 ---
|
Guwahati
|
Published 08.10.19, 06:43 PM
---
The Indian football team has chosen the city as the venue for its nine-day preparatory camp to express gratitude to Guwahati fans for their tireless support against Oman in the Fifa World Cup Qatar 2022 and AFC Asian Cup China 2023 qualifiers played here on September 5.
Head coach Igor Stimac said, "We were very welcome here for the Oman game, we felt very good. Everything was provided perfectly to us, the practice pitch is very good, the main ground pitch is fantastic. We wanted to come back to show our gratitude for the local fans who supported us all through the match."
Guwahati fans will not only get the opportunity to watch their favourite stars during their practice sessions at Indira Gandhi Stadium but also get a chance to witness a friendly between the team and NorthEast United FC at the same venue on Wednesday.
Having held Asian champions Qatar to a goalless draw at Doha on September 10, the India team has been camping here for nine days since October 4, preparing for their next fixture against Bangladesh in Calcutta on October 15. "We have started training since yesterday (Monday). Will have 11 training sessions and a friendly match against NorthEast United," the Croat manager said.
About the friendly fixture, in which Stimac will be in the opponent dugout of his home town friend Robert Jarni, the head coach of NUFC, Stimac said, "I have never faced him as coach. It will be a great pleasure. He's a great coach and was a fantastic player....It will be a very competitive match. It will be a change for my players to prove themselves and win a place in the team for Bangladesh match."
The friendly match could also be an opportunity to see Ghanaian star Asamoah Gyan, the latest signing of NUFC and one of the most high profile signings of the Indian Super League this season, in action. The other new overseas signings of NUFC are Uruguayan forward Martin Chaves, Argentine forward Maximiliano Barreiro and Dutch centre-back Kai Heerings. Uruguayan midfielder Federico Gallego, Greek midfielder Panagiotis Triadis, Croatian stopper Mislav Komorski and Colombian midfielder Jose David Leudo have been retained from the previous season's squad.
The match will be played from 7.30pm and it will be free for spectators.
On the Calcutta fixture, Stimac said the team was excited to play in front of a packed crowd.
"It's the Mecca of Indian football. I can see the excitement among players in the dressing room talking about going back to Calcutta, playing in front of the packed stadium. Probably there will be 60,000 to 65,000 people," he said.