Campaign against drug abuse
Several cases of drug abuse were reported from East Siang district and reportedly, most of the drugs were from Assam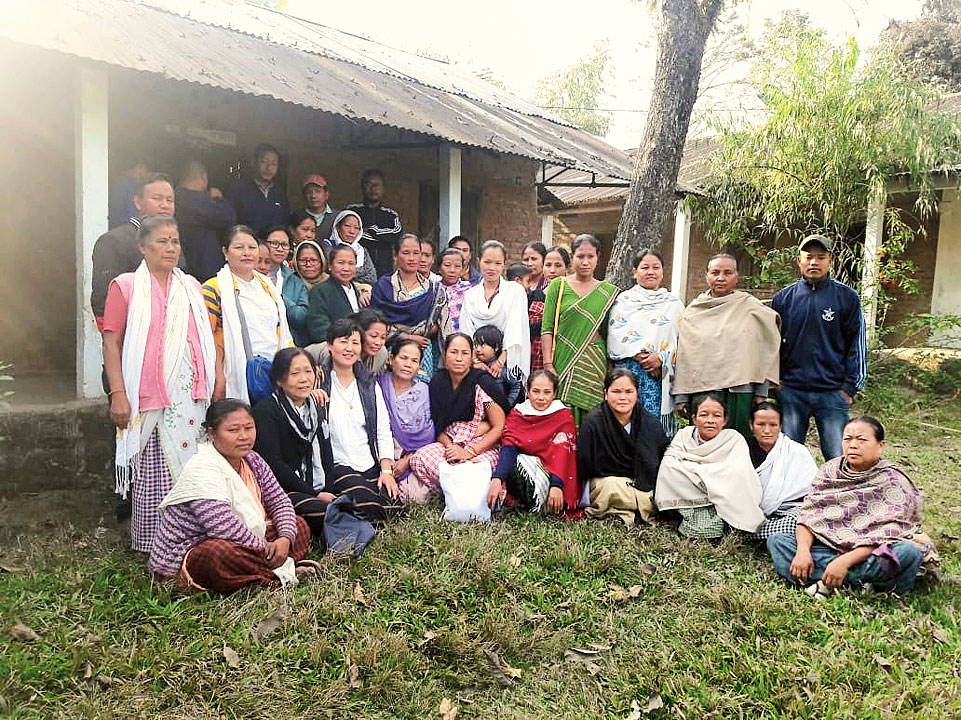 Participants in the awarness campaign
Picture by Maksam Tayeng
---
Pasighat
|
Published 25.12.19, 09:54 PM
|
---
Women Against Social Evils, an NGO, conducted an awareness campaign and coordination meeting at Torajan village under Dhemaji district of Assam on Sunday to fight unitedly against drug trafficking/abuse along the borders of Arunachal Pradesh and Assam.
According to reports, several cases of drug abuse were reported from East Siang district and reportedly, most of the drugs were from Assam.
Appreciating the work of the organisation in fighting against drug abuse, the youth and women folk of Torajan village invited them to the area.
The organisation apprised the villagers about the Narcotic Drugs and Psychotropic Substances Act, and appealed for a coordinated fight against drugs.
Many youths, women and affected family members from Torajan spoke about the ill effects of drug abuse on society in general and the family in particular, said the general secretary of the organisation, Joya Tasung Moyong.
It was decided to form a unit of the organisation at Torajan to check the entry of unknown persons into the Torajan village after a certain time in the night, to form an advisory body and share information between the unit and the organisation.
The organisation now has four units in Assam, including Leku, Jelom, Jonai and Torajan unit, sources said.