River threatens Buddhist monastery in Assam
Every year, Buridihing river inches closer to Namphake village and it is now a few metres from the monastery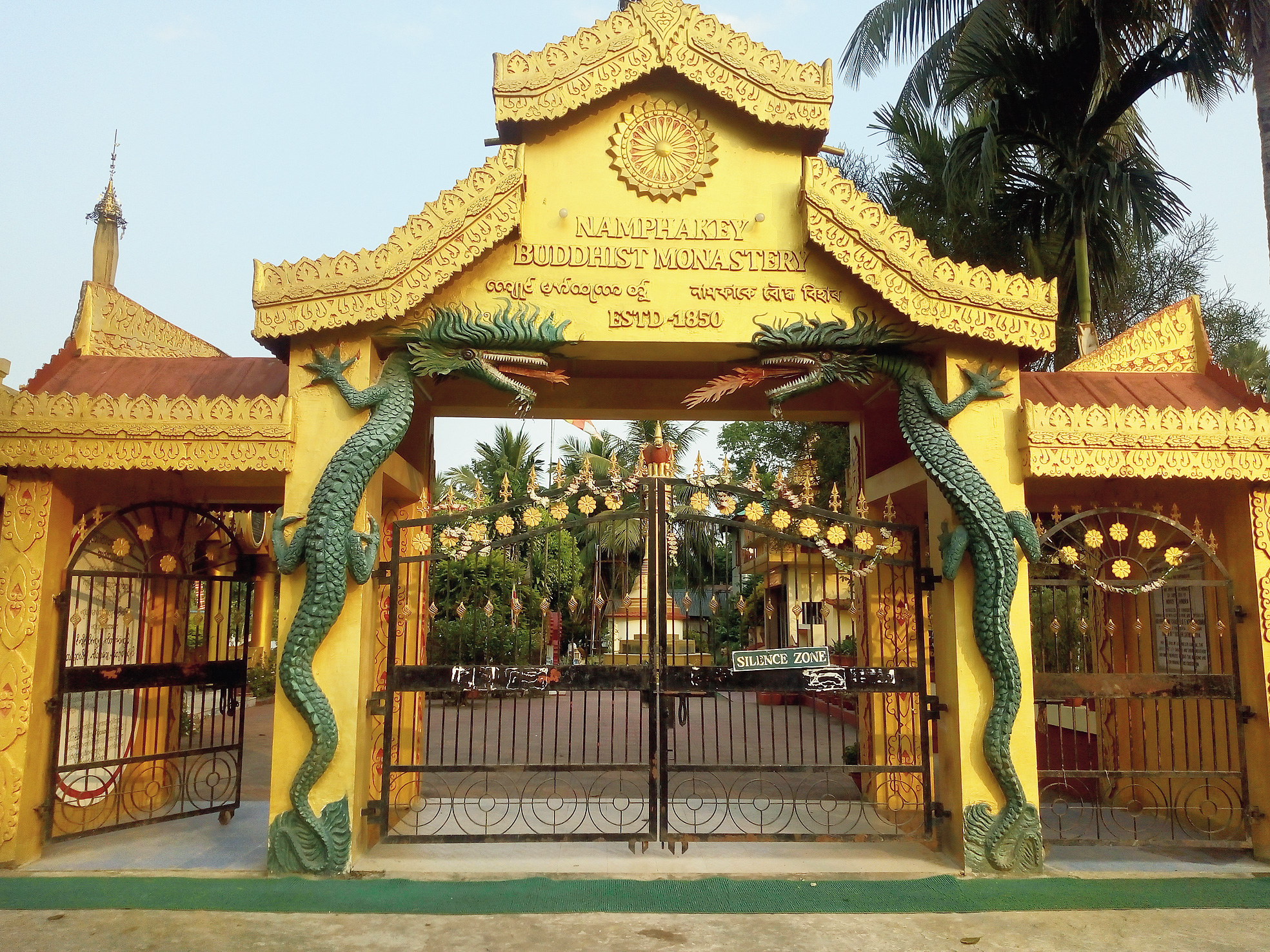 ---
---
The Buddhist monastery at Namphake village in Naharkatia is on the brink of being washed away by the Buridihing in Assam's Dibrugarh district. The river, which has eroded large swathes of land, is barely a few metres away from the monastery now.
Established in 1850, this is one of the oldest Buddhist monasteries in Upper Assam and regarded as a sacred shrine by Buddhists residing in the state. Every year domestic and foreign tourists come to the village to visit the monastery. Thai tourists come to the village every year.
"Due to constant erosion, our monastery is facing the danger of being gobbled up. The village has lost vast stretches of land and many people have been shifted elsewhere," Aiseng meng Wingkon, the headman of Namphake, said.
In 1775, the Tai-phake people migrated to Assam from Myanmar and settled at Nongtai in Arunachal Pradesh. Later some of them decided to remain here.
Wingkon said: "To save the village and the monastery from being wiped out, we need a complete anti-erosion measure. We live in constant fear during floods when the Buridihing swells and its water flows above the danger mark."
Namphake village has a population of 600 and is 6km from Naharkatia. It is the largest village inhabited by the Tai-phake community in Assam. There are nine Tai-phake villages in Assam with a total population of 1,775. All of them are Buddhists and speak a dialect similar to the Thai language. They still follow the traditions, customs and dress code of the Tai race.
Ajanta Gohain, another villager, said: "Every year, the river inches closer to our village. We have urged the department concerned. They did some work, but that is not enough to stop erosion which poses a serious threat to our people during monsoon."
They have urged the government to take immediate measures to check erosion.
Namphake village has great tourism potential and every year there is high tourist footfall. It has developed as an eco-tourism spot with homestay facilities.