Assembly quota plea binned, claims Bhaichung Bhutia
Chief minister Pawan Chamling is keeping quiet about Centre's rejection, says Hamro Sikkim Party chief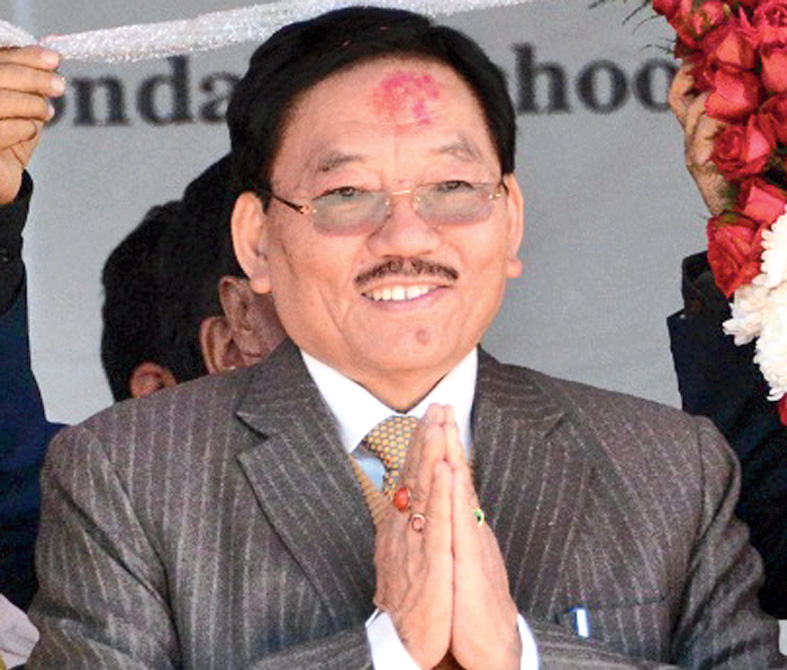 Pawan Chamling
Telegraph picture
---
Gangtok
|
Published 10.02.19, 08:36 PM
|
---
Hamro Sikkim Party working president Bhaichung Bhutia on Sunday accused chief minister Pawan Chamling of not making public the Union government's rejection of the latter's proposal to increase the strength of Assembly from 32 to 40 in order to reserve seats for Limbus and Tamangs.
Bhutia also alleged that Chamling had sought quota for the two communities on the basis of their tribal status which had been granted in 2003, and not under Article 371F of the Constitution, which provides special status to Sikkim following its merger with India in 1975.
"A month back, the MHA (Ministry of Home Affairs) of the government of India had sent a letter to the Sikkim government stating the 40-seat formula of Mr Chamling had not been accepted and asked for a fresh proposal for reservation of seats for the Limbus and Tamangs in the Assembly. Why is Chamling not placing the letter in the public domain? What is the next formula of the government?" Bhutia asked at a news conference.
Despite gaining tribal status, the Limbus and Tamangs are yet to get reservation in the Assembly as mandated by Article 332 of the Constitution. The state government has been pleading with the Centre to increase the strength of the Assembly from 32 to 40, and reserve five seats for the two communities.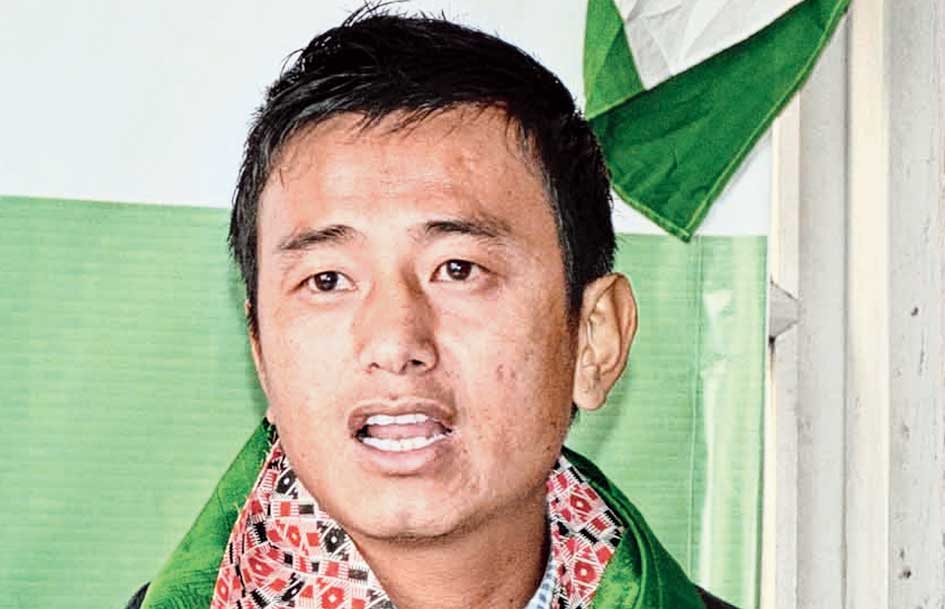 Bhutia said Chamling in public said seats should be reserved for the Limbus and Tamangs on the basis of their communities, but in reality, he had sought quota on the basis of their tribal status..
A HSP leader explained that seats for the Limbus and Tamangs should be reserved as per the provision of Article 371F as in the case of the Bhutias and Lepchas. Twelve out of the 32 seats are reserved for Bhutias and Lepchas, who are also tribals and constitute less than 20 per cent of the state's population. As per constitutional provisions, the total number of seats for STs should be in proportion to the population.
Bhutias and Lepchas have more seats in the Assembly disproportionate to the population because under Article 371F, Sikkim enjoys special status and rules elsewhere in the country are not applicable to the Himalayan state.
SDF spokesman K.T. Gyaltsen said he was not aware of any letter from the Centre. With regard to the HSP's other contention, Gyaltsen said: "Under the constitution, there is no provision for reservation of seats in Assembly on the basis of community. The law provides for reservation of seats for the tribals and Scheduled Castes, which is why we are seeking reservation for the Limbus and Tamangs."