Assam to cull 10,000 pigs to curb ASF
African swine fever has claimed nearly 18,000 animals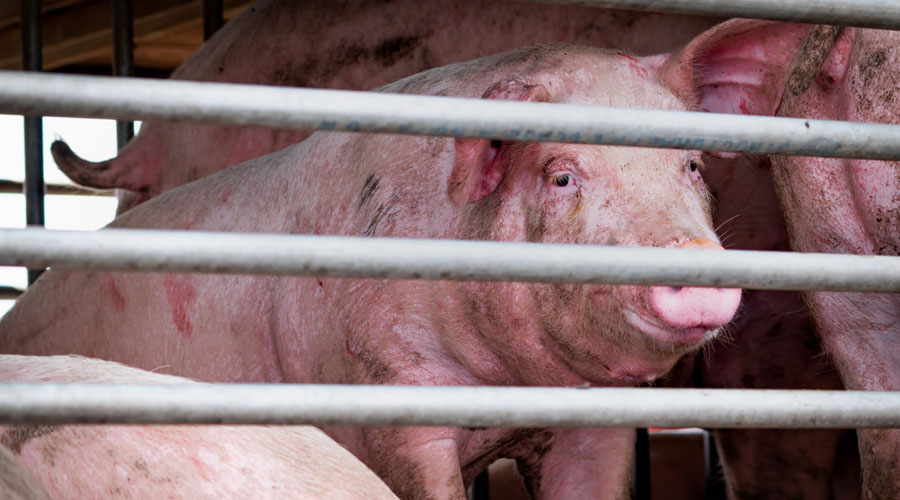 African swine fever, a severe viral disease affecting domestic and wild pigs, does not affect humans.
Shutterstock
---
Guwahati
|
Published 31.08.20, 01:11 AM
|
---
The Assam government will cull about 10,000 pigs from the first week of September to check the spread of African swine fever (ASF).
 The contagious and fatal disease has claimed nearly 18,000 pigs since it was first detected in May.
African swine fever, a severe viral disease affecting domestic and wild pigs, does not affect humans.
However, like the novel coronavirus, there is no vaccine as of now to check the spread of ASF.
It was first detected in Kenya in 1907. ASF is different from swine flu which also affects humans.
Veterinary department officials said they have no option but to continue culling in the 29 identified containment zones located in 14 districts to "save the thriving piggery" sector of the state which has the highest pig population in the country.
Pig farmers will be paid between Rs 2,200 and Rs 15,000 depending on the weight of the culled pigs.
The pig population in the affected districts is around 14 lakh while the total pig population in the 33 districts is estimated to be over 20 lakh, the officials said.
Assam had on April 25 banned trade in pigs and pork and the movement of people associated with pig rearing/farms.
A containment zone has been demarcated within a radius of 1km of the affected area but a radius of 10km from the affected area is under surveillance.
The entire culling exercise in the containment zones is expected to take a week.
"We could have carried out the operation in May but could not do so because of the floods. We need land to bury the carcasses which was not possible because most of the affected areas were submerged.
"Now that the floodwaters have subsided in these areas we need to go for immediate culling. An estimated 10,000 pigs will be culled and owners will be paid as per their weight," an official said.
Culling will be followed by complete sanitisation of the affected areas. If there is no infection, pig farmers in these areas can be back in business after four months.
"There will be no rearing of pigs for three months after culling. After this, we will go for limited rearing to see if the disease has been controlled. If there is no death for two weeks we will relax the ban in the affected areas.
"If the ASF prevalence continues, we will have to resume the entire process of disinfecting and sanitising the infected areas. If not, pig farmers can resume normal activities after four months," an official said.
The Assam government had last month opposed the Centre's decision to transport pigs from Punjab and Haryana to the Northeast because such a move, officials said, was fraught with danger as it will not only fan the spread of ASF but also Covid-19 (through drivers and vehicle staff).
Punjab and Haryana do not have the market to consume the pork they produce. Therefore, these states have been supplying pigs to the Northeast where pork is a staple for many.
The piggery market of the northeastern states is worth Rs 7,500 crore annually. A kilo of pork is sold for Rs 300 here.
Officials said that they are also contemplating to help the affected farmers who have collectively lost 18,000 pigs so that they can resume their business. The most likely option is to provide them with live pigs.
ASF has affected pigs in Dhemaji, Sivasagar, Biswanath, Lakhimpur, Dibrugarh, Kamrup (metro), Jorhat, Golaghat, Nagaon, Majuli, Morigaon, Karbi Anglong, West Karbi Anglong and Sonitpur districts of Assam so far.