Assam: Prafulla Mahanta not to campaign for AGP to protest alliance with BJP
Mahanta described the AGP's decision to return to the BJP-led alliance as "undemocratic"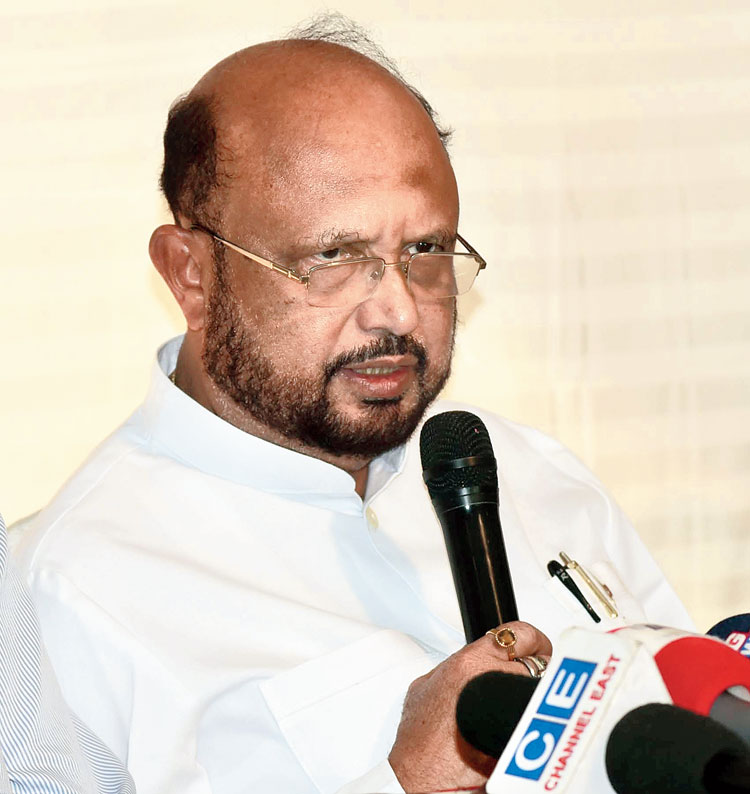 ---
|
Guwahati
|
Published 14.03.19, 06:05 PM
---
Former chief minister and AGP legislator Prafulla Kumar Mahanta on Thursday said he would not campaign for the party during the Lok Sabha polls to protest against its decision to ally with the BJP.
Mahanta described the AGP's decision to return to the BJP-led alliance in the state as "undemocratic".
"It was not a collective decision of the party but taken by four to five leaders for the sake of power," he said. "Usually such major decisions are taken in the general body meeting of the party, which was not done in this case," he added.
The AGP had walked out of its alliance with the BJP in January over the latter's firm stand to push ahead with the Citizenship (Amendment) Bill, 2019, in Parliament with three of its ministers, Atul Bora, Keshab Mahanta and Phani Bhushan Choudhury, resigning from the state government.
The AGP, however, on Tuesday night decided to return to the NDA fold and contest the Lok Sabha elections in alliance with the BJP.
The three AGP ministers took charge of their old departments on Wednesday after chief minister Sarbananda Sonowal, who had not accepted their resignation letters, invited them to join the government.
Mahanta said attempts are being made in the party to sideline him. "I was not even informed about the decision to renew the alliance with BJP. I came to know about it through the media," he said.
Mahanta said rumours were being spread by vested interests that he would be made governor of Mizoram and his wife Jayashree Goswami Mahanta will be given a ticket to contest the Lok Sabha polls or nominated to Rajya Sabha by the BJP, as a "political conspiracy" to discredit him.
He said there cannot be any justification for the AGP to renew the alliance since the BJP had made it amply clear that it would table the bill in Parliament again if it retains power at the Centre.
"If the bill is enacted, the Assam Accord will be violated and the sacrifices of 855 martyrs of the Assam Agitation will go in vain," he said.
"I am opposed to this alliance as the AGP, a regional party, should have contested the Lok Sabha polls alone with the aim to keep its regional character intact. It would have also strengthened its prospects for winning the Assembly elections in 2021," Mahanta said.
He appealed to the AGP members not to allow the party to run according to the whims and fancies of a handful of leaders. "The party should have internal democracy and should not compromise on regionalism," he said.
Asked about his course of action, Mahanta said, "Our party workers will decide the course of action."