Assam has lowest teledensity in Northeast: Official data
It is the number of telephone connections per 100 individuals and it reflects the penetration of telecom services among the population of an area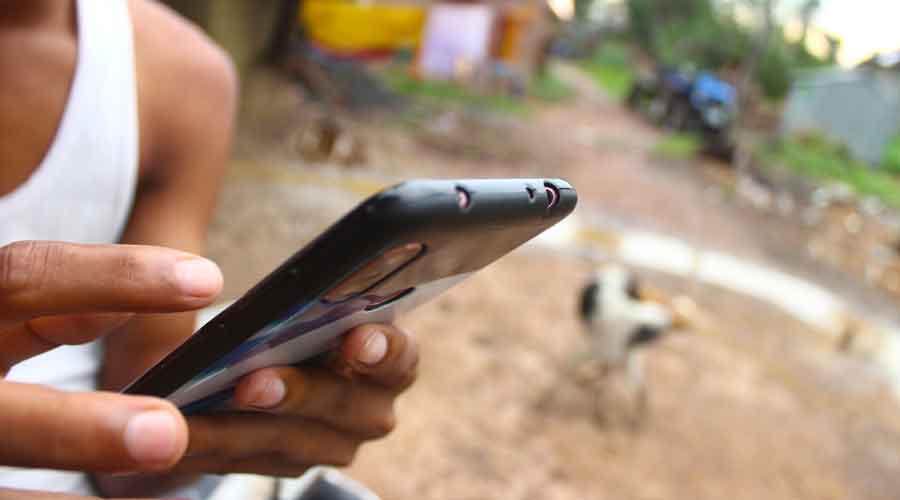 Representational image.
Shutterstock
---
Guwahati
|
Published 05.02.22, 02:09 AM
|
---
Assam has the lowest teledensity in the Northeast, followed by Meghalaya and Nagaland, according to official data.
Assam's teledensity stood at 71.75 (wireline plus wireless)  per 100 persons of which 71.29 is wireless as on June 2021.
Similarly the overall teledensity figure for Meghalaya stood at 75.06 of which 74.22 was wireless  and that of Nagaland 75.46 (wireline+ wireless) and 74.95 (wireless).
Teledensity is the number of telephone connections per 100 individuals and it reflects the penetration of telecom services among the population of an area.
 A higher teledensity along with good roads are considered important for the rapid development of an area.    
The official teledensity data, tabled by D. Chauhan, the Union minister of  state for communications, in the Lok Sabha on February 2, also reflected an increase in the overall teledensity of these three states compared to June 2018 when the overall figures stood at 63.52 for Assam, 73.12 for Meghalaya and 65.38 for Nagaland. 
The official data also conveyed that Sikkim had the highest teledensity in the region at 142.49 (wireless plus wireline) of which 141.7 was wireless, followed by Mizoram at 117.58 (overall) and 116.05 (wireless), Arunachal Pradesh  89.66 (overall) and 88.55 (wireless), Tripura (overall 78.93) and  78.16 (wireless) and Manipur 77.22 (overall)  and 76.45 (wireless).
Like Assam, Nagaland, Meghalaya, the overall teledensity Sikkim and Mizoram teledensity have also increased since June 2018.  
However, there has been a fall in the overall wireless and wireline teledensity of Arunachal Pradesh (100.43), poll-bound Manipur (81.36) and Tripura (82.98) compared to June  2018.
Sources in the telecom sector  told The Telegraph that the telecom infrastructure in the region has been growing  but teledensity could take a hit for multiple reasons.
These could be because of the rise in tariff, more use of WiFi  and Covid-induced lockdown.
"Subscribers may give up landline or additional mobile connections (SIM) due to rising tariff or less or no income because of the pandemic-induced lockdown or loss of income because of less economic activities. These factors could affect teledensity,"one of them said.
Another telecom sector source said that there has been rise in use of Wifi or broadband service.
"Subscribers may have given up additional Mobile connections to avail Wifi connections which can be used in group. Lockdown/work from home may have seen subscribers opt for wifi connection to cut down on expenses," he said.