Assam government to launch a Tea Mission to ensure the state's predominance globally
Himanta Biswa Sarma said the mission would provide incentives to the production of orthodox tea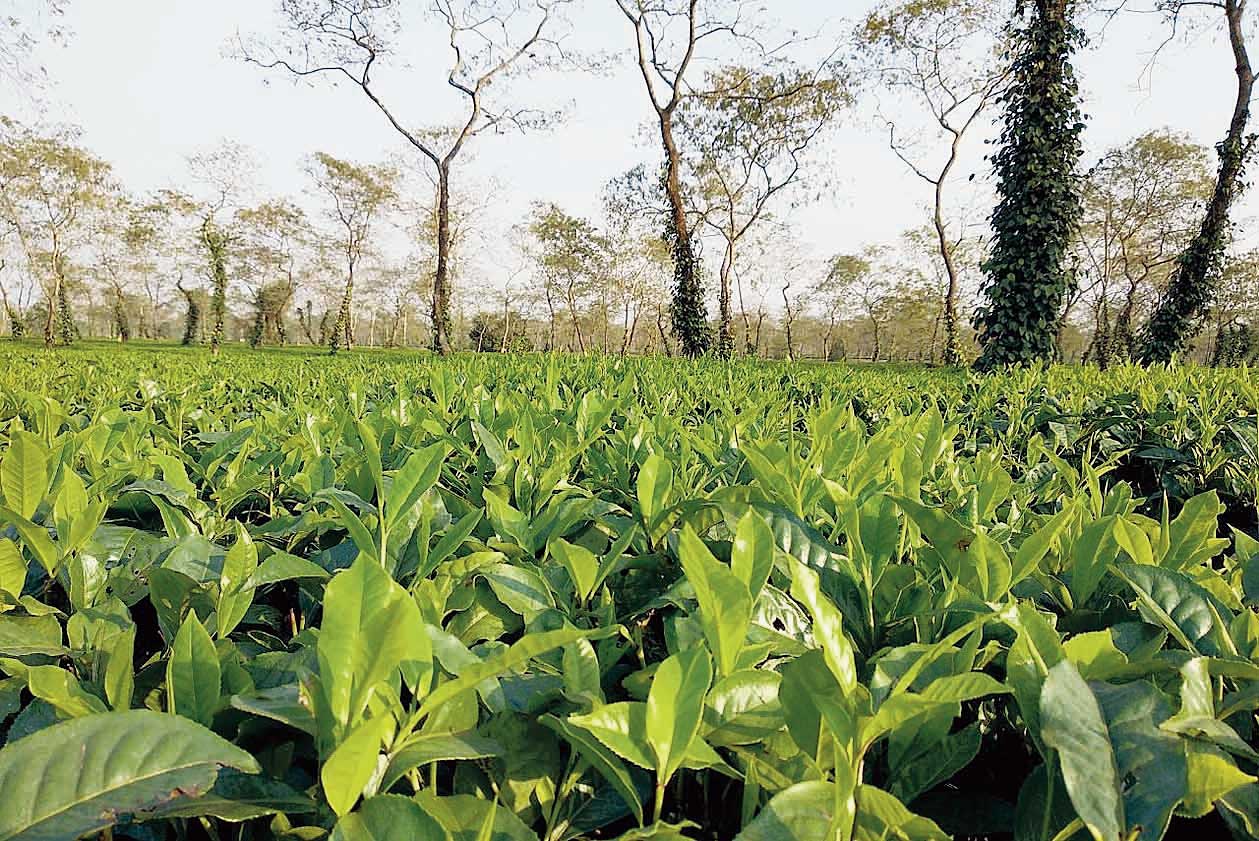 A tea garden in Assam
Telegraph picture
---
Guwahati
|
Published 06.03.20, 07:36 PM
|
---
The Assam government will launch a Tea Mission to ensure the state's predominance in the global tea industry and the industry's long-term financial sustainability.
Tabling the 2020-21 budget, finance minister Himanta Biswa Sarma said the mission would provide incentives to the production of orthodox tea.
Assam's tea industry accounts for 51 per cent of the total tea produced in India and 11.7 per cent of the global production. It is also the largest employer of women in the organised sector in the country.
The budget kept in abeyance the levy and payment of tax on green tea leaves under the Assam Taxation (On Specified Land) Act, 1990, till December 31, 2021. The minister announced several schemes for the tea community and admitted that the tea industry is going through a crisis. "While on the one hand, the cost of production of tea has increased due to wage revisions and increased cost of utilities, the tea prices have remained stagnant due to over-production and a mismatch in the demand-supply equilibrium. Many estates and manufacturing units have turned sick," he said.
Sarma said the government would provide subsidy of Rs 7 per kg to orthodox tea production, covering 50 per cent of the price gap from the international prices. "We will also provide a subsidy on machinery to be given to manufacturing units of orthodox tea commencing operations after April 1. These initiatives will lead the diversification away from the production of CTC tea and encourage the production of orthodox tea. We will also provide three per cent interest subvention on all term loans, working capital loans, the modalities of which will be worked out subsequently."
Chairman of the Indian Tea Association Vivek Goenka said: "Today's budget shows the government's commitment towards the industry. The measures will help the industry during its difficult times."
The Joint Forum of Assam Tea Planters' Association, North Eastern Tea Association and Bharatiya Cha Parishad urged the finance minister to include green, white, purple, yellow, oolong and all other specialty teas under the Rs 7 per kg subsidy scheme so that small tea growers can also avail of the scheme.
"The production of orthodox, green and other specialty teas in Assam is to the tune of about 70 million kg annually which is about 10 per cent of the state's total production. The subsidy will encourage producers to grow more orthodox tea which has a global demand. This will also help boost CTC tea's price," said Bidyananda Barkakoty, adviser the North Eastern Tea Association.