Assam government slams brakes on overspeeding to check road mishap
The state cabinet on Thursday fixed the speed limits for different types of vehicles and roads to minimise the accidents and streamline traffic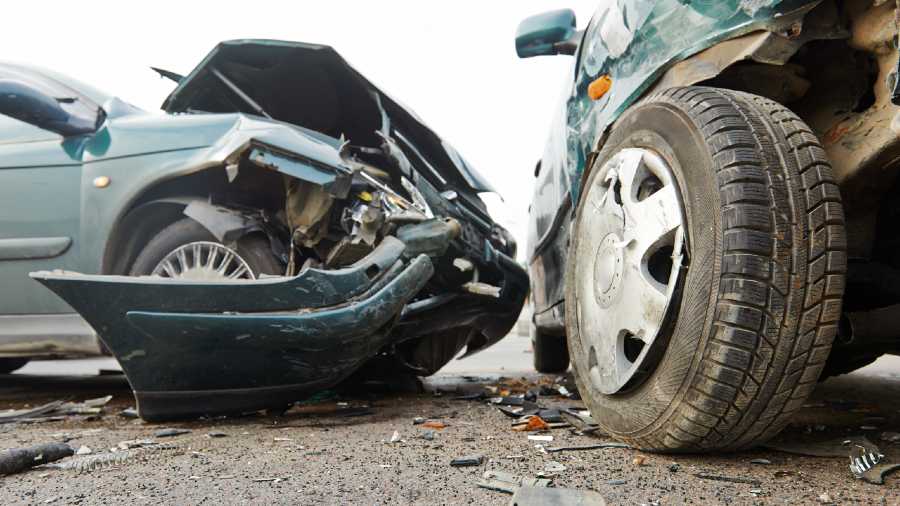 Representational image.
File photo
---
Guwahati
|
Published 12.02.22, 12:30 AM
|
---
The Assam government is putting the brakes on overspeeding that leads to about 3,000 deaths a year in road mishaps.
The state cabinet on Thursday fixed the speed limits for different types of vehicles and roads to minimise mishaps and streamline traffic.
The draft speed limits will now put in public domain for their feedback within 15 days before finalisation, according to chief minister Himanta Biswa Sarma.  
Principal secretary K.K. Dwivedi told The Telegraph that capping the speed limits was aimed at minimising the loss of lives in road mishaps in the state, mostly due to overspeeding and most of them in rural areas. 
The government had gone on an overdrive to check loss of lives from drink and rash driving between December 31 and January 1 and then again during the Bihu festivities.
The government's message was "celebrate but within limit" and those caught driving rashly or under the influence of alcohol would be taken to task.
Thursday's cabinet prescribed the maximum speed limit at 100km per hour for non-transport (private) vehicles on four-lane roads, which was reduced to 70km/hour on other roads and to 60km in municipal areas.
The state has three kinds of roads — national highways, state roads, including those in the rural areas and municipal roads. For transport vehicles carrying eight persons the maximum limit is 80km/hour and 50km/hour under municipal roads and for vehicles carrying nine persons or more it will be 70km/hour and 40km/hour on municipal roads.  It is reduced to 60km/hour on other roads.           
For goods-carrying vehicles, the speed limit will be 60km/hour for four-lane roads, 50km/hour for other roads and 40km/hour for municipal roads. 
The speed limit for two-wheelers has been capped at 60km/hour for four-lane road, 50km/hour for other and municipal roads.     
"We lose eight to nine precious lives a day on an average, making it one death every three hour. Around 75 per cent of the mishaps take place due to overspeeding, of which around 48 per cent occur on the national highways which make up for only seven per cent of the state roads," Dwivedi said.
Around 30 per cent of the average 3000 mishap deaths a year involve two-wheelers. "Sixty per cent of the deceased are below 45 years. We will put the speed limits for public feedback before fixing the limits. The state government is taking all possible measures to minimise mishaps," he said. 
According to National Crime Record Bureau data, Assam saw 8,055 road mishaps in 2019 leading to the death of 3,245 persons while 2020 saw 6,737 accidents and 2,813 dead.
"Though capping the speed limit is welcome, the speed limit for two-wheelers should be brought down to around 50 in busy areas and around 80 on highways and stringent action on those violating the speed limits because stunt/rash driving by youngsters is growing," a transporter said.