Assam Bengali bodies drop Nov 17 meet
Committee representing all 26 organisations, Asam Sahitya Sabha and others to be set up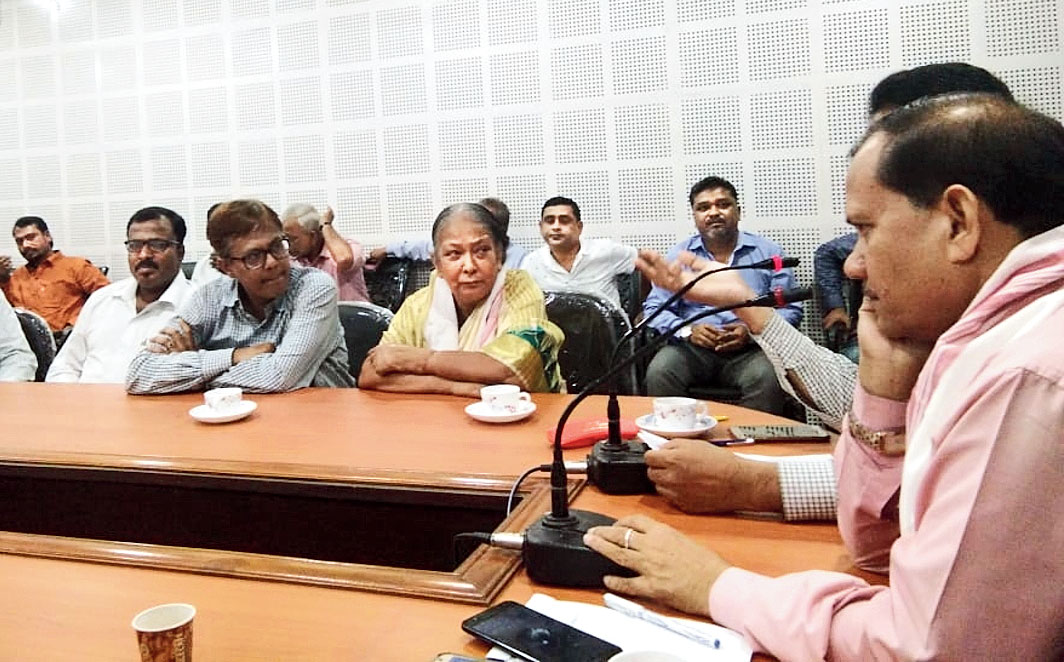 ---
Guwahati
|
Published 26.10.18, 07:05 PM
|
---
Twenty-six Bengali organisations, which had called a meeting at Khanapara here in support of the Citizenship (Amendment) Bill, 2016, on November 17, have cancelled it after a discussion with Asam Sahitya Sabha.
The leaders of the organisations met on Thursday evening here, where Sabha leaders requested them to consider the growing opposition to the November 17 meeting.
"The representatives of the organisations told us the meeting was not against the bill. They said it was a harmony meet which would also discuss how names of many genuine Indian citizens were left out of the draft National Register of Citizens (NRC). Following our request, they agreed to cancel the meeting," Sabha general secretary Padum Rajkhowa said.
Following opposition from various organisations and individuals, including Krishak Mukti Sangram Samiti, Asom Jatiyatabadi Yuba Chatra Parishad, Ulfa and former chief minister Tarun Gogoi, the state government had recently decided not to give permission to the Novermber 17 meeting. But the 26 organisations kept insisting on the meet and Hojai BJP MLA Shiladitya Dev vowed to hold it on the scheduled date.
Dev was also present in the meeting with Sabha members.
"We told the organisations that the Sabha also wants that the name of every person, who was in the state before March 24, 1971, to be in the updated NRC," Rajkhowa said.
During Thursday's meeting, a resolution was taken to constitute a committee with representatives of the 26 organisations, Sabha and other groups. The committee will meet representatives of the organisations which have been vocal on the issue of genuine Indians being excluded from the final draft NRC and decide a course of action. Next, a decision will be taken on holding a harmony meet. The organisations requested the Sabha to play a guardian's role.
Names of over 40 lakh of the 3.29 crore applicants were left out of the final draft NRC published on July 30.