Apeejay Tea appoints first woman tea manager in Assam
It has for the first time appointed Manju Baruah, as the first lady manager in a tea garden, a post which has been held by men till date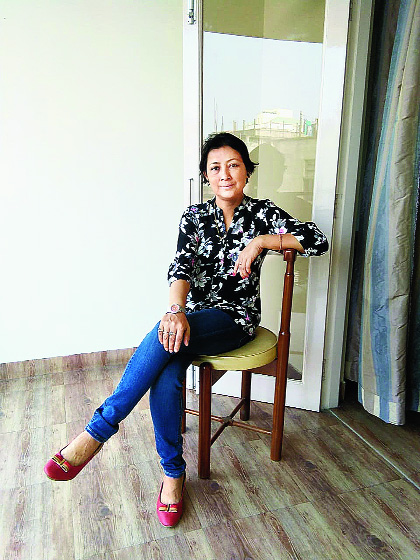 ---
|
Guwahati
|
Published 09.12.18, 10:04 AM
---
The bada saheb (boss) has given way to bada madam in Assam's tea industry.
Apeejay Tea has for the first time appointed Manju Baruah, 43, as the first lady manager in a tea garden, a post which has been held by men till date. She has been posted as a manager at Hilika tea estate in Tinsukia district. Baruah took charge in August.
Baruah drives a Maruti to visit different sections in the garden, considers talent to be gender-neutral, does self-analysis for a better tomorrow and thinks that the industry needs people who love tea.
"Earlier, they used to call me memsahab but now it's bada madam. Sometimes everyone calls me Sir and I don't mind," Baruah told The Telegraph. Bada Saheb is the boss in the tea industry.
Baruah is married to a telecom professional and they have an 11-year-old daughter. Baruah joined the company as a trainee welfare officer in 2000 when it had taken a unique decision to hire women to the post. Her work starts at 6am and ends at 3.30pm. She then plans for the next day.
"Since it is a labour-intensive industry, it is equally challenging for both male and female workers," Baruah said, adding that women heading tea gardens was an aberration in the traditional management structure.
"I am an outgoing girl. I was very engaged with workers and my talent, sincerity and hard work helped me get this far," Baruah said. She thanked the company for adopting a forward-looking approach with no discrimination. The garden has around 2,500 workers.
Baruah admitted that she has faced difficult situations in different gardens tackling the male workers. "If I am fair, right and just to my workers, I need not be afraid," she said.
She said as a manager, one has to be "a good observer, bold and unbiased. Being mentally and physically active is also important to remain at the top", she added.
Baruah said no other job gives one the scope to work with and for the welfare of so many people and improve their skills. "Assam tea industry needs committed people who can do everything to retain the glory of our heritage drink despite various challenges," she added.
Karan Paul, chairman of Apeejay Surrendra Group and Apeejay Tea, said, "Baruah is a committed and sincere professional. She has shown through her performance that she can handle the demands of a garden manager successfully. This achievement is absolutely her own. I will be happy if her achievement encourages other talented and qualified women professionals to join the industry at leaderships positions. The tea industry, indeed, is dominated by men but there are tremendously talented women at field and factory levels."