A champion rifle shooter, Ritika Karmakar never let several trips to the hospital, chemotherapy sessions and a bone-marrow transplant waver her focus from the target of writing her CBSE Class XII examinations.
The student of Aditya Academy Senior Secondary School scored 76.4 per cent marks in the board exams.
Three years ago, the teengaer's life changed when she was diagnosed with blood cancer. "I was almost cured after the first few sessions of chemotherapy in 2019. But there was a sudden relapse after eight months and I had to take three more sessions of chemotherapy. Then the doctors said that I needed a bone-marrow transplant. I went through the procedure in July last year," said Ritika. 
The CBSE Term-I examinations were just five months away at that time but Ritika was determined to write the exams as she had already missed a year due to her relapse. "When I was undergoing the bone-marrow transplant, I couldn't even imagine appearing for the exams. Survival was more important back then because if I wouldn't be alive, how would the exam matter anyway?" she said.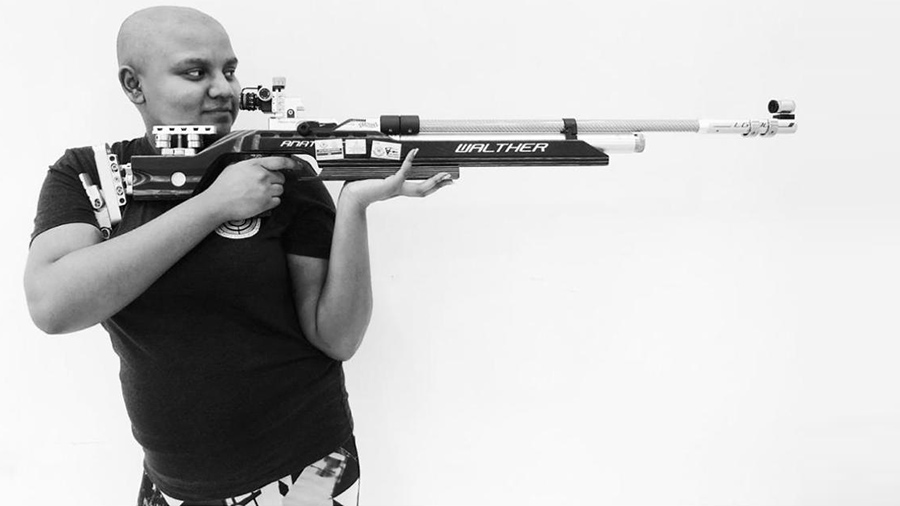 The Aditya Academy student participated in various shooting events and won gold
Student
It was only in November 2021 that Ritika started preparing for the exam. She said the pandemic had given her an added advantage as classes were being held online. "I was still recovering after my transplant and wouldn't be able to attend offline classes anyway. So the pandemic actually helped me. My teachers were very supportive and always helped me if I needed anything."
Even during these tumultuous times Ritika did not give up her rifle shooting. She has been training at the Joydeep Karmakar Shooting Academy since 2016. She has won several awards for rifle shooting at both national and state levels. She won gold in various championships including the 2nd West Bengal Open Air Championship 2016, 49th West Bengal State Shooting Championship 2016 (double gold), 3rd W.B. Open Air Championship 2017, 50th State & 2nd East Zone Shooting Championship and the CBSE National Shooting Championship 2019.
Olympian Joydeep Karmakar is Ritika's coach and role model. "After getting to know my CBSE results, I made the first call to Joydeep sir. He is extremely happy and wished me luck. He has always been my inspiration and motivated me throughout my journey."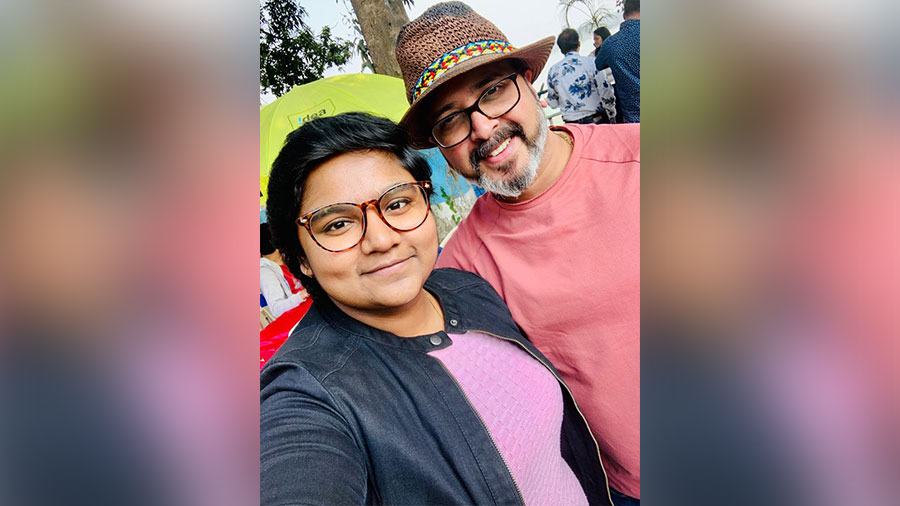 Ritika trains at Olympian Joydeep Karmakar's academy
Student
Apart from rifle shooting, this wonder girl is also a national-level black belt karate champion and takes interest in basketball, horse riding and painting. "In the last two years, I have been on and off rifle shooting. I played a tournament in 2019 after which the relapse happened. Now I have again started practising rifle shooting. I might play a tournament in the upcoming days."
A true braveheart, Ritika plans to study Psychology in her bachelor's studies and wants to make a career out of sports in future.