Hilary Mantel was only 70 years old when a stroke ended her effervescent spirit recently (September 22). She died peacefully, though unexpectedly. Some, who championed her irresistible art of seamlessly juxtaposing the present against the past, might say she was perhaps too old to rock and roll, but too young to die. A sickly child, who was affectionately called 'Little Miss Neverwell' by her doctor, Mantel was plagued by the pain and inconvenience of endometriosis throughout her life. She grew up in a universe of grey — frugality on the table, a barren landscape where even a rose was a rare treat. She knew what it meant to be othered and marginalised, being a part of the minority Irish peasantry in windblown British Derbyshire. Her mother was from a mill and access to education was a luxury in her early years, though later she went to a convent school and then on to the London School of Economics and Sheffield University.
She is a prodigious writer with a dozen novels, short stories, memoirs and a collaborator of television productions of her works. She is best known for her trilogy whose fulcrum is Oliver Cromwell — Wolf Hall (2009), Bring Up the Bodies (2012) and The Mirror and the Light (2020). The first two of these got her two Booker prizes, a first for any Booker winner. Mantel also had a feisty pen she used to critique Britain's modern-day royalty. In her speech titled Royal Bodies, at a London Review of Books event, at the British Museum on February 4, 2013, she said of Kate Middleton, wife of Prince William, a "shop-window mannequin, with no personality of her own". Expectedly, she didn't gain any Brownie points for this truth-telling. And earned the wrath of the monarchy, the British tabloid press and the then-Prime Minister David Cameron. Of course, under pressure from all sides, later Mantel said she wasn't talking about the duchess herself but rather describing a view of Kate constructed by the press and public opinion.
Well travelled, Mantel was married to geologist Gerald McEwan, and lived in Botswana and Saudi Arabia. Prior to writing Wolf Hall, Mantel was an averagely selling author of novels that explored the French Revolution (A Place of Greater Safety), the life of a psychic medium (Beyond Black). She also wrote a memoir, Giving Up the Ghost, that documented years of dodgy health, examining endometriosis that dealt her pain and the inability to conceive through her life. She put her experience as a social worker at a geriatric hospital to very good use in Every Day Is Mother's Day (1985), and Vacant Possession (1986).
Ian McEwan, the celebrated novelist, possibly best known for Atonement, Mantle's colleague and admirer, paid her one of the most meaningful compliments recently: "She helped us know ourselves as a nation." Her global following of readers, mostly British, notice her humanistic engagement with three major aspects in her work: marginalised identity, the body and truth. In her significant body of work, the unwavering focus is on being an outsider. This might very easily be rooted to her personal frame of experience as an Irish girl who grew up in Hadfield, where the majority were English protestants while her family was part of a disappearing Irish Catholic population.
Mantel was gradually preparing to move to Ireland, and visited west Cork recently, where she had got a house. Becoming Irish, getting an Irish passport was a roundabout way to becoming European again. Some of her colleagues have observed that after the Brexit referendum, she wanted to become Irish with a kind of zeal. Irish author Colm Toibin says: "…she was filled with excitement at the prospect of moving to Ireland and spoke of the house she had bought in Kinsale. It is immensely sad that this now won't happen."
The enormous sense of disparity and dislocation and othering Mantel felt as an Irish child in Derbyshire was the engine that drove her obsessive interest in history. And though it was an interest that blossomed in the gusty winds of a difficult childhood, encountering poverty and her parents' marriage breaking asunder, it was her academic training at the London School of Economics as a serious scholar and a hardnose to excavate why history happened the way it did that fed her obsession. Her indomitable interest in history and her almost visionary gift of "seeing" the minutiae unfold in her imaginaire, and her gift of transforming this vision into magical words on a page is buttressed by meticulous research methods which she brings to her tellings.
Her lived experience as an outsider gave her the lucidity to understand history from a distance. And also afforded her an objectivity, a glimpse into the flipside of history's murkiest villains. Most memorable for many are the words she makes Cromwell utter, words that might make Karl Marx wake up and listen to a voice that spoke Communism to monarchy. Thus, in Bring Up the Bodies, Cromwell muses: "England needs roads, forts, harbours, bridges. Men need work… can we not put them together, the hands and the task."
Mantel was a published novelist for over two decades when her first book about Cromwell turned her into a rockstar. Mantel's contribution to the presentation of British history to a well-heeled, global, decolonised readership in the Wolf Hall trilogy is training the spotlight on Oliver Cromwell, who is an astute strategist, yet human, the right hand of an egregious monarch Henry VIII, who became a legend who sported six wives, and sportingly beheaded one. So in the trilogy, Mantel holds the microphone to the "deputy" and it is Cromwell who gives voice to history. The Wolf Hall trilogy tangentially compares England's realities during the period of King Henry VIII and Cromwell's period to the global occurences now. World leaders currently are perhaps worse than the self-seeking, irrational Henry. Mantel has said in an interview that while the king's victims "are named" and "die singly", present day leaders mete out "mass deaths at a distance".
One novel which is arguably the most persuasive and complex of her works, and showcases her talent as an exceptionally versatile writer is Everyday is Mother's Day. It yo-yos between horror and humour, truth and imagination, and makes palpable the havoc that a mother-daughter relationship gone bad can cause. It is my favourite Mantel novel, since the author here interrogates the genres of both the horror story and the ghost story and how the profane can and does so easily pop up in what we take for granted as a nurturing, sacred relationship. The wizardry with which Mantel wields her thoughts is the same deftness with which she transforms the reader into a world of the macabre which becomes real. In an interview, Mantel said: "That was what Everyday is Mother's Day is about. It was meant to make you laugh and make you shiver at the same time. I have a real tendency toward the macabre." In the novel, what I find incredibly powerful is that the daughter Muriel had actually murdered a child to stop the child being taken by the mother. Muriel believes her mother can read her thoughts.
In her range and depth as a formidable literary force, Mantel was always pushing boundaries, and employing history, psychology, the art of the architect and the miniaturist to find ways to tell a story that would live in the reader's mind long after the book has been put back on the mantlepiece.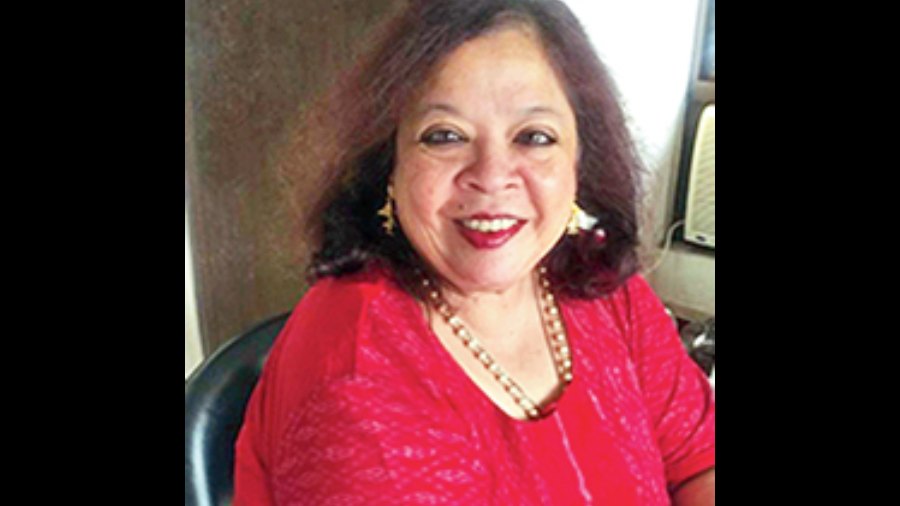 Julie Banerjee Mehta is an author of Dance of Life and co-author of the bestselling biography Strongman: The Extraordinary Life of Hun Sen. She has a PhD in English and South Asian Studies from the University of Toronto, where she taught World Literature and Postcolonial Literature for many years. She currently lives in Kolkata and teaches Masters English at Loreto College
Picture: Getty Images