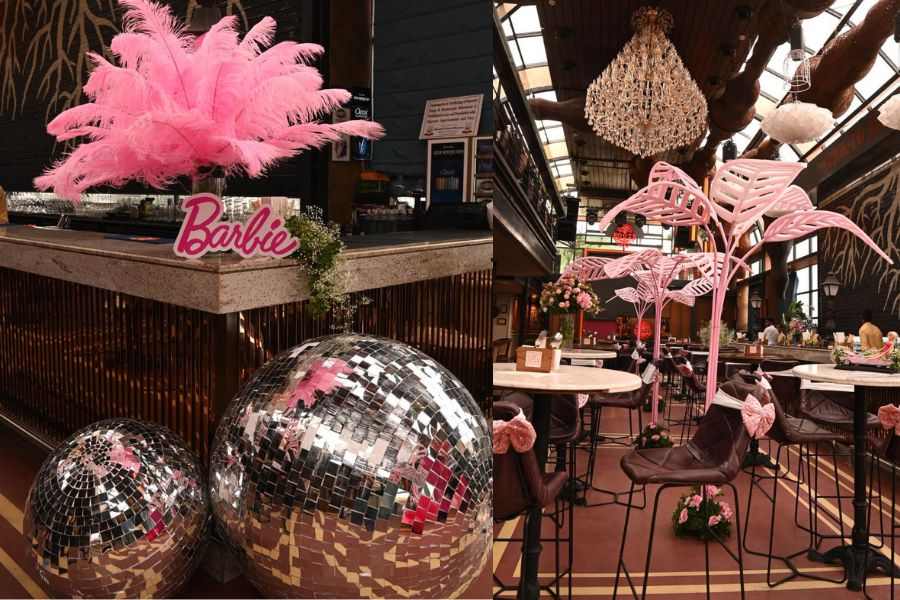 (L-R) Throw in some disco balls in varied sizes to set the party mood. If it's a day party it can adorn different corners, if it's a night party, placement of spotlights on these can change the whole look and feel of the do. Pink faux feathers were used to jazz up the bar counter.
Roots was done up beautifully with 7ft foam pink trees that added dimension to the party. The fab ceiling height complemented the subtle trees that adds drama and dreamy quotient.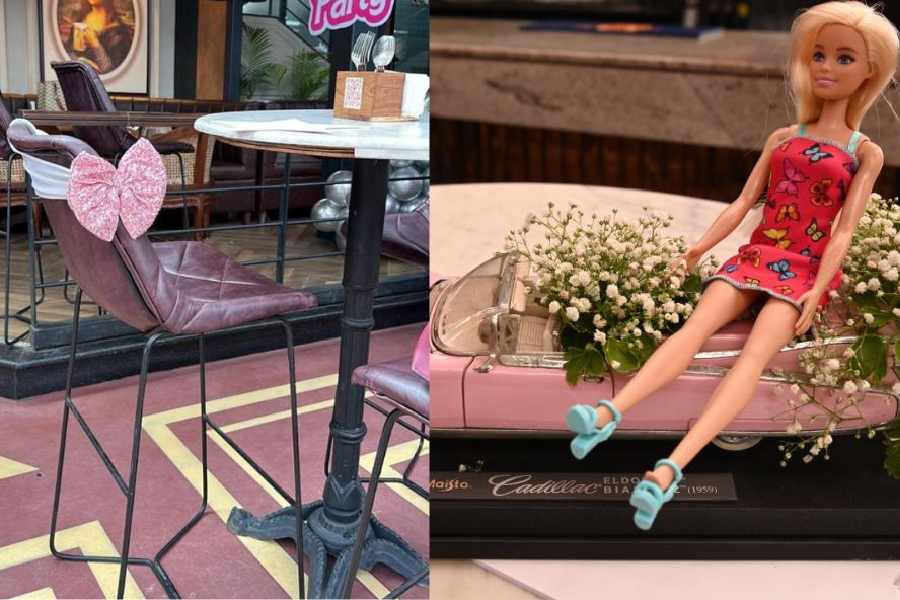 (L-R) Detailing is the key to a good party decor. The chairs were minutely decorated with sequinned pink bows to go with the mood board of the entire party.
Barbie has driven an impressive collection of cars (all pink, obviously). So the decor had to have that too! We had a miniature pink Cadillac that was a part of the table setup. You can make any of your Barbie sit on it for a fun touch to the theme.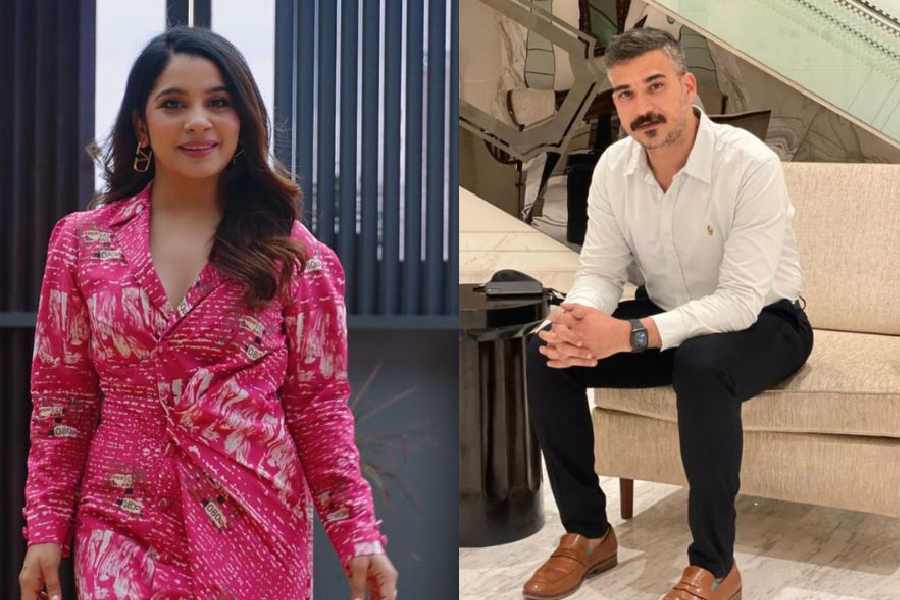 "We cannot express how excited and thrilled we felt while setting up the Barbie theme for your shoot. The timing couldn't have been more perfect, as Barbie themes were trending everywhere, and we had been yearning to create a Barbie setup for the longest time. It felt like a manifestation of our desires. We cherish every opportunity to work together. The common thread of creativity that binds us makes every project with The Telegraph so enjoyable and fulfilling. Thank you for allowing us to be a part of this wonderful project and for trusting us with bringing your vision to reality. We look forward to more exciting collaborations with The Telegraph in the future," said Pepsi and Shiv.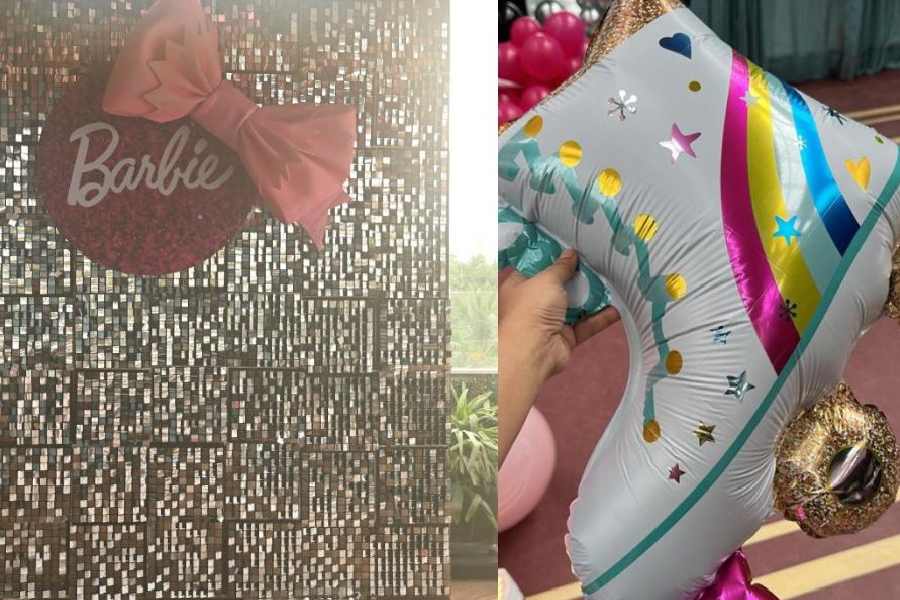 (L-R) Who doesn't love bling? And when it's a Barbie-themed party it has to be super OTT! A silver metallic backdrop with a giant bow cut a cute corner for more pictures!
"Did you bring your rollerblades?" says Barbie (Margot Robbie) to Ken (Ryan Gosling) in the movie Barbie. To pose for pictures fun props are a must and these inflated rollerblades are spot on.