The Protouch Junior Open 2022, the second leg of the Protouch Junior Tour 2022, ended on a high note on May 7 at the Royal Calcutta Turf Club (RCTC). Under the scorching heat, 26 junior golfers performed admirably across five categories (A&B Boys, C Boys, D Boys, E Girls, and E Boys).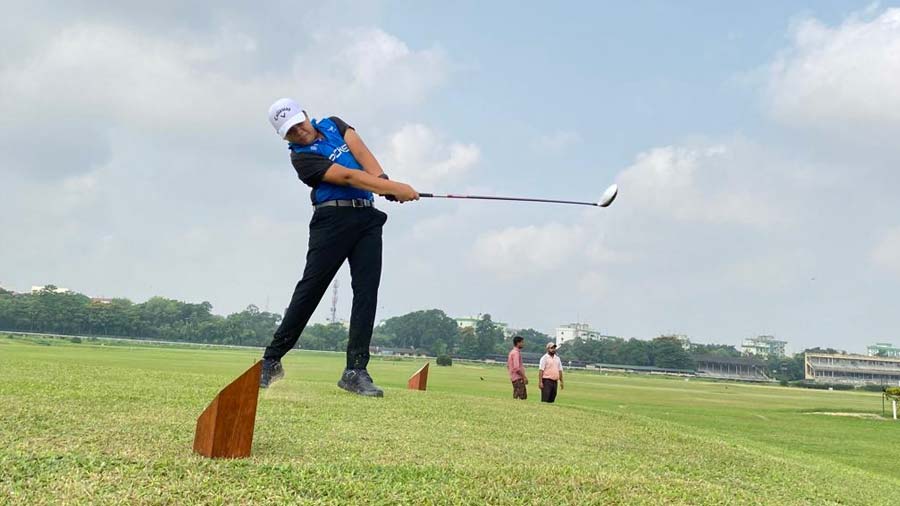 Manan Bagrecha, who won the C Boys division, in action at RCTC
Protouch Sports
Aadi Kapoor topped the A&B Boys category with a score of 89, ahead of runner-up Aaditya Ghosh on 94. Manan Bagrecha led the C Boys category with his total of 84, which was four shots better off than Arghya Shah, who managed 88. Aranyak Chakraborty triumphed in the D Boys category with a score of 84, with Karmanye Mahajan (86) and Hrian Khem (87) rounding off the top three places.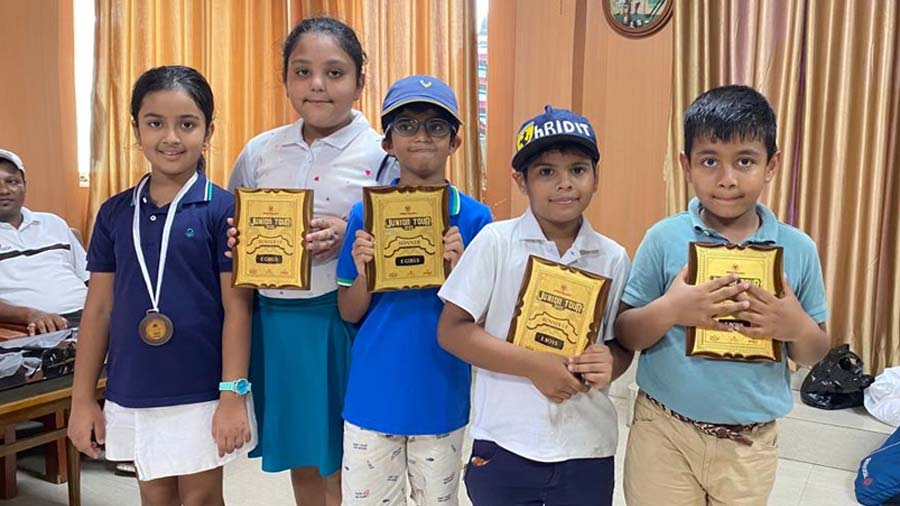 The relentless heat in Kolkata did little to dampen to spirits of the young golfers
Protouch Sports
Vaanya Rustagi won the E Girls category with ease with a score of 39, followed by Myra Kaur Chandok, who finished on 59. In the E Boys category, Yugvardhana Singhania came out on top with a score of 55, narrowly beating Hridit Khem who closed on 56. Participants in both the E categories competed over nine holes in the under-nine years division.
The Protouch Junior Open 2022 was supported by the Champ for Life Academy and the event was managed by Protouch Sports.