Celebrating the occasion of World Tiger Day, an exhibition of wildlife photography titled Woods Away was held at ITC Sonar on July 29. Back after a two-year gap, the exhibition featured works of three eminent photographers: Shiladitya Chaudhury, Biswajit Roy Choudhury and Dhiman Ghose, and dedicated a special segment entirely to the majestic animal. The spectrum of photographs exhibited were captured at picturesque forest landscapes of Gujarat, North-east India, central India and South India. Speaking a common language of the urgent need of the hour to preserve the ecosystem and the threatened species, the exhibition was a conscious effort to capture the royal animal in its element, in all its natural charm. The exhibition saw a room awed by the grandeur of the images, which spoke not only of a steady hand or a precise capture, but also of a visual song of concern, compassion and awareness. A coffee-table book called Roar was also released. The Telegraph was there to check it out.
(L-R) Debashish Kumar, Chandrima Bhattacharya and Nick Low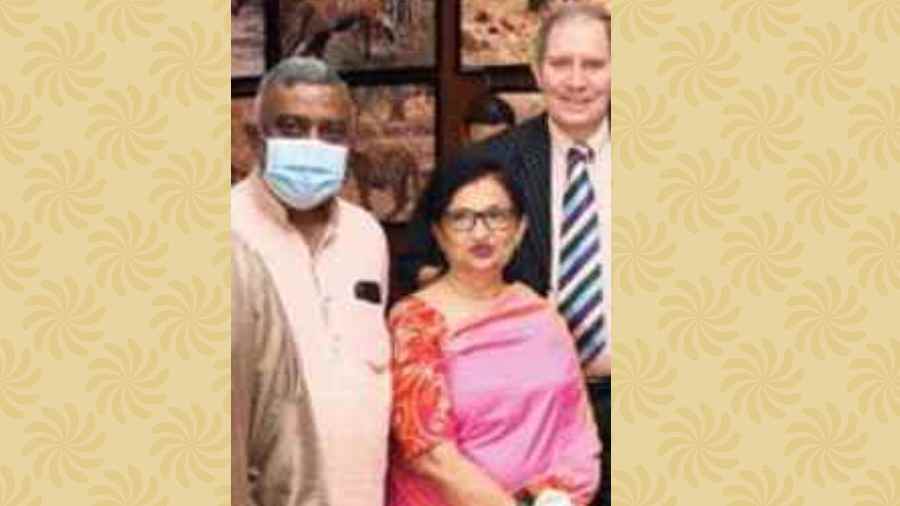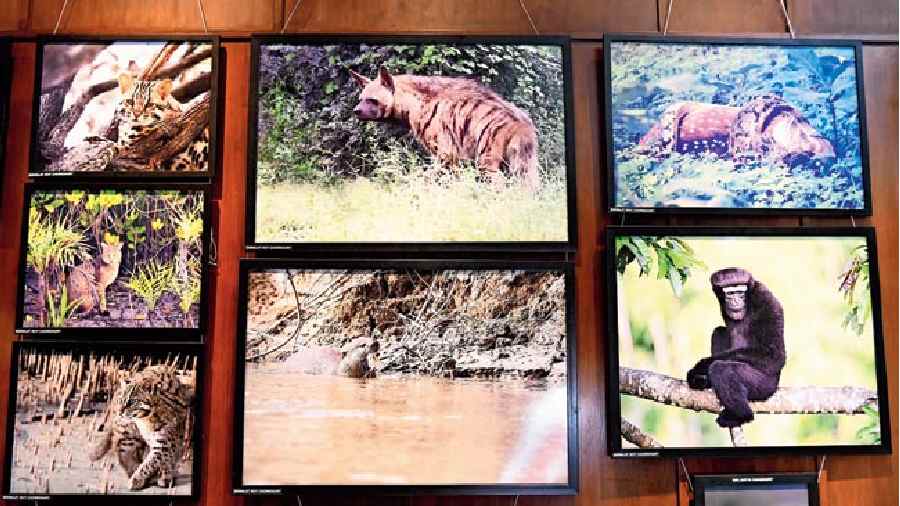 Biswajit Roy Chowdhury's frames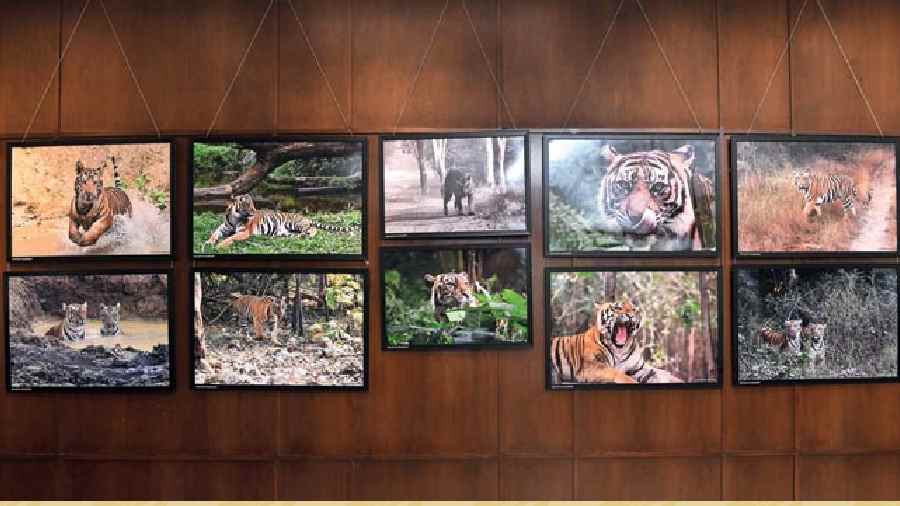 Shiladitya Chaudhury's section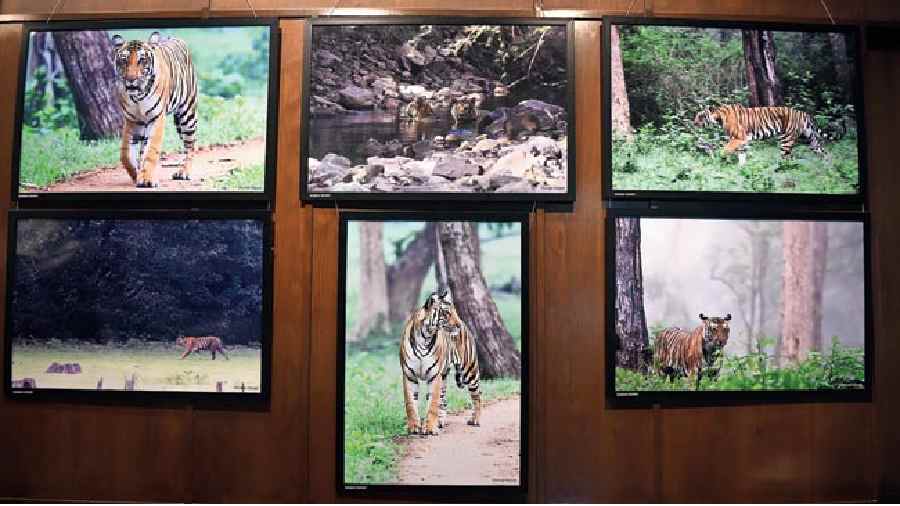 Few of Dhiman Ghosh's frames capturing the tiger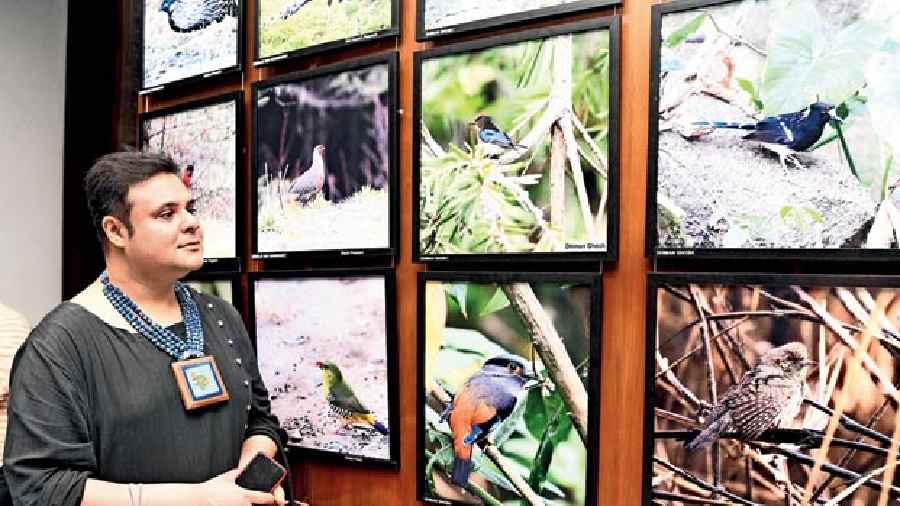 Sujoy Prosad Chatterjee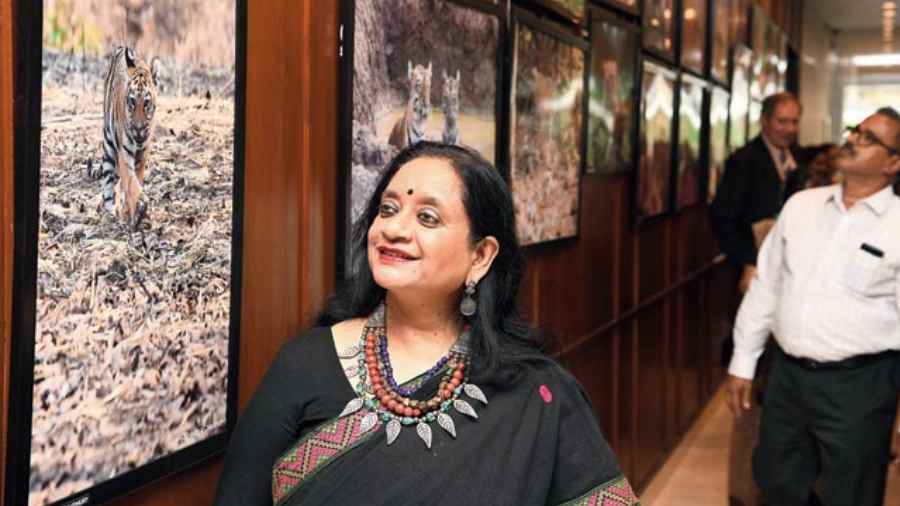 Nayantara Palchoudhuri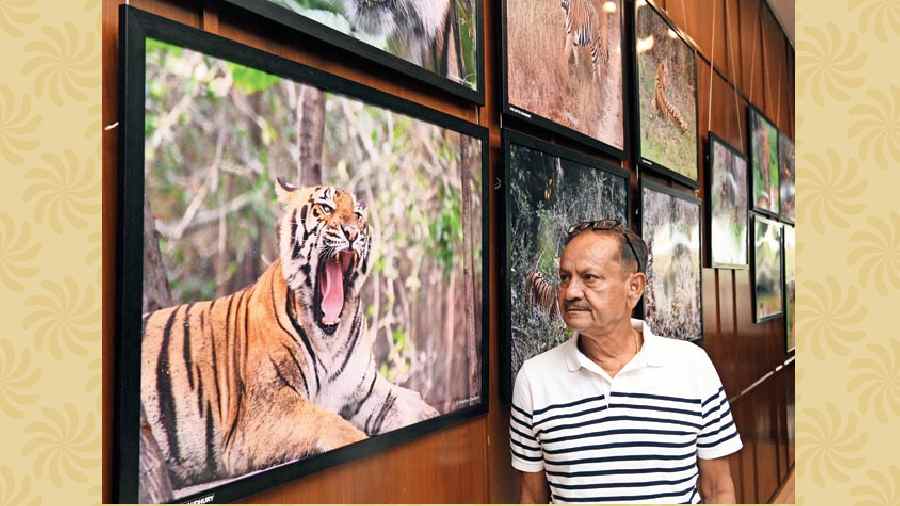 Sambaran Banerjee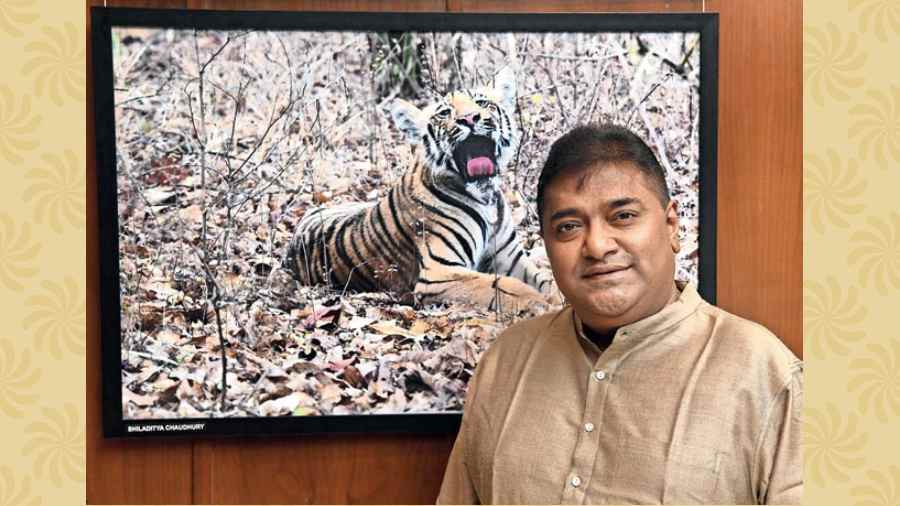 "This exhibition is extremely close to my heart. More than an exhibition, the photos are more about spreading awareness about wildlife and the majestic animal. Every time I see a tiger, my reaction is always the same as the first time I saw one, as a child. The magic lies in the stripes," said Shiladitya Chaudhury.
"It was a conscious collaboration with ITC Sonar to have the exhibition on World Tiger Day. We have dedicated an entire section to tigers. I have always loved to capture pictures of birds, but tigers have also been extremely dear to me. Really hope the awareness spreads and people like the exhibition," said Dhiman Ghosh.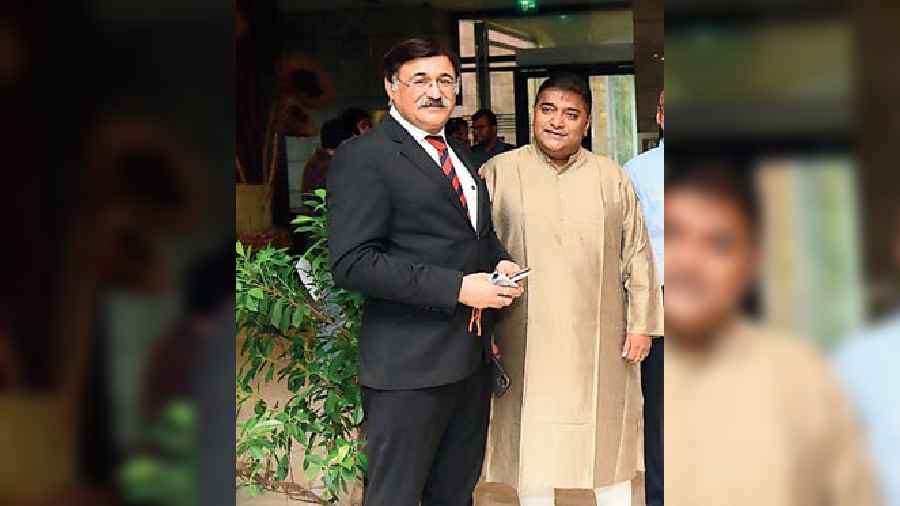 "Woods Away is a unqiue wildlife exhibition which rekindles our sense of responsibilty towards the fragile ecosystem. Through photography, it showcases the cause of conservation in keeping with our resposnible luxury to contribute towards a greener tomorrow," said Nitin Bahl, hotel manager, ITC Sonar.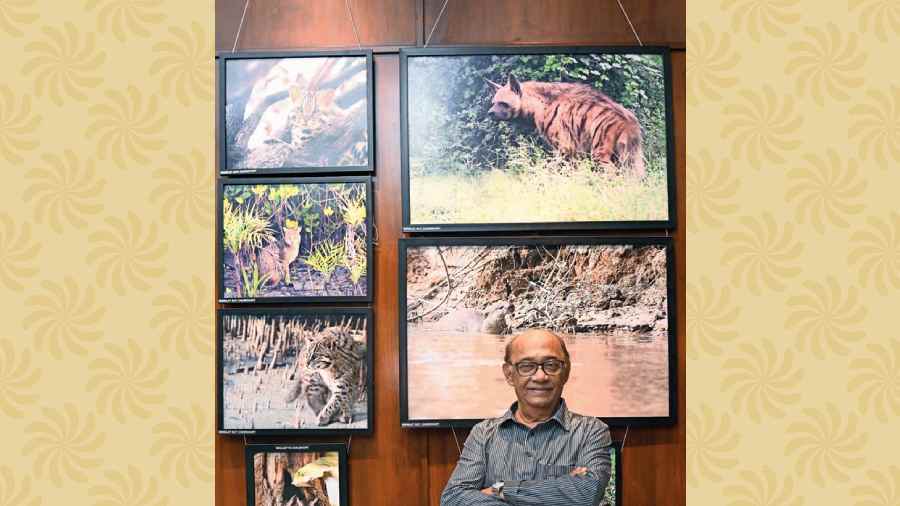 "This exhibition was brought about to celebrate World Tiger Day. An effort towards spreading awareness and curiosity about tigers. There are also frames of other animals who share the same habitat. The exhibiton is about care, understanding and education about ecological diversity," said Biswajit Roy Chowdhury.
Pictures: B. Halder