The Meet and Greet session of Abar Dhamaka contest, organised in association with t2 at Bunaphile Roasters saw 10 winners get candid with Saswata Chatterjee and Gaurav Chakrabarty. From asking questions about their experiences in the Raj Chakraborty-directed web series Abar Proloy to their personal choices in real life, the fans didn't let the opportunity slip to get up close with their stars. Snapshots
Post the session, with their fans who left them feeling content, Gaurav and Saswata got into a candid chat with t2. Excerpts: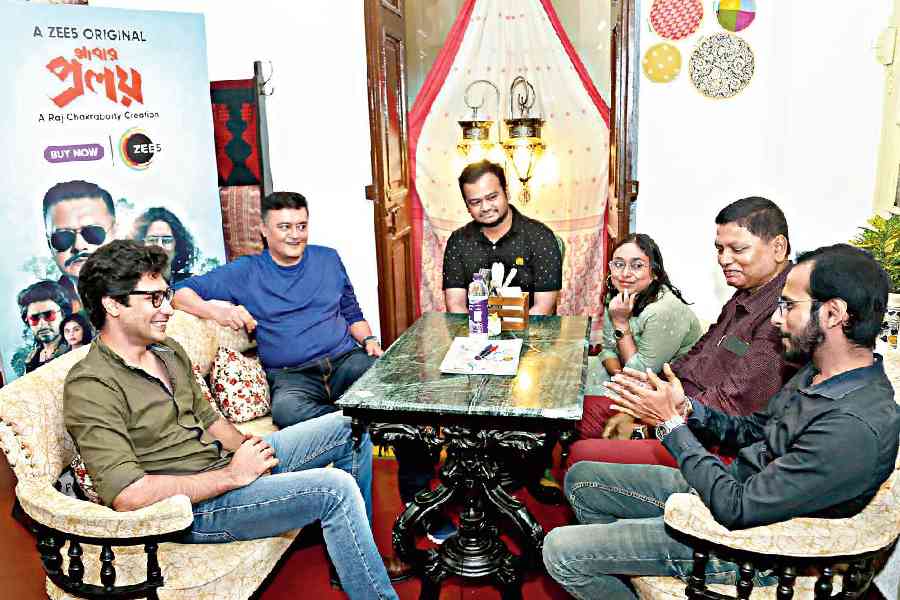 The meet and greet session was organised in three batches and the fans made their stars talk about the film, their challenges and more
Saswatada, you have returned again as Animesh Dutta and you return with a bang. How are you feeling interacting with your fans?
The beauty of Sundarban that has been captured by the camera can only be enjoyed on a bigger screen and I would urge the audience to watch on their TV if possible and not on mobile. It was on Raj Chakraborty's mind for a long time to do one more Proloy with the characters of Animesh Dutta and Binod Bihari Dutta. At last, it was possible thanks to Zee5. For me, a houseful show is more important and dear than any award. I don't think any artiste works for money and it feels great to be among fans. We generally don't get the opportunity to get the raw feedback from the audience and fans and to be able to get that fills me with joy. I also would like to say that we don't have a dearth of talent in Bengal and Raj has proved that. New talents can go a long way if they are guided properly.
Gaurav, you are being lauded for coming out of the Chocolate Boy image. How are you taking that compliment?
I am having a whale of a time because it was always the intention to do varied kinds of work. We don't always get the opportunity and I am glad I got to do a role like this. I am grateful to Rajda and Zee5 for this opportunity as it has got such a massive reach. The character dictated a lot of things including his dialect and my intention was to make it believable. I hope I have been able to do that with conviction.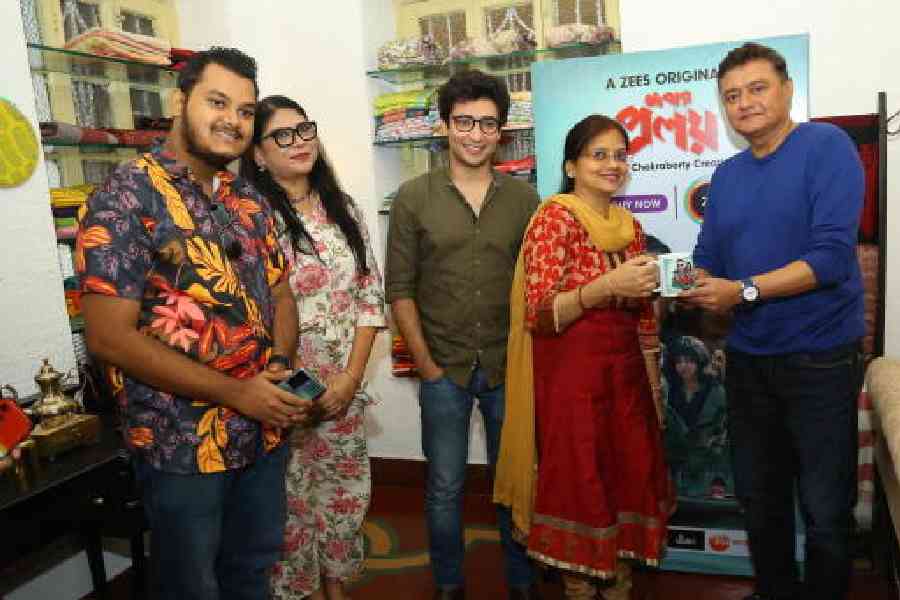 The actors handed out Abar Proloy merchandise to their fans post the meet and greet session
How was it shooting in Sundarbans?
Gaurav: It was challenging, exciting and a lot of fun. Firstly, learning so many things and executing them was fun. Again, shooting in Sundarbans was not a walk in the park, because of the water, high tide and low tide and shooting in crocodile-infested water was challenging. To see the end product on the screen is also very rewarding.
Saswata: The main challenge was for me the fight sequences. I have never done so much fighting; the introductory fight sequence took two days to complete. Rocky Rajesh, a fight master from the South, was on board and after a few fighting scenes he started liking me and he kept pushing me to do more complex fight scenes. So that was a challenge. There is a marked difference between the first season's Animesh Dutta and this season's Animesh Dutta. In the first one, the character would silence people with his sharp tongue but in this, he also uses his combat techniques to deal with the antagonists. We enjoyed it thoroughly.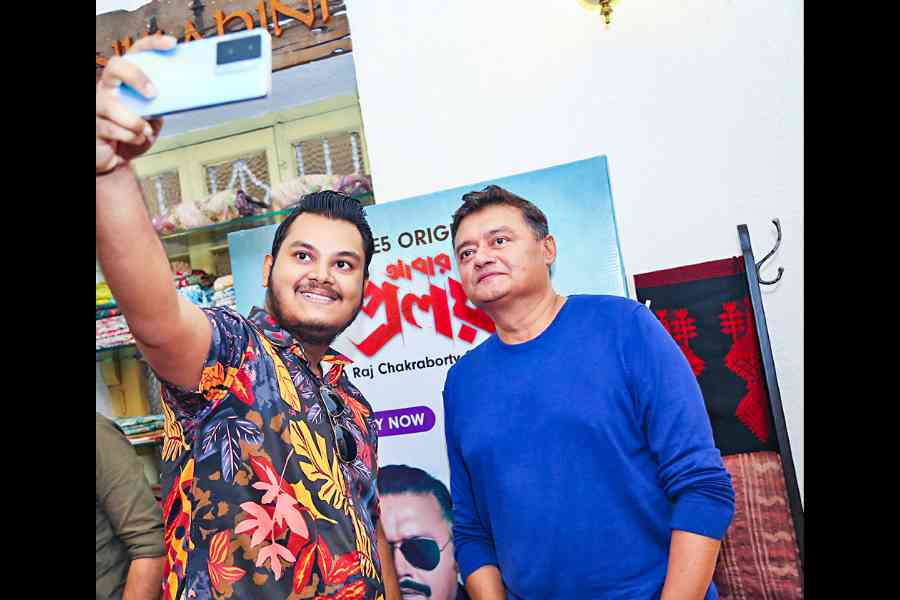 A personal frame with a selfie was a must and the fan couldn't miss this opportunity. Resham Das, a software engineer who finished the series in two nights, said, "I couldn't believe when I was told that I would be meeting the stars of Abar Proloy. It is content like this which will inspire us to watch more Bengali content. Saswatada is fantastic as a cop and Gaurav has proved that he is more than a chocolate boy. I would love to see him doing more such roles."