At the Vedic Village Spa resort on October 29, a bunch of people from various walks of life enjoyed a beautiful cake-mixing celebration, 'Mix It', to prep for the merry season ahead.
The approach of winter was signalled by a custom that dates back 300 years and involves the preparation of a cake by combining it with fruit that had been steeped in different kinds of alcohol. The ritual was initially conducted in British households as a way to greet visiting relatives and friends; however, it has since expanded all over the world and is now practised by individuals from a diverse range of faiths and backgrounds.
Once the event and the supplies had been blessed by the pastor, the extraordinary children of the Artemis Fountain Foundation set to work creating some delectable concoctions using different juices and syrups. After that, the adults enjoyed the event by soaking the nuts and dried fruits in wine, sugar, molasses, and various spices, among other things.
The resort also launched its 'The Great Family Brunch' at the ocassion.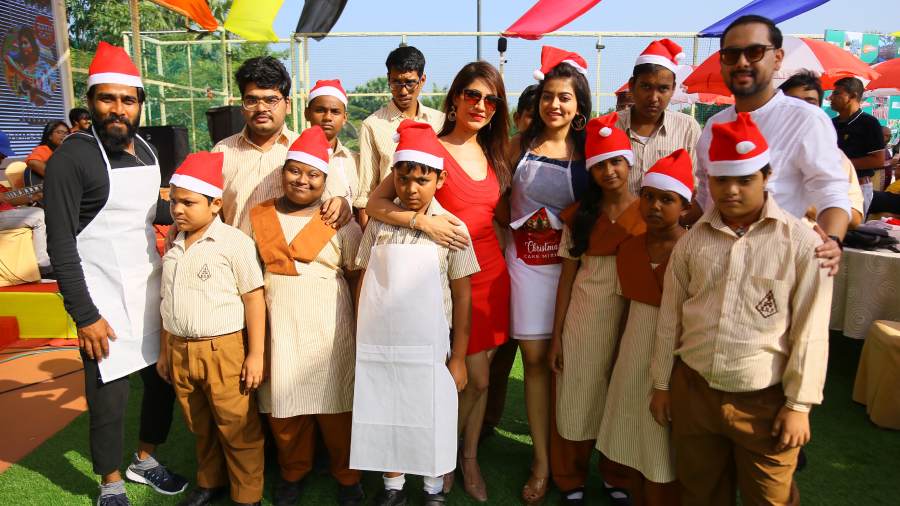 Children from Artemis Fountain Foundation were present at the celebrations and posed with guests including actresses Richa Sharma (in red) and Payel Mukherjee (in white)
Sumeli Chakraborty and her band sang melodious tunes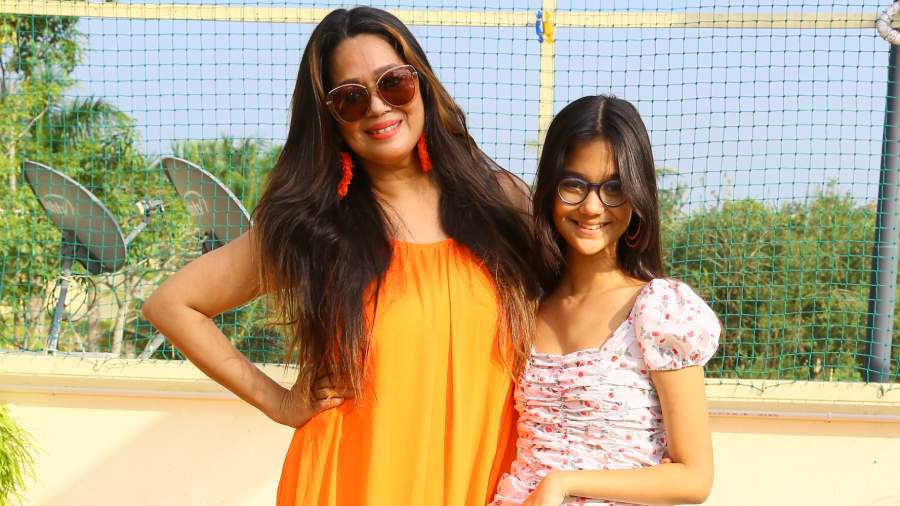 Nicola Gomes and her daughter enjoyed a fun day out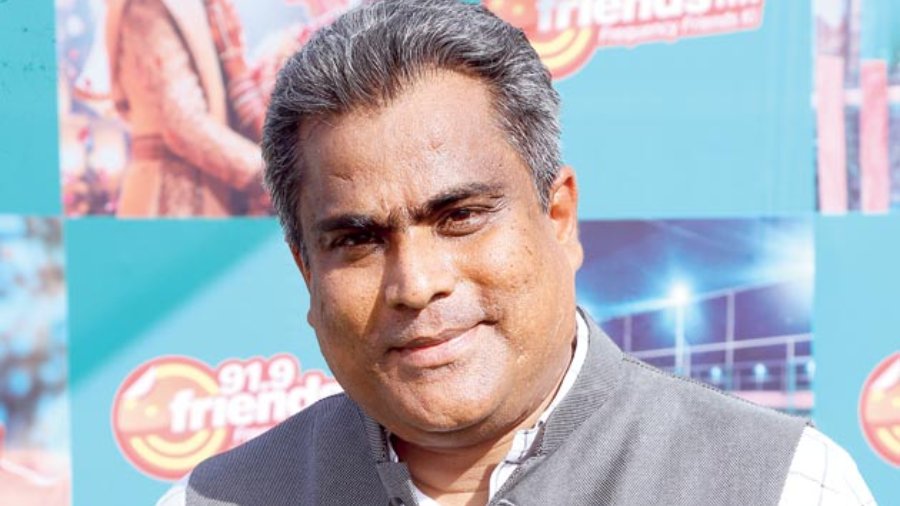 "We welcome and are thankful to all the beautiful people who shared our joy and sentiment revolving around this age-old tradition alongside the God-sent angels from Artemis. Let's welcome the festivities ahead," said Rajib Roy Chowdhury, senior general manager, Vedic Village Spa Resort.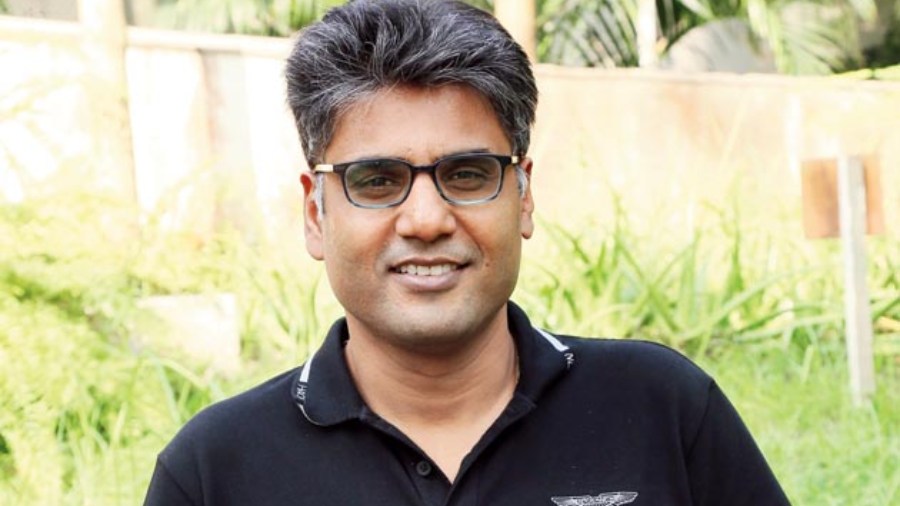 "We have plans to scale up this event along the lines of a grand carnival with fun and frolic doing rounds over loads of activities, good food and great music. This will be our way to commemorate the wonderful tradition which announces the arrival of winter and reminds us that festivities are just round the corner," said Neeraj Shah, director, Vedic Village.
Brunch Bites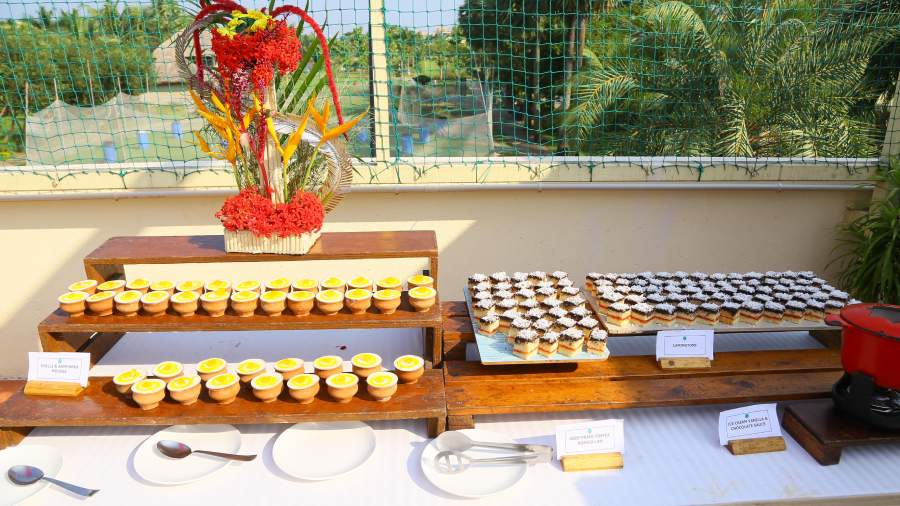 A mouth-watering desert spread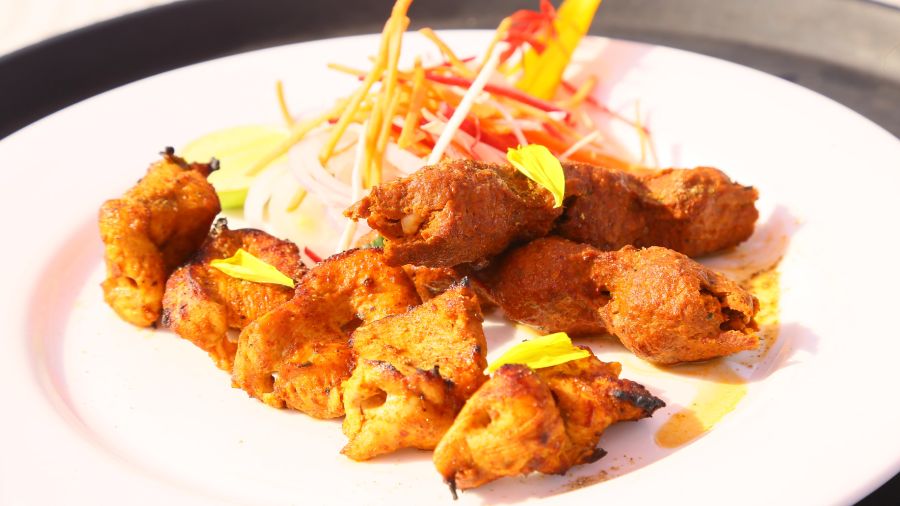 Murgh Kali Mirch and Gosht Seekh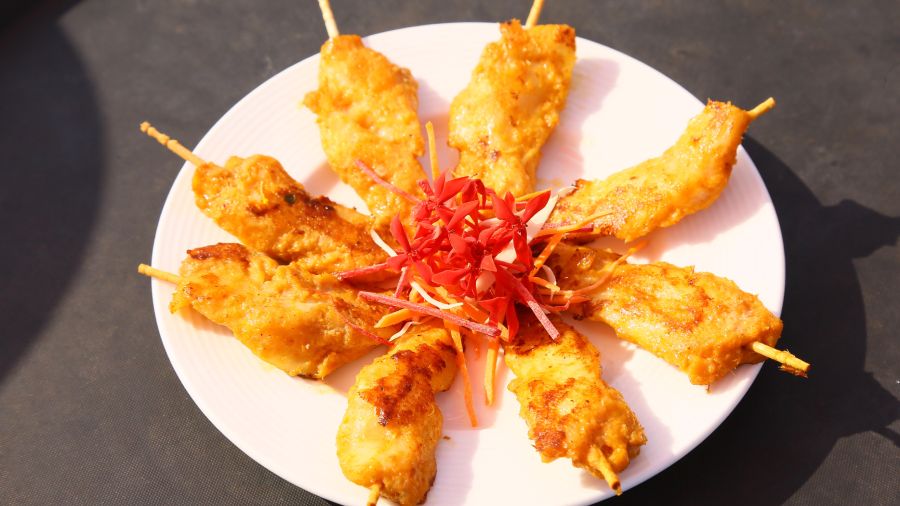 Sweet Potato Saute
Pictures: Koushik Saha