The first visit to Kumartuli is always overwhelming and Matthew Bikoff, assistant public affairs officer at the US consulate Kolkata, captured those special moments on camera.
Bikoff visited Kumartuli on August 28 and spent time in the potter studios, watching the artisans at work.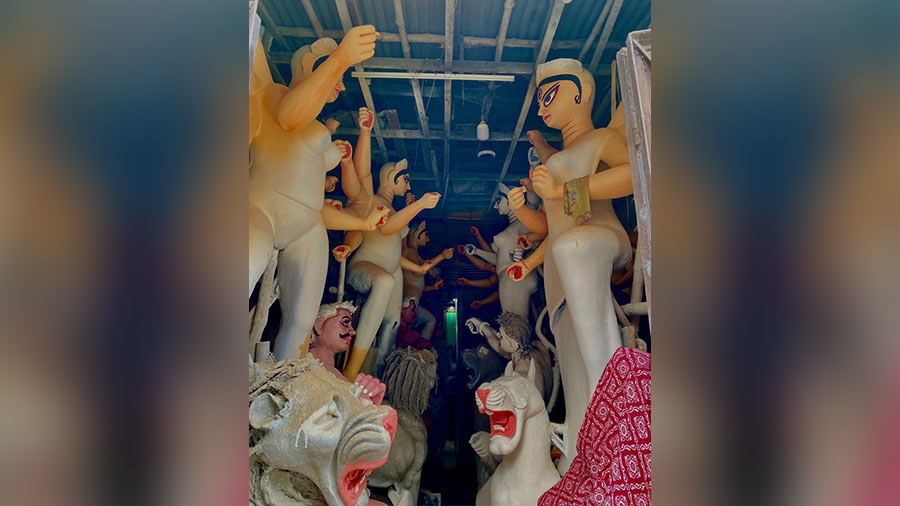 A peek into a potter's studio in Kumartuli.
Matthew Bikoff
''I chose to visit so I could see a unique part of Kolkata that has a lot of history. I also love art and wanted to take some photographs of the neighbourhood while artists were working on completing the Durga idols,'' Bikoff said.
"It's incredible seeing the level of detail on all of the idols and learning how they are created. I saw Durgas at many different stages of development. All the artists and sculptors are so talented, and I really appreciated getting to watch them at work," he said.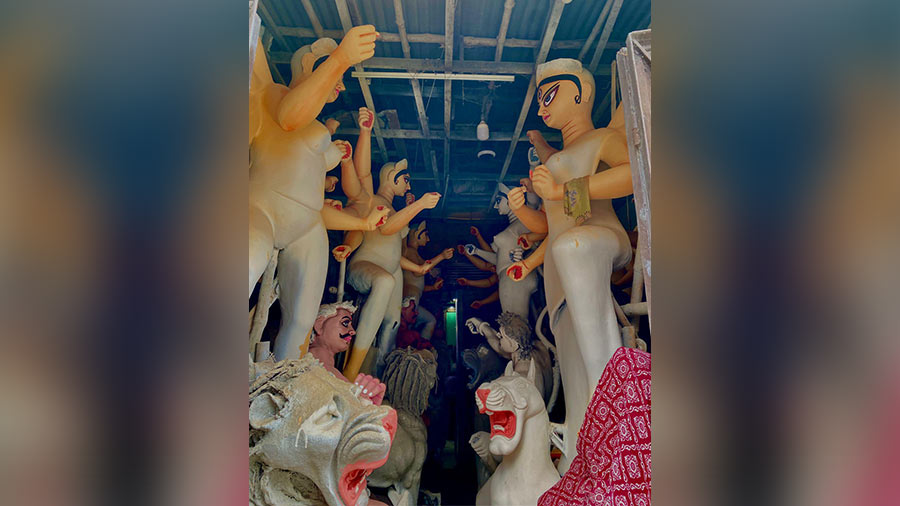 Heads of the asura put out to dry.
Matthew Bikoff
Bikoff also visited the Madan Mohan temple, Siddeshwari Kali Mandir and took a walk along the banks of the river Hooghly.
He took time out to interact with the local residents and found out about the different community service initiatives in the neighbourhood and about spaces for youth, women, and other community members. "I also learned about how the artisans are not only creating idols to be used in Kolkata, but their work is sent around India and all around the world."
Bikoff looks forward to spending Durga Puja in Kolkata. ''I will be here for Durga Puja. I am looking forward to being a part of the festivities, going to different neighbourhoods to see large and small pandals, and modern and traditional ones. I can't wait to see what some of the themed pandals will be like. It will be fun to see the city when roads are closed to vehicles, and I hope to walk to see everything lit up and to be with my friends and colleagues during this festive time,'' he said.
Bikoff said he considered himself fortunate to have visited several heritage spots in and around the City of Joy, including Santiniketan, and hoped to see more in future.